Singapore vs Hong Kong // The Ultimate Debate
Singapore vs Hong Kong || The Battle of Two Tiger Cities
Singapore vs Hong Kong, which is better?
The answer to this has been debated for a long time by locals of both countries, ex-pats, travellers, economists and bloggers for a long time!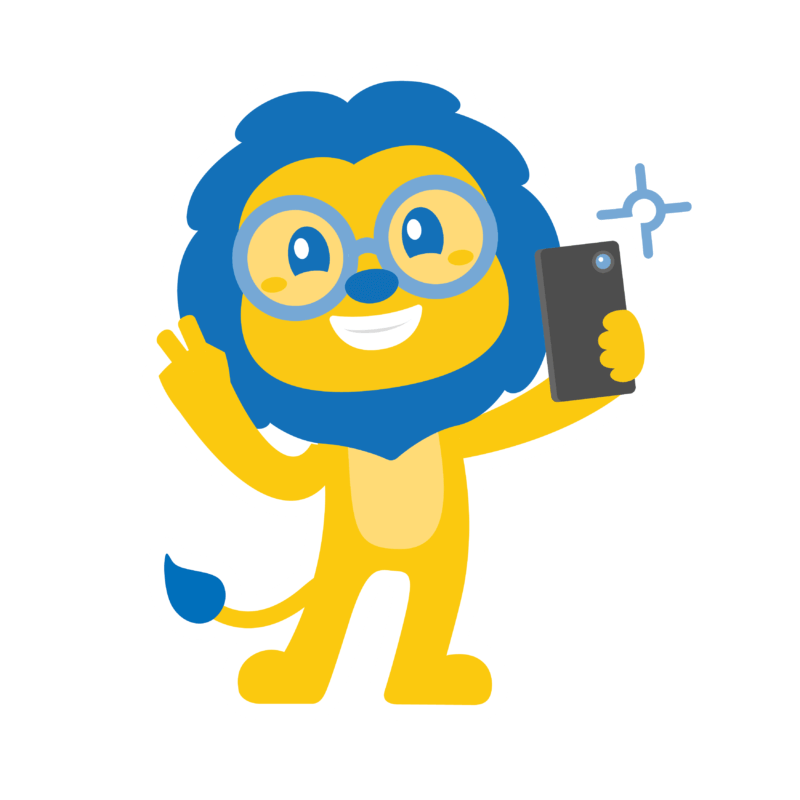 The truth is when comparing Singapore vs Hong Kong, there are so many similarities and so a many differences, it's tough to say.
If you're searching for a place to travel or work, the deciding factor might be personal preferences.
Both Hong Kong and Singapore are cities, meaning 100% of its inhabitants are living in an urban environment.
With this blog, we're going to breakdown every component when comparing Singapore vs Hong Kong.
First, let's look at the origins of both cities then some of the numbers corresponding to Singapore vs Hong Kong.
Finally, we'll provide you with some personal stories from two of our team who live in each city along with some of their likes and dislikes of both cities.
Singapore VS Hong Kong || History

Singapore VS Hong Kong || The Numbers

Singapore VS Hong Kong || Flags

Singapore VS Hong Kong || Symbols

Singapore VS Hong Kong || Land

Singapore VS Hong Kong || Weather

Singapore VS Hong Kong || Terrain

Singapore VS Hong Kong || Economy

Singapore VS Hong Kong || Military

Singapore VS Hong Kong || Who Wins?

Singapore VS Hong Kong || FAQs
Singapore VS Hong Kong || History
Singapore and Hong Kong have similar histories in the sense that they're both islands, essential ports for shipping and formally British Crown Colonies.
We have covered Singapore's History extensively if you want to find out more about how the tiny Island of Singapore became a thriving metropolis.
Here's a Brief Overview of Singapore's History
In 1819 Sir Thomas Raffles brokered a deal with Sultan Hussein of Johor for ownership of Singapore on behalf of the East English India Trading Company.
In 1826 Singapore was joined Malacca and Penang as part of The Straits Settlements. The Straits Settlements were British territories located in Southeast and East Asia.
Between 1819 when Raffles brokered the deal to 1826 Singapore's population went from 0 to 10,000
Fast-forward to 1963, Singapore left the British Empire to become a state of Malaysia, but due to political tensions was ejected in 1965 to become the city-state of Singapore.
DID YOU KNOW || A City-State is both a country and a city.
Here's a Brief Overview of Hong Kong's History
We travel way back to the earliest days of Hong Kong, between 206BC and 220 AD!
In fact, it is thought Hong Kong came into the hands of the Chinese empire (under the Han dynasty) during these years.
Jumping way ahead to the 1500's, Portuguese, Dutch and French traders arrived on the south coast of China. Portugal actually set up a base in Macau, the other Special Administrative region nearby Hong Kong.
Forward further, to the 18th century, China began to impose restrictions on the Europeans to halt their growing influence in the area.
The Chinese authorities seized a vast haul of Opium in the 19th century and Britain attacked in 1840 reaching northern China and threatening Beijing during the First Opium War.
In a bid to make peace, China agreed to cede Hong Kong to Britain in 1841.
Of course, as we know now, Hong Kong was handed back over to Chinese rule in 1997 when the least expired.
Singapore VS Hong Kong || The Numbers
Here is a side-by-side comparison of Singapore VS Hong Kong according to things like it's people, geography, demographics, economy and more.
Singapore
Hong Kong
Population
5.6 million
7.4 million
Median Age
34.9 years
44.8 years
Population Growth Rate
1.79%
0.29%
Infant Mortality Rate
2.3 deaths per 1000
2.7 deaths per 1000
Life Expectancy
85.5 years
83.1 years
Ethnic Groups
Chinese 74.3%
Malay 13.4%
Indian 9%
Other 3.2%
Chinese 92%
Filipino 2.5%
Indonesian 2.1%
Other 3.4%
As for languages…
Singapore has four official languages English, Chinese, Malay and Tamil.
Here's a breakdown of how many people are using each language as a first language:
English 36.9%
Mandarin 34.9%
Other Chinese Dialects 12.2%
Malay 10.7%
Tamil 3.3%
Other 2%
Technically English is the most widely spoken language in Singapore, however, if you group Mandarin with other Chinese dialects (Hokkien, Cantonese, Teochew, Hakka), then 'Chinese' is the most widely spoken language at 47.1%
Hong Kong has two official languages, Chinese and English.
Here's a breakdown of how many people are using each language as a first language:
Cantonese 88.9%
English 4.3%
Mandarin 1.9%
Other Chinese dialects 3.1%
Additional 1.9%
Singapore VS Hong Kong || Flags
Both Singapore and Hong Kong's national colours are red and white.
The Singapore Flag was first used in 1959, it red symbolises universal brotherhood and equality of man and white the pervading and everlasting purity and virtue.
The five stars represent the nation's ideals of 'democracy, peace, progress, justice and equality'.
Hong Kong's flag was adopted in 1990 and depicts a white stylised five-petal from a Hong Kong orchard tree.
For Hong Kong Red symbolism comes from the Chinese representation of red meaning a sense of celebration and nationalism.
The Red and White together symbolise the 'one country two systems' that define Hong Kong's politics.
Singapore VS Hong Kong || Symbols
Singapore's national animal is a lion, and its mythical animal is a merlion.
These animals are related to the legend of Singapore when a prince one took refuge during a storm in Singapore and saw a lion while hunting.
He took this to be a good omen and decided to start a new kingdom Singapura.
There are in-fact no lions in Singapore, there were tigers, but were sadly made extinct by hunters in the 1930's.
As Singapore developed, the wild tigers became an increasing danger to society. The government offered a rising amount of money ($20 – $100) for every tiger killed.
There's a legendary story from Raffles hotel of a wandering Tiger shot on the premises in 1902.
Hong Kong's national animal is an Indo-Pacific humpbacked dolphin, although some state that, like with China, the Panda is in fact the national animal.
Since COVID-19, Hong Kong has actually seen a rise in the number of Indo-Pacific humpbacked dolphin on it's shores due to the lack of ferries coming in and out of the ports compared to usual.
Singapore VS Hong Kong || Land
Singapore is located between Malaysia and Indonesia in South East Asia. Hong Kong is located between the South China Sea and China.
Singapore is an island that shares no land borders with any other country.
There are two bridges across the Straits of Johor connecting Singapore with Malaysia.
An estimated 450,000 people pass the Singapore-Malaysia border daily.
Singapore: 709.2 sq km
Hong Kong: 1,073 sq km
Here's what Hong Kong would look like over Singapore:
Fun Fact || Singapore is 25% larger today than it was initially due to reclaimed land projects going out into the ocean. Singapore may overtake Hong Kong in terms of size.

… by the way if you want 99 more crazy facts about Singapore check that FUN FACT link above!
Additional territories:
Singapore is not just one big Island but in-fact 64!
Some of these are human-made, while others are naturally occurring. Of the 64, only 3 are inhabited, and 4 of them belong to Singapore's Armed Forces.
Hong Kong sits between mainland China and the South China Sea in South East Asia.
Hong Kong shares 33 km with Mainland China and has an additional 260 smaller islands within its control, most of which are inhabited.
Singapore has 193 km of coastline vs Hong Kong's 733 km.
Singapore VS Hong Kong || Weather
Both Singapore and Hong Kong are in tropical regions meaning they're hot, humid, rainy and effected by monsoon seasons.
Singapore is located closer to the equator meaning, on average, it's a lot hotter.
Hong Kong, located further north in the northern hemisphere has a cooler and humid winter and is usually hot and rainy around spring and throughout summer.
Here's a side by side comparison of average temperatures (celcius°) in Singapore VS Hong Hong with an average amount of rainfall in millimeters (mm).
| | JAN | FEB | MAR | APR | MAY | JUN | JUL | AUG | SEP | OCT | NOV | DEC |
| --- | --- | --- | --- | --- | --- | --- | --- | --- | --- | --- | --- | --- |
| SG: HIGH | 31° | 31° | 32° | 32° | 32° | 32° | 31° | 31° | 31° | 32° | 31° | 31° |
| HK: HIGH | 19° | 19° | 21° | 25° | 28° | 30° | 31° | 31° | 30° | 28° | 24° | 20° |
| SG: LOW | 24° | 25° | 25° | 26° | 26° | 26° | 26° | 26° | 25° | 25° | 25° | 25° |
| HK: LOW | 14° | 14° | 17° | 20° | 24° | 26° | 27° | 26° | 25° | 23° | 19° | 15° |
| SG: Rain | 211 | 100 | 155 | 163 | 154 | 131 | 181 | 169 | 169 | 174 | 219 | 297 |
| HK: Rain | 25 | 43 | 74 | 150 | 300 | 359 | 361 | 378 | 279 | 123 | 33 | 27 |
Singapore VS Hong Kong || Terrain
Singapore has a low lying surface throughout the country with the highest point in the country being 166 meters above ocean level at Bukit Timah.
Hong Kong's terrain is hilly and mountainous with steep slopes, and it's the highest point is Tai Mo Shan 958 meters above ocean level.
If you're a lover of the outdoors and the environment, both Hong Kong and Singapore offer very green (literally) cities.
75% of Hong Kong (1100 sq km) and 50% of Singapore (350 sq km) is covered in forest, grass and open spaces.
Singapore VS Hong Kong || Economy
Singapore is a free-market economy that is ranked as one of the top countries for doing business due to:
Low taxes
Low corruption
Low trade barriers
Location
Infrastructure
Singapore's economy is based heavily on exports of electronics, petroleum, chemicals, medical and optical devices, pharmaceuticals as well as tourism, transportation and financial services.
Hong Kong has a free market economy that is dependant of trade and finance. Hong Kong has linked its dollar near to that of the US dollar.
Hong Kong's leading trading partner is China, which accounts for about 50% of all trade for Hong Kong.
| | Singapore | Hong Kong |
| --- | --- | --- |
| GDP | 364.2 billion USD | 362.7 billion USD |
| Market value of publicly traded shares | $809.4 billion | $4.359 trillion |
| Unemployment | 4.11% | 2.9% |
| Rate to $1 USD | 1.41 SGD | 7.85 HKD |
Pros for Hong Kong
Consumer Prices in Hong Kong are 3.45% lower than in Singapore
Restaurant Prices in Hong Kong are 1.60% lower than in Singapore
Pros for Singapore
Rent Prices in Hong Kong are 18.86% higher than in Singapore
Groceries Prices in Hong Kong are 13.25% higher than in Singapore
Local Purchasing Power in Hong Kong is 22.02% lower than in Singapore
Singapore VS Hong Kong || Military
A comparison of Singapore vs Hong Kong military is relatively simple because Hong Kong doesn't have an army.
After all, it's not a sovereign state.
Hong Kong, as a Special Administrative Region of the People's Republic of China (HKSAR), has China's military for support.
China military
Active Military: 2.18 million (2020)
Military spending: 1.19 trillion yuan (2019) = $174.5 USD Billion
Singapore military
Active Military: 72,000
Reserve Personnel: 1,386,000
Military spending: S$22.7 billion (2019) = $16.5 USD Billion
Since all male Singaporean citizens must undergo two years of National Service (NS) in a crisis, Singapore could expand its active military from 72,000 to 1,458,000
Who Wins? Personal Thoughts From LTL
When comparing Singapore vs Hong Kong, it might be helpful to read some more anecdotal observations on each city.
Here are some thoughts and feelings by Max and Campbell, two members of the LTL Marketing Team who have lived in each country.
First up Cam and Singapore…
Living in Singapore is a truly wonderful thing. It's a beautiful and clean city that offers so many opportunities to its citizens and ex-pat community.
I think to give a fair assessment of Singapore vs Hong Kong; I'll give you three things I like and dislike about Singapore.
Campbell Talks Singapore
Likes
It's a safe city, in every way possible. It's not to say living in Singapore (or anywhere) doesn't come without its risks.
In terms of the risk of being pickpocketed, scammed, mugged, terrorist threats, or natural disasters, your threat level is 'very low'.
Most lone travellers probably feel some degree of anxiety or caution when travelling, which is fair anywhere, anytime.
Still, you can walk down any street in Singapore at any time and be relatively confident you are safe.
Despite the low crime rates, Singapore's police are ever vigilant with reminders around the city saying 'low crime doesn't mean no crime'.
Posters go up in neighbourhoods warning people of any recent scams or thefts, and there are advertisements showing residents all the most recent scams going on in the city.
Locals and police are very vigilant against crimes, and criminals face some of the most stringent sentencing in the world.
It's always warm in Singapore.
If you're a fan of curling up by the fire with a hot chocolate, then Singapore is not the right country for you.
The Lion City is in an eternal tropical summer.
Climate is one of those things that comes down to personal preference. If given the choice of hot or cold, I go hot. That's not to say Singapore isn't without it's days that are too hot.
The hottest day in 2019 was 34.8°C on March 12, but by direct contrast, the coldest day in Singapore on record EVER was 19.0 °C, and that was on February 14th 1989.
It's the perfect launchpad to the rest of the world.
Singapore has many more great qualities I could get into, such as:
Ease of doing business
Fastest internet speed in the world
Nature trails
World-class public transport
Incredible food from cultures all over the world (especially Asia)
Vibrant community
However, there is one thing, even Singaporeans would agree is fantastic about Singapore, and that is the international travel opportunities.
Speaking as an Australian who frequently travels to China, I can say Singapore is the perfect place (if I can manage it) to stop, relax and continue my journey.
Most flights from Europe, the Americas, Africa and Australia are using Singapore as a connecting point.
For people already in Singapore, this means you can take advantage of the enormous amount of flights, last-minute travel deals and quick flights to places like Indonesia, Malaysia, Vietnam, Thailand and so on.
Dislikes
It saddens me to be critical of Singapore because I do genuinely love the Little Red Dot.
However, to be fair in this Singapore VS Hong Kong analysis, it's essential to know some things that might eventually frustrate you on the Island.
It's an expensive city to live in, especially for a foreigner.
A few things are contributing to Singapore's pricy cost of living is the import tax, which applies to everything because Singapore imports 90%+ of all it's food products.
The size of Singapore means it's continually importing to sustain itself, even the water coming out of the taps are from a river in Malaysia.
Being a foreigner means things are more expensive if you still have the tastes from back home, I'm talking red meat, cheese, alcohol. The further it has to travel, the bigger the price tag.
There are some exceptions to this, such as drinking the local Singaporean beer 'Tiger' and shifting to eating more Chicken and Asian vegetables in your diet.
For more information on the cost of living in Singapore check out our Singapore hacks.
It's a small country.
Singapore is so small you could drive from one end of the Island to the other in 45 minutes. I've even talked to someone who rode a bike around it in 7 hours!
Sure, Singapore has packed a lot of incredible things into its 709.2 sq km, but the feeling that you're in a small country with not much to do doesn't go away after you've seen and done it all in Singapore.
A final observation about Singapore is about the locals, who I can't stress this point enough, are warm, delightful, accommodating people, who to a fault, are rule followers.
There are no bending of the rules, exceptions, discretion or anything like that. A couple of personal examples:
A guy walks into a night club on his birthday (okay it was me), asks the staff to wave the $50 entry fee (told you it wasn't cheap) for said birthday.
I can't speak for all countries, but I can say with confidence that all nightlife staff in Australia have the discretion to let you in for free and maybe give you a drink coupon on your birthday.
However, this was not the case in Singapore.
I asked for the exception just for myself, the lady at the desk wouldn't budge, asked to speak to the manager who also 'couldn't break the rules'.
Another time in a bar, (I'm noticing a pattern with my stories) I walked in with 15 people 10 minutes before happy hour. I asked the bar staff if they could charge our credit card in 10 minutes to get the happy hour special.
Bar staff told us 'against the rules, can't be done'.
We told them they're about to lose the business of 15 paying customers, again, 'against the rules, can't be done'.
You'll hear loads of examples for ex-pats just like these two stories and inevitably experience it yourself if you're here long enough.
This isn't a deal-breaker for Singapore, and often ex-pats find themself laughing about it later with other ex-pats. It's just something to know ahead of time that the rules are the rules.
11 Singapore Podcasts To Keep You Entertained
Singapore Podcasts – 11 Remarkable Singapore Podcasts to keep you entertained, stay informed and give insights into the island of Singapore.
Max Talks Hong Kong
Having lived in Hong Kong for the vast portion of 2020 I feel well acquainted with the city and happy to show you what I love, and loathe about it.
As with Cam I will give three pro's and con's for life in Hong Kong.
Likes
First and foremost…
Hong Kong is so good for those who love the outdoors.
There is no getting away from it, most foreigners I came across in Hong Kong were either dressed in suits and smart clothing, or in sports gear and trainers.
There is genuinely no middle ground here!
One of the things that struck me is that people in Hong Kong are fit and healthy and it's no surprise why.
Some of the most incredible hikes in not just Asia, but the world, lie on your doorstep and the great thing about them?
They lead to some breathtaking views of one of the worlds most ridiculously impressive skyline.
You are never shy of things to do or see in Hong Kong and even after 6 months in the city, you feel you've barely scratched the surface.
Hong Kong's food scene is sublime.
Make no mistake, you can get something from every corner of the planet in Hong Kong.
Canton, Chinese, Italian, Japanese, Vietnamese, Middle Eastern… it's all there and much more.
The great thing about Hong Kong is it's diversity, with people from every part of the world and it reflects with the cuisine.
I enjoyed countless bowls of the wonderful Japanese Tsukemen (pictured), about a thousand Banh Mi's from Vietnam, all kinds of local dishes, and so much more.
In all the places I've lived in, no where does diverse cuisine quite like Hong Kong…
PRO TIP – Hong Kong isn't cheap (I'll come to that soon) but if you eat local, like Dim Sum for example, you can fill your boots for very cheap prices.
The power of the people
As stated, Hong Kong is so diverse that you can meet just about anyone there and that can prove to be a hugely powerful thing.
Having friends from all over the world is never a bad thing.
Gaining a friend in Brazil or Burundi is great because whenever you might decide to go to those respective countries you've got yourself a ready made tour guide!
In addition though, contacts in Hong Kong can really be king. Knowing the right people might just open doors to things you never expected whether that be on a social level or a professional one.
Dislikes
The main disadvantage of Hong Kong is clear as day:
Rental prices are astronomical.
I still resent the cost of accommodation in Hong Kong to this day.
Space is indeed at a premium in Hong Kong so it's hardly surprising costs are high, but there's high, then there's just plain ridiculous.
The first place I stayed in HK was a 22 square metre serviced apartment and the original cost was in excess of 20,000HKD for the month which comes to 2,000GBP.
I could rant for hours about the size relative to price, but it is what is it.
There are indeed alternatives, living off Hong Kong Island is one of them but otherwise, be prepared to cough up a lot of money.
I hate to say this but I found the city incredibly rude at times.
Now do bare in mind I write this during a tough year for Hong Kong.
The pandemic and the protests have made it a difficult year for the area, but manners are manners.
This can often be said in big cities, that people are just out for themselves but I discovered a high percentage of the restaurants we went to you are just a number.
Now I go back to Europe and on the contrary I am welcomed with smiles and small talk. Bar one or two exceptions I never had this once in Hong Kong and it saddened me.
You are are number, you go in, you eat, you pay and you bugger off.
This point is relative to service and hospitality in Hong Kong, the people I met there as friends were hugely pleasant, but in public situations, I never felt welcome there, and it impacts your mood. A smile goes a long way.
Hong Kong is changing.
Whether we like it or not let's face facts, things aren't quite the same there anymore.
Unrest is becoming more and more common and it's making the place much less friendly than before.
This isn't something that has to impact you directly but you may well stumble across things you don't wish to stumble across and in the future, it appears like it'll only increase.
---
So there we have it – which do you prefer, Hong Kong or Singapore? Tell us in the comments below.
Have you been to either Hong Kong or Singapore? What did you think?
Singapore Life Hacks
Need some life hacks to get by in Singapore?
Singapore Vlogs
Discover Singapore through the lens of some of our favourite Singapore Vlogs.
Singapore VS Hong Kong || FAQ's
Is Singapore more expensive than Hong Kong?

Consumer prices and restaurant prices are more expensive in Singapore. Everything else such as rent and groceries is more expensive in Hong Kong.

Singapore has higher Local Purchasing Power, meaning an average Singaporean salary would give a Singaporean more purchasing power in Singapore VS a Hong Kong salary in Hong kong.
Are Singapore and Hong Kong the same?

Singapore and Hong Kong are NOT the same. Singapore and Hong Kong are run by separate governments, have their own stock exchange, people, culture and much more.
Is Singapore or Hong Kong better?

This would vary depending on your personal preferences. Check out our full article to see which city you would find better.
What is Singapore VS Hong Kong's GDP

In 2018 Singapore's GDP was 364.2 billion USD copared to Hong Kong's GDP of 362.7 billion putting Singapore GDP ahead 1.5 billion.
Want more from LTL?
If you wish to hear more from LTL Mandarin School why not join our mailing list.
We give plenty of handy information on learning Chinese, useful apps to learn the language and everything going on at our LTL schools.
Sign up below and become part of our ever growing community.
BONUS | Come to Singapore and learn Chinese with LTL in person. Our student community is growing by the week.