SPECIALIST CHINESE CLASSES
We offer a number of specialised courses for our students also.
These include spoken only courses, Mandarin for banking professionals and medical Chinese.
Before you get started, we'll have a chat with you to discuss you goals for learning Mandarin. We'll get you there as quickly as possible.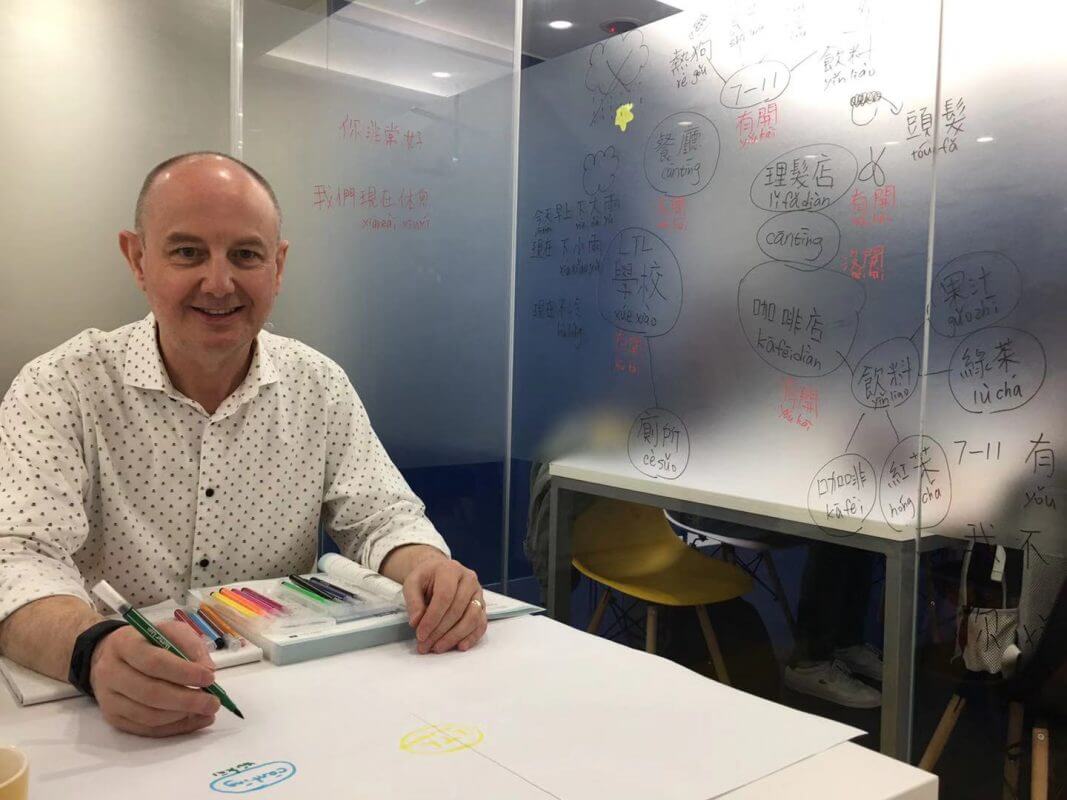 SPOKEN ONLY CHINESE
Learn how to speak Chinese fast with our conversational Mandarin classes in Singapore. Only spoken Chinese is taught, no reading or writing.
By redirecting your efforts from Chinese characters towards speaking and listening, you'll be talking much sooner than those not in this course.
Small Groups Averaging 3 Students
Improve Your Pronunciation
Levels A0, A1, A2, B1 and B2
12 or 20 Hours Per Week
Close
| Weeks | 12 Hours Per Week | 20 Hours Per Week |
| --- | --- | --- |
| 1 | 995 | 1,723 |
| 2 | 1,895 | 3,351 |
| 4 | 2,705 | 5,617 |
| 8 | 3,433 | 9,257 |
| 12 | 4,666 | 13,402 |
| 13 – 24 | 389 | 1,117 |
Prices are shown in Singapore Dollars (SGD)
CHINESE FOR BANKING PROFESSIONALS
Are you a Banking Professional in Singapore and need to improve your Mandarin? If so, we have the perfect Chinese course for you.
We regularly teach Chinese to banking professionals looking to get a step ahead in their career. This is ideal if you're studying or working in the finance industry.
Free Course Preparation Talk
1-on-1 Classes
Buy Hours in Bulk
Part Time or Full Time
Close
| Class Hours | Price Per Hour |
| --- | --- |
| More than or equal to 120 | 91 |
| 90 – 119 | 95 |
| 60 -89 | 98 |
| 30 – 59 | 102 |
All prices are listed in Singapore Dollars (SGD)
LEARN MEDICAL CHINESE
If you are a health worker in Singapore (or training to be one) we can help give you the vocabulary you need for communication in health care.
Our medical Chinese course will provide you with all the tools needed for a wide variety of medical situations.
With around 47% of Singapore's population speaking Mandarin, learning Medical Chinese as a health care worker is a must.
Free Course Preparation Talk
1-on-1 Classes
Study Between 8am – 9pm
20% Discount If You Study With A Friend
Close
| Class Hours | Price Per Hour |
| --- | --- |
| More than or equal to 120 | 91 |
| 90 – 119 | 95 |
| 60 -89 | 98 |
| 30 – 59 | 102 |
All prices are listed in Singapore Dollars (SGD)
HSK EXAM PREPARATION
98% of LTL students pass their HSK Exam. We've been helping students smash their HSK goals for over 15 years now and no one is better qualified to help than us.
Whether you are a beginner looking to pass your HSK 1 exam, or if you need to pass your HSK 4 for your new job or university, we are here to help. Contact us using the button below and tell us your targets.
Pass the HSK Exam with LTL
98% Pass Rate
Personalised Study Plans
We Work Around Your Schedule
FREQUENTLY ASKED QUESTIONS
My schedule changed. Can I cancel my 1-on-1 class?

If you cannot attend your Chinese class with us you have the option to cancel six hours before the start of the lesson.

If you have a lesson at 5pm on a Monday afternoon, you can therefore cancel anytime before 11am on that day.

Our Chinese tutors are full time professionals and they require a regular schedule to adhere to.

If you do decide to cancel your class, you have the option to cancel up to 30% of your Mandarin classes at no charge.
What if I miss a group class?

Your teacher will communicate with you regarding the materials you missed in your class so you can catch up by yourself outside of school.

If you've missed a number of consecutive classes and are falling more significantly behind, you have the option to purchase a number of special 1-on-1 catch up classes at a discounted rate.

You can drop us a message if this happens.
Can I attend a trial class?

Unfortunately not. Imagine a situation where we have a class of three students, each week a new trial student comes into that class.

The rhythm and flow of a class would be disrupted very easily and it would put the paying students back whilst also making the teachers life more awkward.

If you wish to hear what other students say about LTL check out our Chinese language school review page.
Do you also offer online Mandarin classes?
Can I study morning, afternoon or evening?

Yes of course.

You can study at any time from Monday to Sunday from 8 am to 9 pm at no extra charge.
How long are my 1-on-1 lessons valid for?

If you purchase more than 100 hours your classes will never expire.

However, all purchases up to 100 hours of Mandarin language classes will be valid for two years from the date the invoice was issued.
How many students in a group class?

Our classes never exceed six students, and actually the average number of students is under three per class.
What if I don't know any Chinese?

That's fine.

We welcome all levels, all ages and all backgrounds at LTL.

In fact most of our students are beginners!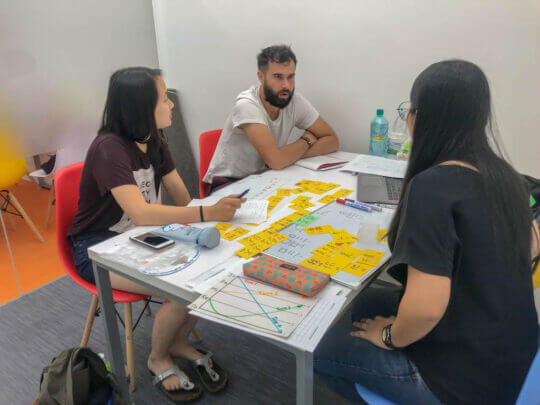 GET IN TOUCH
An LTL student advisor will reach you within 24 hours and get your course booked up in no time.