96 FREE Singapore Blogs You Need To Bookmark
Must Read Singapore Blogs || A Complete Guide
How do you find the right Singapore blogs for you? There are over 152 million blogs on the internet, well now 152 million and one thanks to us.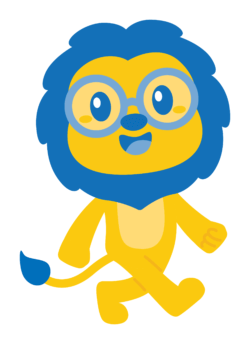 Of course, you're on a great Singapore blog right now!
However, as impressive as we think we are, we can't go as deep into niche topics you're interested in unless it's about learning Chinese, Chinese culture or memes.
So we created the ultimate collection of Singapore blogs to help you navigate your way around the millions of blogs out there.
On our blog, you'll find great articles that cover living in Singapore, Singapore language, learning Chinese and much more!
Did you know we have several schools across Mainland China and Taipei?
Meaning we have SEVEN more blogs! All with great content about China and learning Mandarin. We put all our articles out in a weekly newsletter right here.
Disclaimer: We think all the blogs on this list are superb. Under each category, we've put our favourite.
The criteria we used:
Are the Singapore blogs well written?
Do they post regularly?
Is their website well designed?
Have they included some kind of pun into their name? (Not essential but it is important to me).
Skip ahead to the category of you're interested.
Singapore Travel Blogs
If you don't a least check our things to do or why visit Singapore blogs, then we'll be a little hurt.
However, if you wanted to maybe dabble in some of the other travel blogs, we wouldn't take it too personally.
It's hard to pin down some Singapore exclusive travel blogs. Why, you ask? Travel bloggers love to travel!
Here are some great travel blogs with decent Singapore sections for you to check out.
Singapore Blogs #1 Visit Singapore
Between categories like tours, food, festivals, business events I'm not sure you'll find a more comprehensive Singapore travel blog than Visit Singapore.
Discoverist
Discoverist is run by a team of four to bring you loads of content around what to do, eat and tips and tricks for Singapore, Thailand, Japan South Korea and Malaysia.
It has an elegant design that is easy to navigate. There are loads of Singapore content to explore on Discoverist.
I Wandered
I wandered is a travel blog run by local Singaporean 'Bino'. Being Singaporean he's been able to go the extra mile in his Singapore related content that others might not have the time or insights. He has had his articles featured by outlets like Lonely Planet, BBC, Huffington Post, Forbes and more!
There is consistent, high-quality content coming from I wandered.
Passport Chop
Passport Chop is a family blog from Singaporean couple Zhiqing and Tingyi. While their blog documents all of their travels, they still have an adventurous spirit while at home.
You'll find loads of Singapore blogs in the Singapore subsection of Passport Chop's blog.
We've also made a list of our favourite Singapore Vlogs.
Living in Singapore Blog
Anyone who has moved will tell you there is a bit of an awkward period when you first arrive where you don't feel like you belong.
It's not until you find your people, places you like and things to do that you'll start to feel a sense of belonging.
Here are are some great blogs to get you started on your journey of belonging.
Singapore Blogs #5 The Smart Local
TheSmartLocal is an independent media publication. Their name kind of says it all! You'll find everything you need to fit in with the locals in Singapore. Events, food, nightlife, sports, hotels and much more.
The Smart Local is an excellent resource for Singapore living.
Jeraldine Phneah
Jeraldine Phneah is a blog run by a Singaporean who cares about the challenges and aspirations of her generation (her words).
She shares information on her blog about living in an expensive city, building a career and leading a meaningful life.
Check out Jeraldine's blog.
Hpility
Hpility is a blog that provides lifestyle content coverage including travel guides, airlines and hotel recommendations, dining experiences and gadget reviews.
Hpililty is a visually appealing website that is easy to navigate and their articles going into a lot of depth.
Singapore Lifestyle Blogs
Have you seen Crazy Rich Asians?
While the characters do portray an extremely niche part of Singapore, there is no denying with 17% of the country being millionaires (#funfact). Singapore does cater to the lifestyles of the rich and famous.
Here are some blogs to help you keep up with the Singapore lifestyle.
Singapore Blogs #9 AspirantSG
Aspirant SG is a food, travel and lifestyle blog. Founded in 2012 it has grown to be one of the largest travel blogs in Singapore.
Aspirant SG has four pretty straight forward tabs at the top of its website: food, travel, lifestyle and visit Singapore. You'll be able to find all of the latest and greatest content on their homepage.
If you're after a quick read Aspirant SG, isn't the way to go. Articles typically have large sections of text and go pretty in-depth.
Working With Grace
The founder and author of the Working with Grace blog is local Singaporean Grace. She has an inspiring story of quitting here day job (with pushback from her boss) to venture out and start her entrepreneurial journey blogging.
Today Grace is a published author, professional presenter, workshop host and of course, blogger.
Working with Grace's articles are on the home page of her website and cover topics like entrepreneurship, blogging, social media, lifestyle and more.
Six Pegs
Six Pegs comes to you from local blogger Peggy. Peggy has a super neat and well-written lifestyle blog. She is also a photographer, making her site have unique images that suit here message and style.
Six Pegs contain content around travel, food, fashion, lifestyle and everything in between.
While her articles are categorised, they are more like a news feed. So rather than choosing titles, you're interested in it's more like scrolling down a never-ending blog.
We're not criticising this style, some people might prefer it. We'll let you decide.
With Six Pegs you'll feel like you know the author and happy to follow along with the latest articles.
Rainbow Diaries
Rainbow Diaries could have gone under the parenting category based on the first look of the blog. However, looking closer at the content it seems to align better as a lifestyle blog.
Run by local mother in Singapore, Rainbow Diaries is one of the best lifestyle blogs in Singapore. In it, there are parenting ideas, travel, beauty, gadgets, recipes and more.
Singapore Expat Blogs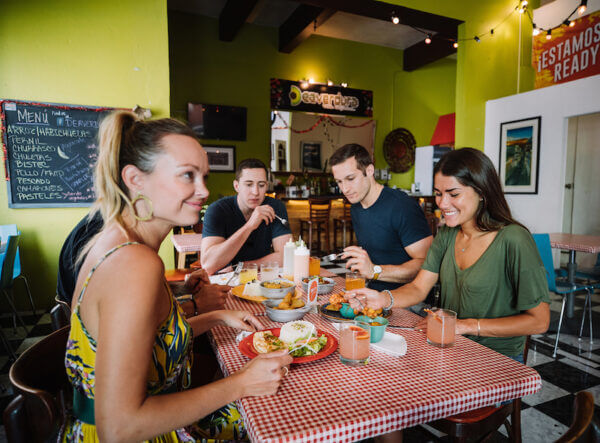 Singapore Expats are a friendly group of people. Every Expat knows the struggles of relocating, making new friends and finding the foreign supermarket with the comforts of home.
Get ahead of your move by subscribing to these Singapore Expat blogs to help you land on your feet.
Singapore Blogs #13 Expat Living
Expat Living is a magazine made by and for expats. As a magazine, they have a bit more firepower in terms of having multiple staff creating content for their blog, magazine and social media.
Expat Living covers topics such as living in Singapore, Things to do, kids, homes, travel, wine and dine, style, health and more.
Our Big Expat Adventure
Our Big Expat Adventure is a simple WordPress blog by an Australian mother living in Singapore with her husband and two kids.
Our Big Expat Adventure is excellent in its authenticity.
The blog doesn't run ads or have paid sponsorships. It's just the inner thoughts of an expat living in Singapore. Which if you don't know what expat life is like in Singapore, this can help prepare you for good and the bad
Georgia Caney
Georgia is a British Expat living in Singapore. She runs a successful youtube channel where she talks about living in Singapore. If you prefer reading articles over other mediums, she re-purposes a lot of her content for her website's blog.
Georgia Caney doesn't have categories on her blog. However, she does touch on some essential titles like 'things to know', 'cost of living', 'pro and cons' all about Singapore.
Changmoh
Changmoh was launched by Frog Michaels anonymously. However, after being listed as one of the top lifestyle blogs in Singapore and co-authoring cookbook 'A Helping Hand. Ms Michaels decided to step into the limelight.
You'll find in-depth and well-written articles on food, fashion, lifestyle and more on the Changmoh blog.
Singapore Holiday Blog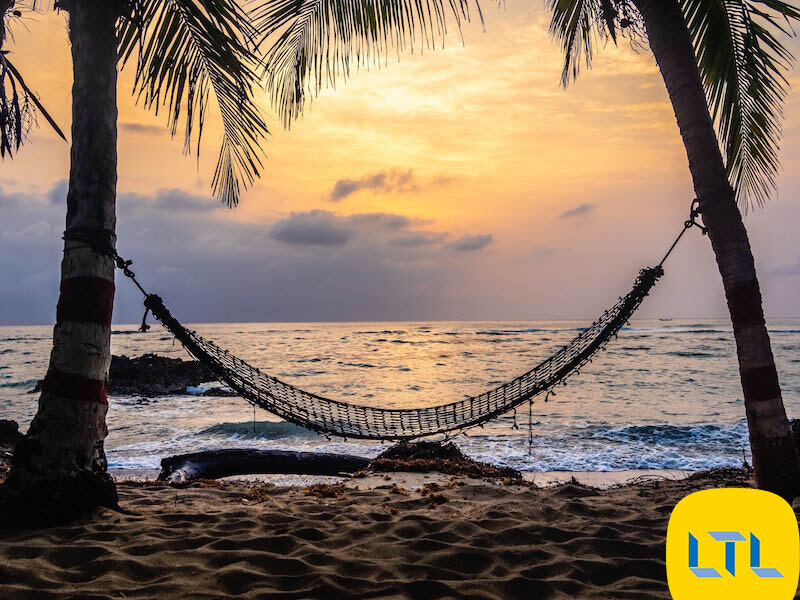 Planning a trip to Singapore?
Or already here and need some more ideas and inspiration?
Either way here is four great blogs to subscribe to, to keep up with all the latest and greatest things to do in Singapore.
Singapore Blogs #17 Our Little Smarties
Have kids and booking a hotel in Singapore?
Our Little Smarties is a blog run by Emily, a local Singaporean. She's mother to a 12-year old boy and loves doing staycations. As such, you'll find comprehensive reviews on all the child-friendly hotels on the island!
The Wacky Duo
The Wacky Duo is a blog written by two brothers born and raised in Singapore. They have categories like exploring Singapore, events, hotel reviews, gadgets and more.
The Wacky Duo's website is simple, easy to navigate, and there is new content regularly.
Lonely Planet
It might sound obvious, but there is no way you can look past Lonely Planet's book or blog on Singapore.
If you're looking for inspiration for your Singapore holiday, there is an abundance of comprehensive articles on Lonely Planet's blog.
The Blonde Abroad
The Blond Abroad is run by Californian named Kiki. She is an award-winning solo female traveller who has documents travel tips, fashion, festivals and photography on her blog.
She covers a lot of places on her site and definitely didn't neglect Singapore in her travels and documentation. You'll find loads of holiday inspiration for Singapore on The Blond Abroad's blog.
Singapore Food Bloggers

Singapore food blogs, where do we begin?
Of the 152 million blogs we mentioned earlier, how many do you think a food-related? 50% is my best guess, don't fact check that.
Singapore Blogs #21 Lady Iron Chef
Singapore food blogs are competitive! There are a lot of blog writers making incredible content.
What puts Ladyironchef's blog ahead the rest is their simple and elegant web design. You'll have no problem finding great content while navigating around this food blog.
Ms Skinny Fat
If you can get past the oxymoron title of Ms Skinny Fat, you'll find some excellent content to satisfy your food blog cravings.
Ms Skinny Fat doesn't go easy on her food reviews and leaves brutally honest commentary for the restaurants of Singapore.
Crappy food vendors, you've been warned.
Rubbish Eat, Rubish Grow
Rubbish Eat, Rubbish Grow's title comes from a phrase used by Singaporean parents to get their children to finish their food.
Their self proclaimed titles means there's nothing they won't try.
A great thing about Rubbish Eat, Rubbish Grow is you can search for food reviews in Singapore either in your area or based on cuisine.
Miss Tam Chiak
Tam Chiak is considered one of the best food blogs in Singapore and boast a whopping million page views per month.
Miss Tam Chiak has a fantastic feature on the site where you can search for good food surrounding MRT stations. This to be a great way to find good food in Singapore around your home or when you find yourself in an unfamiliar location.
Like all these Singapore food blogs, don't read them hungry as I did.
Singapore Cooking Blogs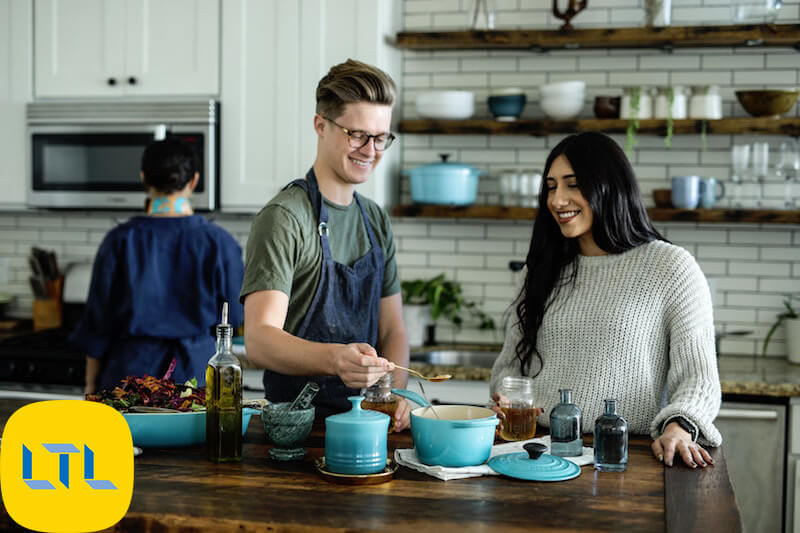 If you have ever dined in Singapore, it should come as no surprise that the Singaporean cooking blogs are fierce with great in-depth articles.
Here are some of our favourites that we found
Singapore Blogs #25 The Meat Men
The MeatMen is a group of guys who love meat. Their vision to show users how to make great simple meals at home. Their most prominent attraction is there's impressive YouTube channel with 240 thousand subscribers tuning in to watch their DIY cooking.
The Meat Men have a fantastic search feature attached to their recipes tab, making searching for a simple version of your favourite meal quick and easy.
Delishar
Delishar is a blog run by local Singaporean Sharon Lim. Delishar is an intuitive website to navigate with categories like breakfast, meat, dough, soups, desserts and more!
You'll find loads of recipes made with love and precise instructions on Delishar.
The Burning Kitchen
The Burning Kitchen is a website run by Singaporean mother and daughter Bee Leng & Melissa. Bee Ling is a second-generation Singaporean who inherited all of her mothers Cantonese cooking skills.
The Burning Kitchen contains limitless recipes of Chinese, Cantonese and Singaporean dishes. Recipies come with videos and are usually simple enough for almost anyone to cook.
You can even book in a cooking class with the mother-daughter duo!
Eat What Tonight
Eat What Tonight, if you couldn't tell by the name, is Singaporean run website. 'Eat What Tonight' is a widespread abbreviation of 'what do you want to eat tonight' in Singapore.
Eat What Tonight is a blog written by Singaporean Joyce. On her blog, you'll find a massive library of recipes covered in-depth backstories, images and her thoughts on the dish.
Singapore Hawker Food Blogs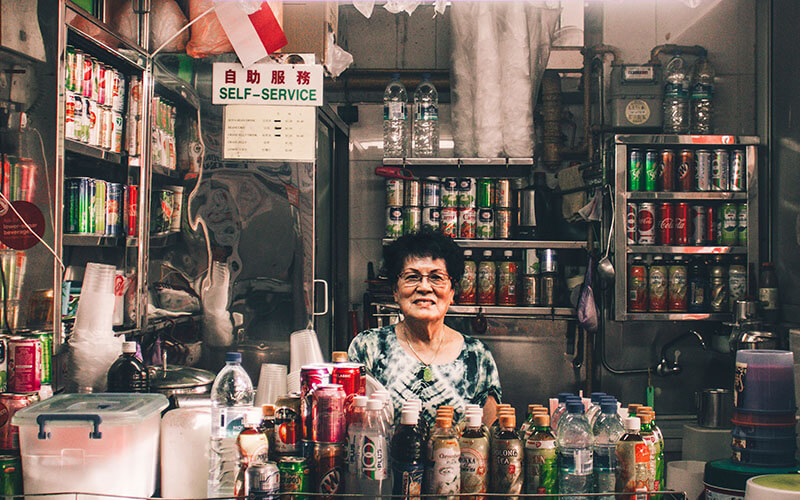 A hawker centre is an outdoor food court found commonly in Singapore. Inside you'll find many stalls selling a variety of local and Asian cuisines.
They are amazing, and any blog talking about them deserves to be in a stand-alone category.
Singapore Blogs #29 Daniel Food Diary
Daniel's Food Diary is run by a local Singaporean. Daniel has recognised as one of the top food influencers in Singapore.
Scrolling down Daniel's Food Diary you'll find hundreds of reviews and discussions of hawker stalls.
I Eat I Shoot I Post
A panda walks into a restaurant and then eats, shoots, and leaves. The moral of the story, context is essential.
I Eat I Shoot I Post focuses more on the visual side of food, which isn't a bad thing!
Just don't read on an empty stomach.
The Best in Singapore
The Best in Singapore is a website about everything in Singapore.
The Best in Singapore is not all about Hawker Centers. However, it's worth noting a quick search for hawker, and you'll find hundreds of interesting articles to help you navigate the Singapore Hawker scene.
Singapore Vegetarian Blog

Vegan or Vegetarian in Singapore?
Might be helpful to know where to buy meals from and find your tribe of people! Here are four great blogs with passionate communities around them to get you started.
Singapore Blogs #33 Eat Roam Live
EatRoamLive is a website about promoting a healthier, environmentally-friendly vegetarian way of life. They're Singapore's only Media & Events platform that connects veg-friendly businesses and restaurants with vegetarian and vegan consumers.
Founder Pooja Bakhshi is really passionate about vegetarianism, you can see this in her abundance of articles of being a vegan/ vegetarian in Singapore.
More Than Veggies
More Than Veggies is a blog run by a Singaporean girl and vegan app designer. On her site, you'll find loads of recipes and guides to being a vegan in Singapore.
DeelightfullyVeg
Deelightfully Veg is a blog run by a passionate foodie Deepa in Singapore.
You'll find great insights on vegetarian recipes and where to go in Singapore as you navigate your vegetarian lifestyle here.
Singapore Beauty Bloggers

A quick search and you'll find loads of great Singapore beauty blogs. Here are our favourites.
Singapore Blogs #37 The Beauty Desk
Smita D'Souza created the Beauty Dest. She spent ten years working as a beauty editor and makeup artist.
Her experience put her in a unique position to know all the best skincare experts, celebrity makeup artists, hair stylists and cosmetics and skincare creators, allowing her to launch such a successful blog.
The Beauty Desk's articles are in two categories' beauty' and 'style'. She has a great writing style and covers almost everything you can imagine in the beauty blogging space.
Ms Hannah Chia
Mshannahchia started as a personal blog. However, it evolved into a website where a team of writers now share information on travel, photography, beauty, food and lifestyle.
Their philosophy is to share everything 'the good and the bad'.
Mshannahchia has a simple and elegant website that is easy to navigate. There is a lot of articles to check out that are well written and informative.
Belly Welly Jelly
Local Singaporean Christabel is the author of Belly Welly Jelly. In addition to her blog, she has an impressive Instagram and YouTube following.
She covers beauty, fashion and travel in her content.
Belly Welly Jelly's posts are largely image-based, but you'll still find some gems in the beauty category.
Beautiful Buns
Beautiful Buns is a blog written exclusively by a lady named Cheryl.
Don't let the one-woman show deceive you. She has won multiple awards for her beauty blog. She has dozens of categories to chooser from on the sidebar of her side. Alternatively, you can read her latest articles on her home page.
Singapore Fashion Blogs
Take a walk down Orchard Road when you're in Singapore, and you'll soon realise Singapore takes its fashion pretty seriously.
As such, it should be no surprise that Singapore fashion blogs are quite influential and have some great articles for your pleasure.
Singapore Blogs #41 The DC Edit
DC Edit was created by one of Singapore's leading fashion bloggers Andrea Chong. Her motto is that 'you can still look stylish without having to spend loads of money'.
The blog is super easy to navigate, with posts categorised into areas such as fashion, beauty, lifestyle etc.
Along with Andrea Chong, The DC Edit has some other regular contributors so you can get a few different perspectives on the fashion world all in one place.
The DC Edit goes beyond fashion. In it, you'll find topics such as beauty tips fitness and general wellbeing.
Social and Style
Run by Kamana, an American living in Singapore, Social and Style is Kamana's platform for sharing her love of East Asian fashion and lifestyle.
Social and style is an excellent blog for those aspiring fashion bloggers out there, with Kamana showing a very down to earth approach to the world of fashion.
The blog focuses on her own experiences, and she encourages readers to get in touch to share their experiences with her.
Ms Elaine Heng
As the name suggests, this blog is run by Elaine Heng, who rose to fame when she won Ms Singapore International World 2008. She began blogging seriously in 2015 and has since won multiple awards.
Through her blog, readers can get an inside view into the beauty and fashion world, which Elaine Heng regularly deals with first-hand.
The only thing the blog could benefit from is having its posts categorised, however with the search bar you should be able to find what you're looking for.
Singapore News Blogs
Want something more authentic, more local in your news coverage?
Here's our list of best blogs to keep you up to date on all of Singapore's news.
Singapore Blogs #45 Mother Ship
Mother Ship's website is straightforward and easy to navigate. You'll find the latest stories and updates on Singapore on the homepage and can delve further into categories like lifestyle, technology politics and more.
Mother Ship is a great resource to see the latest and greatest coming out Singapore.
Today Online
Today Online brings you daily articles from within Singapore. Their website is simple and easy to navigate. They bring you Singapore and world news as well as some opinion pieces from their authors.
Must Share News (MS)
Must Share News is news for the social media generation. They bring your current affairs lifestyle and inspiration mostly through Facebook, Instagram and Twitter.
Must Share News has a well-designed website and posts regular articles to help stay up-to-date with Singapore's news.
Stomp
Stomp's website has a raw and chaotic feel to it, but there are not too many categories to get lost. It's more like a visual messaging board. On it, you'll find the lesser told stories of Singapore like small incidents and local heroes.
Singapore Investment Blogs
Singapore is Asia's largest centre for foreign exchange, commodity trading and wealth management.
So it should come as no surprise amazing investment blogs are coming out of Singapore.
It should go without saying any financial advice given in these blogs are opinions and speculative and should consult a financial advisor before making any financial decisions.
Singapore Blogs #49 Dollars and Sense
Dollars and Sense has a comprehensive financial blog that has elegant videos on their Youtube channel. Their content is divided up nicely into several categories, and they're regularly uploading.
Dollars and Sense would give you great insights into Singapore's financial market.
The Fifth Person
The Fifth Person has an elegant homepage that's easy to navigate. They discuss how to invest in withing Singapore and Malaysia. They post regularly and can keep you on the pulse of Singapore.
Fire Path Lion
Fire Path Lion is a personal finance website with a specific focus on how to achieve financial independence in Singapore.
While it is a finance blog, it has a more casual tone on the site that some might prefer. The casual tone means there is a little less financial jargon and is a bit more accessible to the masses.
While most of it's readers would be Singaporean, there are gems to be found for international readers of the Fire Path Lion.
Investment Moats
Investment Moats is a personal blog run by Singaporina local Kyith Ng. While it's a one-man show, he still manages to get content out semi-regularly. He's blogs discuss wealth management, Financial Independence, investing, business analysis and international investing.
Investment Moats doesn't have a team of writers like the other Singapore blogs mentioned Kyith still provides great financial insights.
Singapore Financial Blogs
Singapore is one of the most significant financial hot spots in the world.
The attractive low tax rates have encouraged many companies to set up their Asia headquarters here in Singapore.
There are some great Singapore financial blogs to keep the workers of Singapore on the pulse and keep the gears of industry spinning.
Singapore Blogs #53 Business Insider Singapore
Business Insider is no secret blog, but did you know they have a Singapore version?
Get all the Business Insider content you know and love but with more of Singapore related content.
Money Smart
Money Smart has great bite-sized finance-related articles. They have cover topics on loans, insurance, banking, investing, credit cards as well as opinion pieces and lifestyle.
Money Smart's articles are well written and broken up into neat paragraphs, making them a lot more accessible than your average finance news.
Sing Saver
Sing Saver makes money by comparing and recommending different credit cards, loans and insurance. Banks and other financial institutions pay finders fees for those who sign up form their recommendations.
Singsaver covers topics related to credit cards, loans, banking, telco and insurance. Their articles are well written, comprehensive and often include clear graphs and tables to help make informed decisions.
Milelion
The Milelion is a financial blog that focuses on credit cards and how to get the most out of them. There is a lot of content on airlines, hotels and travel.
Melelion's blogs are comprehensive and show you all the tips and tricks for getting the best credit card deals in Singapore.
Singapore Property Blogs
Singaporeans enjoy the second-highest homeownership (after Romania) at a whopping 91% (2018).
The high ownership levels are mainly due to a public housing scheme by the Housing Development Board (HDB).
HDB's are apartments built by the government and sold to Singapore citizens for a discounted rate. Households with a gross income of less than $12,000 per year (USD 8500) can utilise a HDB concessionary loan from the government.
There is an inside joke in Singapore when you meet the love of your life you ask them if they want to take out a bank loan on a HDB before asking them to marry you. The joke stems from another government incentive where-in couples are given priority treatment for loan applications on HDBs.
With soaring property prices, vast property ownership and such limited land, keeping an eye on the Singapore property market is a great thing to do. Here are our top choices for Singapore property blogs.
Singapore Blogs #57 Property Soul
The Property Soul is run by local Singaporean property investor Vina.
The Property Soul's blogs are broken up nicely into categories like: for newbies, market updates, smart tips, personal thoughts and more. She has a book called 'No BS Guide to Property Investment' and posts loads of informative videos on her YouTube Channel.
Stacked homes
StackedHomes as the name would imply talks about homes in the apartment variety. It's an online editorial for buyers, sellers and renters in Singapore.
Some of the categories on their site include Condos, HDBs, Interior, renting, selling and more!
StackedHomes website has a sleek design and the articles are well written and in layman's terms, making it's accessible to most readers.
You can get two property updates per week via their email!
Jack Sheo
Jack Sheo is a property agent and investor in Singapore.
Jack Sheo's website has loads of information such as guides for buyers and sellers, property listings and a blog. The blog is a collection of Jacks experiences as a real estate agent in Singapore.
While his blogs can get quite technical, he breaks them up nicely with his headings and paragraphs.
The Savills
Savills is a property blog that goes well beyond the Singaporean property market.
With Savills, you can stay up to date on the latest and greatest coming from the Singaporean property market with their articles, helpful guides, tips and more. Savills has hundreds of property experts and writers contributing to their feed.
Singapore Political Blogs
Want to read about the latest coming from Singaporean politics?
Blogs are a great free source to do so.
Subscribe to these four to learn about Singapore politics.
Singapore Blogs #61 The Online Citizen
The Online Citizen is Singapore's longest-running independent online media platform.
Their policy is to examine issues that should matter to Singaporean citizens and not be influenced in any way by outside forces.
Under The Online Citizen's political section of their website, you can see the latest coming from Singapore's parliament, legislation and government.
TR Emeritus
TR Emeritus is an independent socio-political blog that has been know to post critical views of the government.
While articles can be controversial by the anonymous authors, you'll see a healthy discussion in the comments section below each article, which gives great insights on Singapore's discussions around politics.
The Heart Truths
The Heart Truths is a sociopolitical blog founded by Taiwan-based Singaporean activist and blogger Roy Ngerng Yi Ling. Roy has landed in hot water plenty of times with his critical opinions of the Singaporean government.
His blogs aren't categorised; instead, it's one big feed of the latest of his writings on political opinions.
Jess Scott
Jesse Scott is a local Singaporean who has runs a political blog. She writes about all elements of Singapore politics good and the bad.
Some categories on Jess Scott's blog include Rule of Law, Society and the Prime Minister.
Singapore Law Blog
Want to stay on top of Singaporean law? Here are three great places to get you started.
Asia Law Network
Asia Law Network is a website helping users make informed decisions on finding the right legal services.
Asia Law Network's blog is neat and organised. You'll find loads of information under every category of law in Singapore and abroad.
The Law Gazette
The Law Gazette is the official website for publications of the Law Society of Singapore. The Law Society of Singapore's responsibilities is to help share legal knowledge with its members as well as serve the public by upholding the rule of law.
You can still read the articles on The Law Gazette about Singapore Law and get updates without being a member.
Singapore Public Law
Singapore Public Law's website examines public law. The site's intention to analyse the latest in Singaporean legislation and make sure the relationship between the individual and the state is functioning.
Singapore Public Law provides an excellent forum of discussion around legislation.
Health Blogs Singapore
Heath bloggers include a lot of fitness content, similar to all of the fitness bloggers writing a lot about health.
We kept all the fitness-centric companies in the above category.
These are our top choices of health focuses blogs in Singapore.
Singapore Blogs #69 Cheryl Tay
Cheryl Tay is a journalist, photographer, blogger, online influencer, digital marketer and a fitness freak (her words). She writes in-depth articles on cars, sports and of course, fitness.
On Cheryl Tay's blog, you'll find the latest trends and events in Singapore's fitness world
Georgina Poh
Georgina Poh is a Health & Fitness Influencer in Singapore, Nike Ambassador certified Personal Trainer and Yoga Teacher.
On Georgina Pho's blog, she shares all her expertise in the realm of food, fitness, fashion and beauty.
Levitise
Levitise is a Singaporean health and wellness company for busy senior executives. They provide nutrition and lifestyle coaching to help people improve their lives.
Levitise has great blog that touches on topics like nutrition, sleep, breathing, emotions, hydration, environment and more.
Singapore Fitness Blogs
Singapore is ranked as having the third slowest marathon runners in the world.
However, don't let that fool you!
The fact they're running at all in that humidity is genuinely astonishing.
Singapore has a large health and fitness culture. You'll see that in their gyms, parks, health stores and just generally observing Singaporeans.
There are loads of health and fitness companies in Singapore with informative blogs as well as enthusiasts sharing their insights.
Singapore Blogs #73 Ufit Blog Singapore
Ufit operates three gyms in Singapore as well as multiple boot camps. Their company comprises of trainers, health coaches, therapists and nutritionists giving the ability to provide a very holistic approach to health.
It should come as no surprise that Ufit's blog has a variety of helpful articles written by a team of professionals that is worth checking out.
PTworks
PT Works is a website run by a group of professional Fitness Trainers in Singapore. They specialise in fitness conditioning, fat loss, muscle building, injury rehab and Muay Thai boxing.
PTworks' blog doesn't have categories to navigate but scrolling down the page you are sure to find some interesting and relevant articles you're looking for in the world of health and fitness.
Fit Singapore
Fit Singapore is a Fitness Education company.
Whether you're interested in becoming a fitness instructor or not Fit Singapore has a great fitness blog that has articles covering dozens of topics related to health and fitness.
Fitness First
There are 20 Fitness First Gyms in Singapore. A membership with them is great if you want to train all over the island or travel and want to use their gyms abroad.
Fitness First has a Singapore website with its very own blog. Most of the content is general health and fitness related; however, there are some Singapore specific gems to be found.
Wedding Blogs Singapore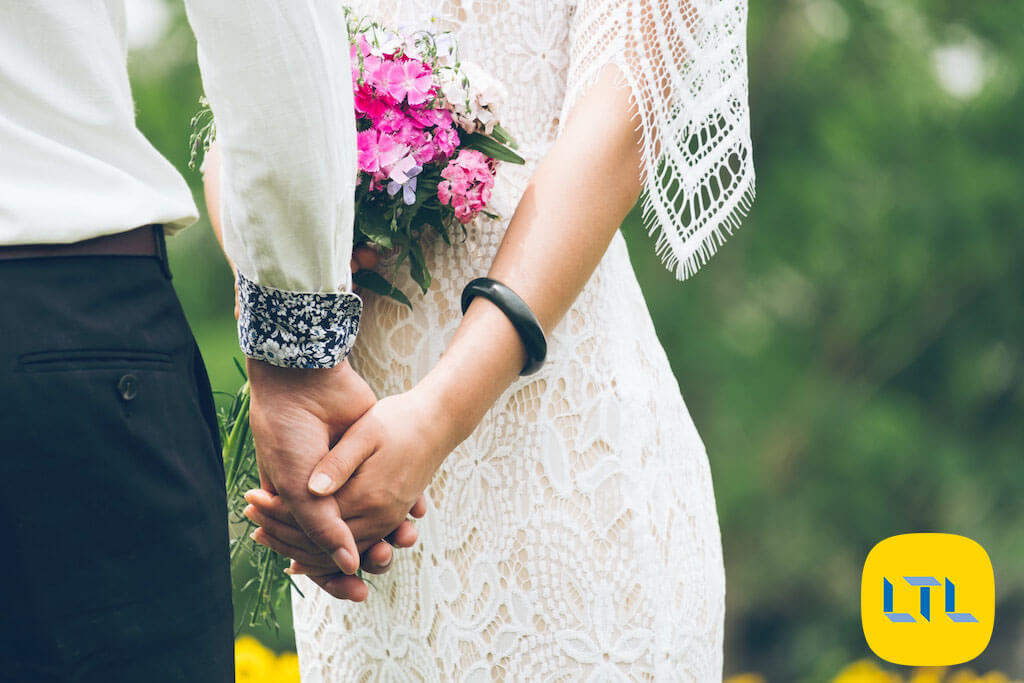 Are you thinking of tying the knot in Singapore?
You might want to first subscribe to some of the wedding blogs in Singapore!
Here are our favourites.
Singapore Blogs #77 The Wedding Scoop
The Wedding Scoop is a local online wedding publisher based in Singapore.
They provide great insights to help you with wedding inspiration and useful wedding-related information.
The Wedding Scoop's website is neat, elegant and easy to navigate.
June Bug Weddings
Junebug Weddings are of the world's most popular online wedding planning resources. Junebug is not run in Singapore, but their resources are so vast that you can find support for having a wedding in Singapore on June bug.
Categories you'll find on June Bug Weddings blog are ideas and inspiration, searching vendors, inspiration and much much more!
The Vanilla Project
The Vanilla Project is a wedding photography company as such their website features stunning photography of wedding in Singapore.
The Vanilla Project's blogs are mostly images with testimonials of and discussion on previous weddings. While it can be hard to navigate you'll see some great reads in their featured tabs post such as 'the perfect wedding cake' and 'Why Wedding Photography & Videography is NOT CHEAP?'
Dream Wedding
Dream Wedding came about from wedded couple Ivan and Ivy.
After the stresses of their wedding, they wanted to create a wedding planning company that would let couples relax a little.
Dream Wedding's blog doesn't have categories on it, however, scrolling down their articles, there is no question gone unanswered that couples might have about their wedding day.
Parenting Blogs Singapore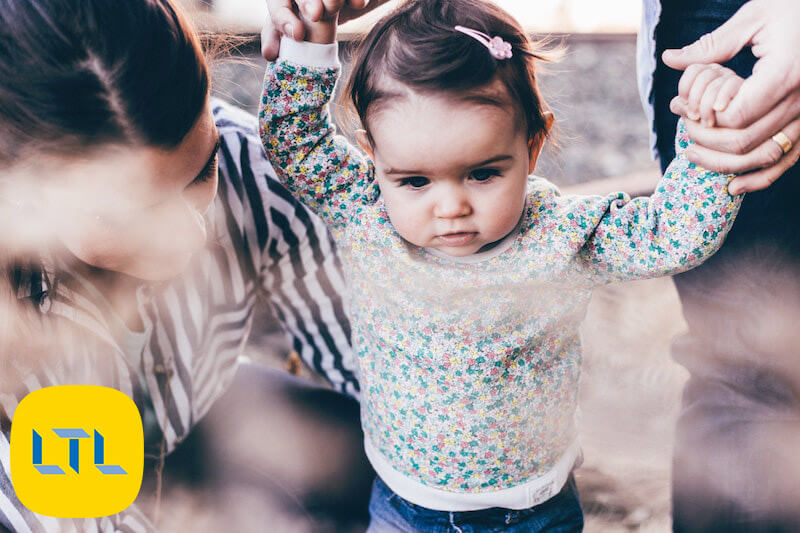 Looking for some parenting blogs?
We've included two blogs that are professional parenting sites with loads of resources and another two that are more personal as they're the personal accounts of one Singaporean mum and another Singaporean dad.
These Singapore parenting blogs are all wonderful to explore, no matter where you are in the world.
Singapore Blogs #81 Singapore Motherhood
SingaporeMotherhood came to be from a forum of Singapore Brides! Many discussions we're moving into parenting, and hence the site was made. Articles on SingaporeMotherhood are broken down into toddlers, family fun, motherhood, pregnancy, parenting and more.
There are multiple contributors to SingaporeMotherhood's blog, so you'll find a wide range of topics and perspectives on their site.
The New Age Parents
The New Age Parents is a Parenting Magazine & resource site for Parents of Preschoolers and Parents to be.
The New Age Parents has categories such as pregnancy, baby, older, pre-school, primary school, parenting and much much more! Under each category are dozens of more categories, making it an excellent resource that is easy to navigate.
Cheekie Monkie
Dads, you're not alone! Cheekie Monkies is a blog written by Kelvin the dad blogger and author of 'Got Kids, Go Where?' a book with 550 activities for parents in Singapore.
Kevin also runs an online community called Daddy Matters for dads who want to be the best they can be.
A great place to start on Cheekie Monkies is the favourites tab where you can find Kelvin's favourite articles he's written. Other categories on his blog are indoor activities, outdoor activities, travel and parenting.
Mother Inc
Mother Inc is a blog run by a mother of four, Daphne. Obviously, being a mother of four kids doesn't come without its challenges. So she decided to launch the now very successful blog Mother Inc.
Mother Inc doesn't have categories to choose from. Instead, it's like reading a journal of Daphne's experiences as a mother. There are loads of great insights into parenting in Singapore on her blog.
Singapore Car Blogs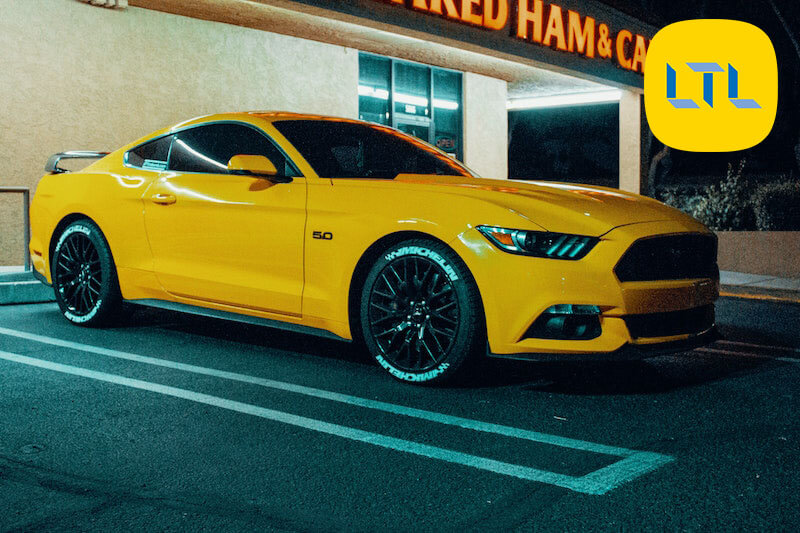 Owning a car in Singapore is incredibly expensive. Due to the size of Singapore, it really is in everyone's best interest that there are less cars on the road.
To achieve this they've made car ownership very expensive and public transport very inexpensive.
With such a high price tag on cars, most cars you see are owned by the rich and the automobile enthusiasts. So there are some great articles coming out in Singapore by these enthusiasts.
We've put together four great sites to get you started on your Singapore motorist journey.
Singapore Blogs #85 SG Car Mart
SG CarMart is an online classified for buying vehicles in Singapore. Another worthwhile site if you're in the market to buy, sell or rent a car in Singapore.
Their blog is packed full of information for car owners and enthusiasts in Singapore.
Tua Pui Says
Tua Pui Says is a blog run by two friends in Singapore who love food, cars and travel. You'll find loads of great insights under each of these categories on their site.
Car owners in Singapore should definitely read the latest articles from Tua Pui Says.
Ucars.sg
If you want to buy or sell a car in Singapore, Ucars's website is a great place to start.
UCar's Blog has articles posted regularly that most car enthusiasts would enjoy.
SG Biker Boy
Sg Biker Boy is the ramblings of a Singapore biker boy (his words).
This isn't a Singapore car blog, but it's worth a mention here because Sg Biker Boy is a motorist who writes about driving in Singapore and in neighbouring countries.
Plus he has a very engaged community that would welcome newcomers and any questions you have about driving in Singapore.
Singapore Wine Blogs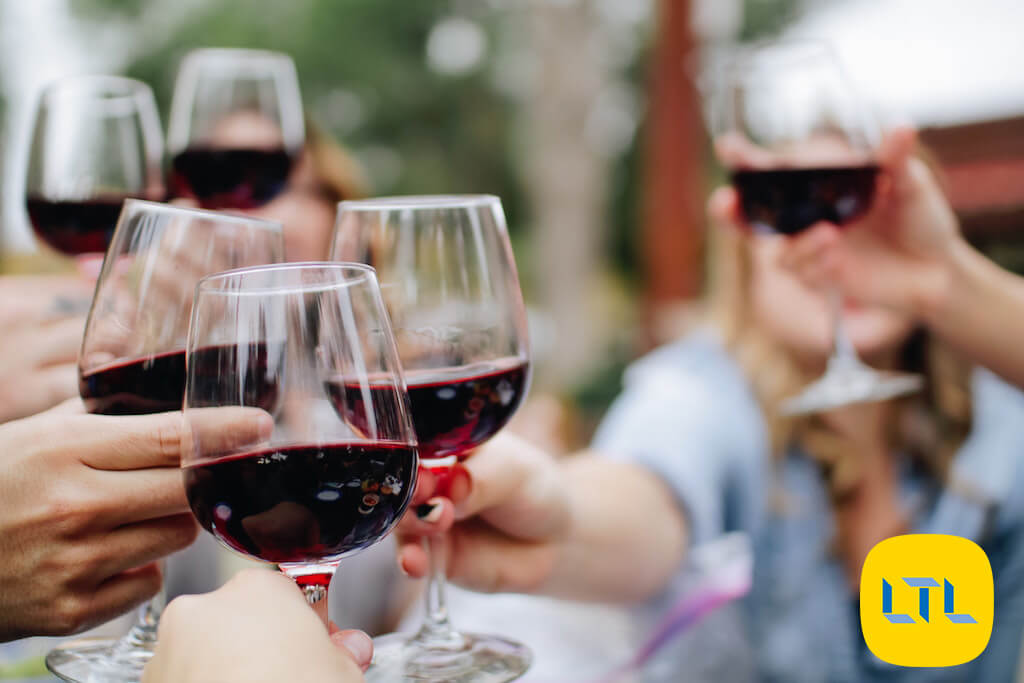 Singaporeans love their wine.
So it should come as no surprise that there are some great wine blogs by both wine companies and wine enthusiasts in Singapore.
Here are the top four we found.
Singapore Blogs #89 Singapore Wine Vault
Singapore Wine Vault is a company that does exactly what its name tells you. They're the biggest wine vault in Southeast Asia protecting the assets of wine collectors.
It should come as no surprise that Singapore Wine Vault's blog is packed full of numerous articles that wine enthusiasts will love.
Spice in Wine
Spice in Wine is a blog that discusses wines in Singapore and showcases wine events. The blog is written anonymously by a wine enthusiast.
You'll be able to search from dozens of categories such as Australian wine, Italian, wine events, accessories and more.
Wine Xin
Wine Xin is a company run by Singaporean Chan Wai Xin.
Chan Wai Xin is a Certified Wine expert and educator who runs workshops to help others buy wine assets. Needless to say, his blog is packed full of helpful articles for any wine enthusiast.
Enjoy wine .sg
Enjoy Wine SG is run by Raymond in Singapore. His blog facilitates the discussion of wine between wine lovers and producers, organising wine events and highlight quality wine distributors and sellers.
Pet Bloggers Singapore
Are you living in Singapore with a pet?
You might want to subscribe to some local pet blogs to stay up to date on all that is happening!
Learn about dog breeds in Chinese and the Singapore special dog.
Singapore Blogs #93 Pet Lovers
Pet lovers are one of the largest Asian retailers of pet products and services.
Pet Lovers has a strong presence in Singapore and online. You'll find loads of information on taking care of your pets in Singapore on their website and blog.
Vanilla Pup
Vanillapup is a lifestyle dog blog for dog lovers.
On Vanillapup's blog you'll find the latest products and services, dog-friendly hangouts, where to shop and get helpful tips and advice.
Weliveinaflat
We Live In A Flat is a blog run by Singaporean couple and dog owners.
We Live In A Flat blog centres around their dog Donna and has loads of helpful information for dog owners in Singapore.
LoyalD
Loyal.D is a Singaporean company that provides quality, trust-worthy products for dogs. They also raise funds and awareness to support community animal welfare groups.
You will find loads of helpful information for your four-legged friend on LoyalD's blog.
Singapore Interior Design Blogs
All of these Interior design blogs are run by Singaporean companies, so if you need an interior designer in Singapore, here's a great place to start!
Each company has loads of helpful articles on their blog to help you get inspired to spice up the home and office with some feng shui.
Singapore Blogs #97 Fineline
Fineline Design is one of the most recommended interior designers in Singapore. They have a great blog that inspires you with some great interior design ideas.
Fineline's blog doesn't have categories. However, the simple design allows you to scroll down and discover titles you might not have thought to search otherwise.
Mowinterior
Mowinterior is an interior design company run by Teck Soon and Shermaine.
Teck Soon and Shermaine have a good looking website and an impressive track record. You'll find current interior design concepts coming out of Singapore on the Mowinterior blog.
Make Room
Make Room is a boutique interior design and styling agency based in Singapore.
Make Room has a more playful look and feel to their site than other interior design websites we investigated. More importantly, their blog is packed full of fun ideas to redesign your home and office.
Singapore Blogs #100 The Interior Lab
The Interior Lab is an award-winning interior design firm. You'll find loads of articles for insider interior design for your home, apartment, HDB, condo and more.
FAQs || Singapore Blogs
Are there any Singapore blogs about where to stay?

Be sure to check out Lonely Planet, Our Little Smarties and Doscpverist for advice on where to stay in Singapore.
What are some of the best Singapore blogs?

You're on one!

Of course, some other great general blogs about Singapore are Visit Singapore, I Wandered and The Smart Local.
What are the best expat Singapore blogs?

Four great Singapore expat blogs are Expat Living, Our big expat adventure, Georgia Caney and Changmoh.
Want more from LTL?
If you wish to hear more from LTL Mandarin School why not join our mailing list. We give plenty of handy information on learning Chinese, useful apps to learn the language and everything going on at our LTL schools!
Sign up below and become part of our ever growing community!
BONUS | Want to study Chinese with us at LTL Singapore you can discover our group classes and individual classes too.