100 Crazy Facts about Singapore You Should Know (2022 Update)
Facts about Singapore ? 100 Mindblowing Facts
Need some facts about Singapore?
You've come to the right place! Singapore has come a long way since its independence in 1965.
Find out 100 incredible facts about Singapore ranging from its economy, education construction, world records and more!
Skip ahead to the topic you want to read about:
General Facts about Singapore
1. Singapore's flag is red and white. The red colour represents universal brotherhood and equality of man white the white represents purity and virtue. The five stars represent the ideals of democracy, peace, progress, justice and equality
2. Singapore hosted the first-ever night Grand Prix.
3. The iconic Merlion looking over Singapore's bay is inspired by the legend of early settlers of Singapore spotting a lion. No lions have ever been seen since!
4. Singapore is one of three city-states. Meaning "Singapore" refers to the country and the city. The other two are Monaco and Vatican City. Just write 'Singapore' twice when filling out any paperwork.
5. The first name for Singapore was Temasek, which is thought to come from the Malay word for sea town or piece of land surrounded by water.
6. Singapore is affectionately referred to as 'The little red dot'. This phrase was first used by a past Indonesian president originally to belittle Singapore's size and influence. Singaporeans have made the phrase their own, as a point of pride!
7. More Singaporeans are born in October than in any other month of the year.
8. Singapore has an eerie amusement park called 'Haw Par Villa.' The park contains over 1,000 statues and 150 giant dioramas depicting scenes from Chinese mythology. It's not uncommon for Singaporean parents to bring their children to a part of the park called "Ten Courts of Hell", which gruesomely depicts punishments for sins in the afterlife.
9. Singaporeans are the fastest walkers in the world. In a study by the British Council, it was found that they walk about 6.15 km in an hour on average.
10. The iconic, gin-based 'Singapore Sling' was first made in Raffles long bar by a Hainanese bartender. Ladies etiquette dictated that they should not consume alcohol in public, so he created the drink to make it look like they were drinking juice!
11. The World Toilet Organisation was founded in Singapore and has its headquarters here. It's a global non-profit organisation that aims to improve toilet conditions around the world.
12. Singapore is the world's 5th largest arms importer according to Stockholm International Peace Research Institute.
13. Of the five remaining official Tintin shops in the world, one of them is in Chinatown in Singapore.
Check out these reasons we think you should check out Singapore!
14. Singapore's Changi Airport serves more than 100 airlines flying to some 380 cities in about 100 countries and territories worldwide.
15. Over 65.6 million passengers pass through Changi Airport airport a year. That's 13 times Singapore's own population!
Love airports? Check out the new Beijing Airport.
16. Singapore has two days dedicated to for their children. October 1st is celebrated for children below 12. Youth Day is set on the first Sunday of every July for teenagers.
17. In 1965 Singapore became the 117th member of the United Nations.
Money Facts about Singapore
18. Singapore has a $1000 note! At the time of writing this, that's equivalent to $720 USD.
A bit bigger than China's largest money note of 100RMB ($14USD)
19. Singapore's national anthem is printed on the back of it's $1000 note.
20. Singapore has the 5th highest GDP per capita in the world. Which is incredible considering the republic of Singapore didn't exist until 1965.
21. Singapore has the best paid public servants in the world with the country leader making a whopping $1.7 million. This includes police officers who earn on average $6,520 per month (SGD). The high salaries have led to the government being able to attract highly talented people and keep Singapore's government one of the least corrupt in the world.
22. Singapore is ranked 4th in terms of revenue generated by its casinos. Marina bay sands casino and resorts world Sentosa casino made a combined $6 billion (USD) in 2019.
23. It costs Singaporeans $100 to enter a casino (free for outsiders). If the $100 entry fee is a bit too much to handle there is a 3rd casino option on a ferry that takes citizens to international waters. Got to love maritime law!
24. Singapore has been ranked the most expensive city to live in for the last five years (2013 – 2018).
Singapore vs Hong Kong // The Ultimate Debate
Singapore vs Hong Kong || The Battle of Two Tiger Cities Singapore vs Hong Kong, which is better? The answer to this has been debated for a long time by locals of both countries, ex-pats, travellers, economists and bloggers for…
25. Since Singapore is so small, the Government has put a tax on car ownership to stop the traffic congestion. For a basic car, the Certificate of Entitlement (COE) can cost around S$35,000 which is more than the cost of the car itself! On top of that, the taxes are also 100% of the cost of the car. The result is cars may end up costing three times more in Singapore than the rest of the world!
26. Singapore is ranked first worldwide for the ease of doing business by the World Bank (2012-2019)
27. 17% of Singapore's population are millionaires based on total assets. Ranking Singapore number 1 in the world for most millionaires per capita.
Language Facts about Singapore
28. There are four official languages in Singapore these are Tamil, Malay, English and Mandarin.
29. Singaporeans have developed a unique English accent called Singlish. It's easy to identify by lots of different endings to sentences such as 'lah', 'leh' and 'lor'. A typical example: Can we eat here? Can Lah
30. A total of 27 Singlish words have made it to the Oxford dictionary.
31. As a sign of respect to elders, younger people usually address their elders as 'auntie' or 'uncle'.
Population Facts about Singapore
32. Singaporeans are comprised of three ethnic groups: 75% have a Chinese background, 15% have a Malaysian heritage and 6% are Tamil (southern India).
33. Singapore recognises and celebrates all the major religious holidays from Chinese, Malay, Indian and Christian religions. There are only two public holidays not with religions or cultural backgrounds Labour Day and National Day.
Learn more about the origins of religion in China.
34. Singapore is a popular home for people from all over the world, with just under 1.5 million expats living there!
35. Singapore is the second-most densely populated country in the world after Monaco.
36. The most common Chinese surnames in Singapore are Tan, Lim and Lee.
Find out more about Chinese names and learn what your name is with our Chinese names generator.
37. The last surviving original village known as Kampong is located in Buangkok, Hougang built in 1956.
38. There are longboats known as 'bumboats' run by uncles (older Singaporean men) who will ferry you across to Palal Ubin. This is the last remaining remnants of the old Singapore.
Law Facts about Singapore
39. You can't be seen naked in public or in your home by your neighbours. Being caught naked can lead to fines of up to $2,000 (SGD).
40. Singaporeans enjoy having the most powerful passport in the world giving them visa-free access to 189 countries.
41. Two years of Military service is mandatory for all men when they finish high school.
42. Chewing gum is illegal in Singapore. Smuggling gum into the country can lead to fines of up to $100,000 (SGD) and 2 years imprisonment. Spitting, feeding pigeons and monkeys are also banned in public.
43. There is a law against not flushing a public toilet after using it. Expect a $150 (SGD) fine if you get caught.
44. Caning is still a form of punishment used in Singapore's legal system. We wouldn't recommend vandalising anything while you're in Singapore.
45. Some elevators in Singapore have Urine Detection Devices. If activated the doors lock until the police arrive.
46. In the 1970s in response to a growing 'hippie culture,' the government banned long hair on men. Punishments were fines and forceful removal of the trendy look. Cliff Richard, Led Zeppelin and the Bee Gees were refused entry to perform in Singapore because of their hair length. While the ban was lifted in the 1990s there is still somewhat of a bad stigma towards long-haired men.
47. Littering small items can lead to fines of $300 (SGD) and larger items lead to a Corrective Work Order where the accused must wear a bright green glowing vest and clean the city.
48. Singapore has one of the lowest crime rates in the world according to crime studies. Their homicide rate is the same as Japan at 0.2% making both countries the lowest in the world.
Construction Facts about Singapore
49. Singapore has over 3000 kilometres of roads. This is roughly the distance to Hong Kong from Singapore.
50. Building developers in Singapore cannot build higher than 280 meters. There are only 3 on the island to have been built this height (OUB Center, UOB Plaza and Republic Plaza).
51. The Singapore government owns almost 80% of its land. A lot of this is used to build apartments known as the Housing Development Board (HDB).
52. HDBs are sold to at discount to Singaporeans making Singapore have the 3rd highest homeownership in the world.
53. Changi Airport is ranked the number 1 airport in the world! It's such an amazing place even Singaporeans are known to go just to hang out there. Jewel is a new extension of the airport filled with shops, restaurants, bars and a waterfall in the ceiling!
54. Marina Bay Sands is the most Instagrammed hotel in the world #nofilter
55. Despite having 2,500 rooms, Marina Bay Sands usually runs at 95-99% occupancy rate, which is pretty impressive! To cater to the demand, the hotel is planning to add a fourth tower with 1000 rooms!
56. Singapore is home to the world's largest fountain. It's located in the heart of the city and cost $6 million (US).
57. The Singapore Wheel is the second largest observation wheel in the world missing first place by 2 meters.
58. Singapore burns all of its trash. The facility built to burn the trash emits almost no toxic smoke and the ash is put in contained man-made lakes.
59. A 99-year long agreement with Malaysia allows Singapore to use 250 million gallons of water per day from the Malaysian Johor River. This agreement has been able to supply Singapore with 60% of its freshwater requirements.
60. Singapore's oldest bridge is still in use. Called the Cavenagh Bridge built-in 1869. There is still a sign next to the bridge stating no horses and cattle can cross.
61. Between 1903-1928 during the British empire, black and white bungalows were built to house expatriated families in tropical climates. While many were destroyed to make way for Singapore's building boom, an estimated 500 remain and are available to rent still to this day.
Want to see all that Singaproe has to offer? Check out our top reccomendations of things to do in Singapore.
Geography Facts about Singapore
62. Including the large landmass that makes up Singapore, there are an additional 63 islands owned by Singapore. Most are uninhabited.
63. Singapore is the second-smallest Asian country after the Maldives and the 20th smallest in the entire world.
64. Singapore is 721.5 square kilometres.
65. Singapore is growing in land size. 25% of the country is reclaimed land. To see just how large the expansion is you should go to the raffles hotel on the beach road and see how long it actually takes you to get to the beach. It's all reclaimed land. Changi Airport before its opening in 1981 would have also been ocean with reclaimed land.
66. The highest point in Singapore is at Bukit Timah Hill standing 164 meters above sea level.
67. At the bottom of Singapore is the southernmost point of continental Asia.
68. Singapore has changed their timezone 6 times since 1905.
How much bigger do you think China is compared to Singapore?
Nature Facts about Singapore
69. Singapore's Bukit Timah Nature Reserve holds more species of trees than all of North America.
70. Singapore is home to the worlds first (and in my opinion best) night zoo.
71. The first man-made waterfall was built in Jurong Bird Park (1971).
72. Singapore is one of the greenest cities in the world (literally). Nearly half the island is made up of lush green gardens, parks and nature reserves.
73. Singapore Botanic Gardens is a UNESCO World Heritage Site.
74. The national flower of Singapore is a Vanda Miss Joaquim an orchid named after an Armenian horticulturist.
75. The worlds largest bat with a wingspan of 1.5 meters is found on a Singaporean island called Pulau Ubin.
76. Singapore is the largest exporter of ornamental fish contributing 25% to the world market.
77. The largest tropical orchid garden in the world is found in Singapore's botanical garden.
78. There used to be tigers in Singapore! The last tiger was killed at the pool room of Raffles hotel in 1902.
79. 7th November is National Tree Planting Day in Singapore. It's a day started by much loved former prime minister Lee Kuan Yew in 1963 who led by example planting a tree every year during his leadership and beyond.
80. The national animal of Singapore is a lion.
81. The oriental pied hornbill is a species of bird thought to have gone extinct but are now seen regularly in mangroves of Pulau Ubin a Singaporean island.
Learn about plants in Chinese.
Singapore World Records
82. The Guinness Book record for the longest human domino chain was set in Singapore in 2000 by 9,234 students (it measured at 4.2 kilometres).
83. The record for the youngest person to pass the GCE '0' Level Chemistry exam was achieved by a Singaporean 7-year-old.
84. The Guinness book record for the biggest game of pass-the-parcel was set in Singapore. It was set in 1998 by 3,918 students removing 2,200 wrappers.
85. Singaporean kids are the smartest in the world in terms of their math-and-science-education.
86. Singapore's National Stadium has the world's largest retractable dome standing at 312 meters in diameter.
87. The record for the most number of people participating in line dancing was set in Singapore in May 2002, set by 11,967 dancers.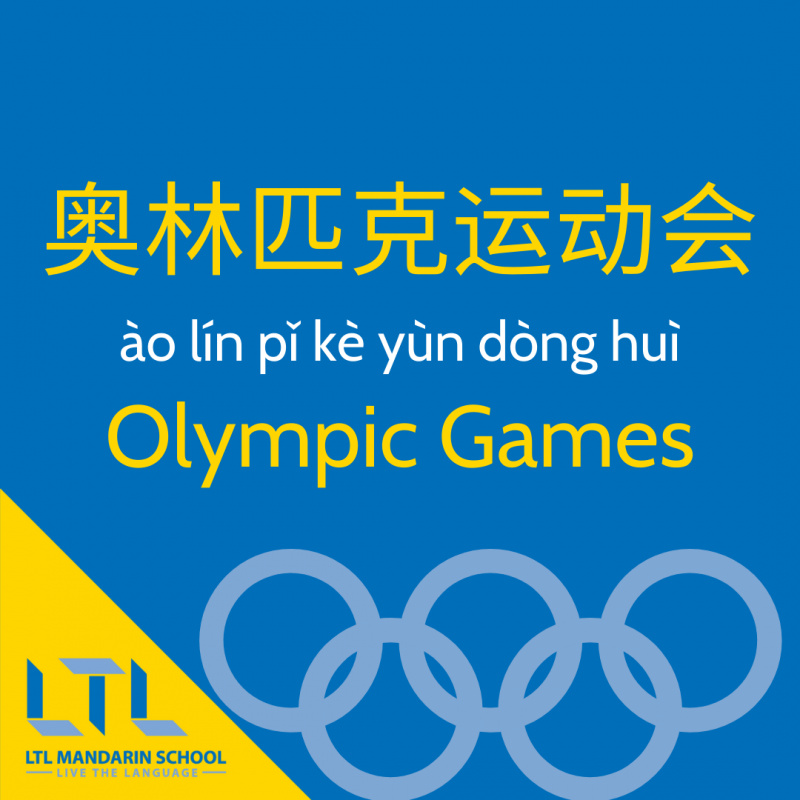 88. The longest human tooth ever extracted was removed from a patient in Singapore, in 2009. It measured 3.2 centimetres in length.
89. Singapore has only one Olympic gold medal. Joseph Schooling took out first place in butterfly swimming in 2016.
90. The lowest minimum temperature ever recorded in Singapore was 19.4°C on 31 January 1934.
Food Facts about Singapore
91. Only 7% of the food consumed in Singapore is produced in Singapore. The remaining 93% has to import from their neighbours.
92. Due to the lack of farming space, Singapore has built farms in China and has a free trade food zone agreement.
93. There are 114 government-run, open-air, food courts called Hawker centres in Singapore. Inside you'll find dozens of food stalls specializing in just a few dishes each. A meal from a hawker stall can range from around $2-$10 (SGD).
94. There are two hawker stalls in Singapore that have been awarded a Michelin Star. These are Hill Street Tai Hwa Pork Noodles and Hawker Chan. Be warned the cheap price for Michelin Star food has to lead to long lines almost every hour of the day. Be prepared for an hour wait for your food!
95. Singapore has the biggest and most expensive Yakult bottles in Southeast Asia.
96. There's a 'Hug Me' Coca-Cola machine in Singapore. Located at the National University of Singapore if you hug the coke machine you get a free coke.
97. Every day, two new restaurants open in Singapore.
History Facts about Singapore
98. During World War II 80,000 British, Indian and Australian troops were captured by the invading Japanese forces. The defeat is considered to be the "worst disaster" in British military history.
99. The British left Singapore to Malaysia in 1963 then through democratic voting it became an independent country in 1965.
100. Lee Kuan Yew was the first prime minister of Singapore. He held the office for three decades and turned Singapore into a first world country in a single generation.
---
Need more fantastic facts in your life? We've got 100 facts about China.
Facts About Singapore – FAQ's
What is the population of Singapore?

Census data from 2017 showed 5.612 million people living in Singapore. 1.5 million of which are expats.
What language is spoken in Singapore?

There are four official languages in Singapore these are Tamil, Malay, English and Mandarin.
Where is Singapore?

Singapore is an Asian city-state that sits at the bottom of Malaysia around 111 KM (70 miles) from the Earths equator.
What country is Singapore in?

Singapore gained independence from Malaysia in 1965. It is both a city and a country.
Is Singapore safe?

Singapore has some of the lowest crime statistics in the entire world.

They're matched with Japan with the lowest homicides rates in the entire world sitting at 0.2%
Want more from LTL?
If you wish to hear more from LTL Mandarin School why not join our mailing list.
We give plenty of handy information on learning Chinese, useful apps to learn the language and everything going on at our LTL schools!
Sign up below and become part of our ever growing community!