Vegetarian in Singapore 🥕 Ultimate Guide to Being Vegan / Vegetarian in Singapore
How to Survive as a Vegetarian in Singapore
If you're about to move to or visit Singapore, you might be wondering, is it easy to be a vegetarian in Singapore?
The answer to that is a resounding YES!
40% of Singaporeans are reported to have an almost entirely plant-based diet and consume meat and animal products 'occasionally'.
If you read our guides on living in Singapore and Singapore on a budget you'll see why being a vegetarian in Singapore is not only easy but makes a lot of financial sense!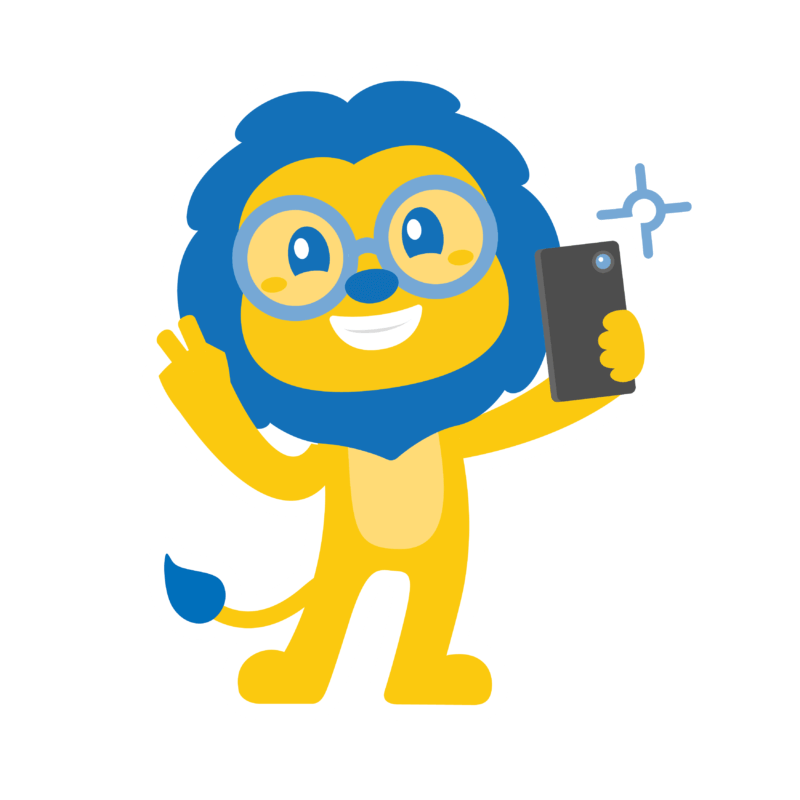 Significant parts of Singapore's population are Indian and Malaysian, many of whom are vegetarian. Additionally, large parts of the Chinese communities are Buddhists who also enjoy vegetarian and vegan diets.
With so many vegetarian, Malaysian, Indian and Chinese citizens, Singapore has earned itself a top position as one of the most vegetarian and vegan-friendly countries globally!
To be a vegan or vegetarian in Singapore is very straight forward and you shouldn't have any troubles acquiring all of the ingredients and meals to keep your lifestyle going.
Here are some tips, tricks and restaurants and cafes to help with being a vegetarian in Singapore.
Vegetarian in Singapore | Tips & Tricks

Vegetarian in Singapore | Cheap, Quality Vegetarian Food in Singapore

Vegetarian in Singapore | Vegetarian Restaurants in Singapore

Vegetarian in Singapore | Vegetarian Cafés in Singapore

Vegetarian in Singapore | FAQ's
Vegetarian in Singapore – Tips & Tricks
So you've just landed in warm and sunny Singapore – what's a vegetarian to do in this new and exotic land? There's no need to start panicking – we're here to help.
TIP #1 Orientate yourself with your local supermarket.
Singapore's two major supermarket chains are FairPrice and Cold Storage. One or both of these supermarkets is where you'll be getting ingredients for your pantries.
For example, beans, grains, tofu, nuts, vegetable stock, oils, canned goods and pasta.
Both FairPrice and Cold Storage come in many different shapes and sizes. For this reason, there might be more options in one supermarket compared to others.
Both supermarkets offer free delivery with orders over a certain amount ($59 @ Cold Storage & $79 @ Fair Price). Therefore, if you're planning to stock up when you first arrive, it might be worth getting the staple ingredients in bulk right away.
TIP #2 Go To Mustafa's in Little India
Mustafa's in Little India is what I imagine supermarkets like Walmart in the USA are like – THIS PLACE IS HUGE and sells (almost) everything!
Mustafas is known for being the most comprehensive and reasonably priced shopping centre in Singapore.
While Mustafa stocks goods like jewellery, electronics, clothes, cosmetics, toiletries, medicine, stationery, furniture, books, and WAY WAY more – One of their most extensive sections is their supermarket.
For the bulk-buying, time and money-saving vegetarian in Singapore. Mustafa's is well worth a visit!
BONUS | Mustafa's is open 24/7! I wouldn't recommend going to Mustafa's between 4 PM – 9 PM as these are prime after work shopping hours. The more obscure the day and time (such as 8 AM Monday), the more leisurely you shopping at Mustafa's will be.
TIP #3 Go To Specialty Vegan/Vegetarian Stores
While the major supermarkets can provide you with regular and convenient foods, they lack the niché products that vegetarians in Singapore might be craving.
For this, you can turn to the specialty vegetarian supermarkets of Singapore:
Ixora Vegetarian
KBL Organic & Vegetarian Supermarket

Yi Shan Vegetarian & Organic Products
TIP #4 Buy Your Fruit And Vegetables at Wet Markets
All over Singapore, there are Hawker centres that sell a variety of delicious meals at affordable prices! Connected to the Hawker centres are wet markets.
The government subsidises wet markets, and fruit and vegetables aren't taxed as heavily as other goods in Singapore.
This makes Wet Markets the perfect location to buy all the fresh produce you'll ever need in Singapore!
Unlike supermarkets, the store owners know their products like the back of their hands.
They relish the opportunity to tell you where their stuff has come from, what's fresh and of high value.
BONUS: if you frequent these wet markets and are friendly with the store owners, you'll be sure to find a bit extra thrown into your shopping.
TIP #5 When you see a product you know and love in a Supermarket, buy double, even triple the amount!
One of the most frustrating things about supermarket shopping is products missing from shelves for weeks or even months.
We're not talking about staple goods like bread and dairy, but rather imports from far away.
Fun Fact about Singapore – Over 90% of their foods are imported!
Most of the fresh produce comes from Malaysia and Indonesia, relatively close countries; however, non-fresh produce shipped from far away sells like hotcakes when they arrive and might not be replenished for some time.
When you see your favourite cereal or gluten-free pasta, buy enough to last you a month or two.
100 Crazy Facts about Singapore You Should Know (2022 Update)
100 Mindblowing facts about Singapore to read about. Broken down into 11 categories, learn about Singapores economy, people, language and more!
TIP #6 Indian Food
If you didn't know already, Indian food is a vegetarian's paradise.
Lucky for you, Indian Singaporeans make up roughly 10% of the countries citizens, and delicious, authentic, vegetarian Indian food is abundant all over the island.
Most Hawker centres have at least one (sometimes more) vegetarian Indian cuisine stall with some of the best curries you've ever had in your life.
TIP #7 Use Delivery Apps
Why search high and low for vegetarian food in Singapore when the food can come to you?
There are 3 main apps for food delivery in Singapore:
GrabFood
Deliveroo
FoodPanda
Each has pretty competitive delivery rates, as well as coupons and deals for off-peak eating if you're okay with a late lunch or early dinner.
Best of all each of these Singapore apps has a 'vegetarian' search allowing you to search all of the vegetarian food in your area.
Cheap and Good Vegetarian Food in Singapore
Hopefully, with the tips and tricks listed above, you should be feeling semi-confident in your ability to be a vegetarian in Singapore.
You might also be wondering what are some of the cheap and good vegetarian food in Singapore?
The good news is, Singapore being the HUGE international trading hub that it is, has attracted people from all over the world to this tiny island.
With them came their culinary skills. Of course, Singapore is smack in the middle of south-east Asia and therefore has some of the great dishes from the region, but there are a few cuisines that have travelled a bit further that are now part of any vegetarian in Singapore's diet.
Here are list of our favourite cheap and good vegetarian food in Singapore (in alphabetical order):
Acai Bowls 🇧🇷
Acai Bowls, if you missed the health craze back in the 2000s are smoothie-like dishes with flash-frozen acai berries and a mix of fruit, granola, nuts and seed.
You'll find a lot of acai bowls available in Singapore but probably none better than at Project-Acai found in 3 locations around Sigapore.
Burritos 🇲🇽
Burritos (if you've been living under a rock) is Mexican and Tex-Mex cuisine that is made with a flour tortilla with ingredients like rice, beans, vegetables, cheese (optional) and condiments like salsa and guacamole.
For vegetarians, it can be a filling and cost-saving food! In Singapore Stuffed & Guzman are the 2 most popular chain restaurants.
Carrot Cake 🇨🇳 (Chai Tow Kway)
Carrot Cake or Chai Tow Kway originated in China's Guangdong Province but is now popular in Indonesia, Singapore, Malaysia, Thailand, Taiwan and Vietnam.
Carrot cake's ingredients are radish cake (steamed rice flour, water, and shredded white daikon), eggs and seasoning all stirfried in a large pan.
Carrot Cake in Singapore is available in black (with molasses sweet sauce) and white (no sauce).
Dosai 🇮🇳
Dosai are thin pancakes or crepes (if you're fancy) that originated from Southern India.
These thin pancakes are savoury and served with a mix of lentils, rice and chutney.
Dosai's taste varies among vendors but is guaranteed to be a healthy and delicious vegetarian meal in Singapore.
Dumplings 🇨🇳
An LTL favourite is a good old fashioned dumpling! So much so we have an entire guide on how to make dumplings.
This classic Chinese dish is very prominent in Singapore and you'll do no better than a freshly made 小笼包 or a local dumpling restaurant.
Godo-Gado 🇮🇩
With Indonesia being a swift 30-minute ferry ride away and thousands of Indonesians calling Singapore home.
It should come as no surprise you'll find plenty of cheap and tasty Indonesian vegetarian foods available, one of those being none other than 'Godo-Gado'.
Gado-gado is an Indonesian salad of raw, slightly boiled, blanched or steamed vegetables and hard-boiled eggs, boiled potato, fried tofu and tempeh, and lontong (rice wrapped in a banana leaf), served with a peanut sauce dressing.

Find out more here
Pad Thai 🇹🇭
Pad Thai, you know it, you love it!
What else needs to be said about this delicious rice noodle, bean sprout, vegetable vegetarians delight!?
There are close to 50,000 Thai nationals living in Singapore who can point you in the right direction of one of the many Thai restaurants and food stalls serving this beloved dish.
Pho 🇻🇳
Yet another south-east Asian classic is the Vietnamese Pho.
So Pho is a popular chain of Vietnamese restaurants you'll find all over Singapore.
Pho is a soup made with rice noodles and herbs (meat optional).
Pizza 🇮🇹
Pizza needs no introduction for being a decent cheap and good vegetarian food in Singapore.
There are genuinely hundreds of restaurants in Singapore, all with vegetarian options.
It's worth noting there is a vegan-friendly pizzeria called Sunny Slices that is worth checking out!
Roti Prata 🇮🇳
Like we've discussed already, there is not only a lot of Indian food in Singapore, but also it's often high-quality, cheap and vegetarian.
One such dish you'll come across a lot of in Singapore is Roti Prata!
Roti Prata is an Indian-influenced flatbread found in South East Asia.
Roti Prata is usually served with dal or other types of curry, but can also be cooked in a range of sweet or savoury variations made with a variety of ingredients such as meat, egg, or cheese.

https://en.wikipedia.org/wiki/Roti_canai
Spring Rolls 🇻🇳
Another Vietnamese dish that needs no introduction is the Ricepaper Spring Roll.
This gem is an absolute vegetarian delight filled with fresh veggies and greens with delicious peanut sauces.
Use one of the delivery apps or find your local Vietnamese on Google and Apple maps.
Salad Bowls 🥗
Okay, so a salad bowl might not sound like an exciting option for cheap and good food in Singapore.
However, the salad bars in Singapore are quite competitive! Meaning quality is up, and the price is down!
An LTL after work favourite is The Daily Cut, a DIY salad bar where you're in control of the size, base, protein, supplements, toppings and dressing of your salad.
All made to order with fresh ingredients before your very eyes.
Think Subway Sandwiches but with salad.
Vegetarian Restaurants in Singapore
By now, you should be confident that your fridge and pantry will be full of vegetarian food in Singapore. However, you might be concerned about your dining out options.
Except for steak and BBQ restaurants (places you're probably NOT going to), 99% of restaurants will be able to cater to a vegetarian diet. So you don't need to worry about causing a fuss when dining out with friends.
If, however, you want an all-vegetarian menu, here are the top vegetarian restaurants in Singapore, according to TripAdvisor.
Afterglow 🥑
Location: 24 Keong Saik Road📍 Chinatown

Best Sellers: Afterglow Kimchi Avocado Rolls, Lentil Flaxseed Nuggets & Teriyaki 'Meat'ball Tacos

About After Glow: We provide Pure Food Solutions that are fully Plant-Based.
Ananda Bhavan 🇮🇳
Location: 95 Syed Alwi Road📍 Little India

Best Sellers: South Indian Thali, Kalyana Sappadu & Uttappam

About Ananda: Sri Ananda Bhavan is an Authentic South Indian Restaurant. We serve you purely vegetarian food and give you the true flavours of South Indian home cooked food.
Annalakshmi 🇮🇳
Location: 20 Havelock Road📍 Singapore River

Best Sellers: Kaveri (South Meal), Khumb (Mushroom) Pepper Fry & Bindhi Masala

About Annalakshmi: Food in Annalakshmi ranges from North Indian cuisine, featuring fluffy and fragrant basmati rice and pillowy soft breads, to South Indian cuisine, with hearty and sumptuous sambars and crispy dosas.

We believe that wholesome and authentic Indian vegetarian food prepared with love, when consumed, can be healing for the body and soul.
Daehwa 🇰🇷
Location: 9 Raffles Boulevard Millenia Walk📍 Promenade

Best Sellers: Mandu Jeongol 만두전골, Kimchi Stew 김치찌개 & Jjamppong 짬뽕

About Daehwa: Daehwa is a social enterprise and a sister restaurant of The Boneless Kitchen. We love and support the idea of sustainability which is an essential endeavour. We value the harmony in sustaining our quest of making quality, accessible food, while contributing to our community and the environment.

We want to create a market for plant-based diets with environmentally beneficial ingredients and to make our restaurant and food a part of the climate solution.
Elemen 🍎
Location: Several Locations

Best Sellers: Churros Fruit Rojak, Wild Mushroom Cream Soup With Truffle Oil & Blue Flower Tofu W Black Truffle Wild Rice

About Elemen: Elemen is a dining concept focused on a modern interpretation of natural and meatless cuisine.

It is dedicated to fostering the well-being of our customers through our wholesome meatless recipes and use of natural ingredients.
Genesis Vegan 🥙
Location: 2 Havelock Road Floor📍 Singapore River

Best Sellers: Brazil nut cilantro pasta, Bibimbap & Almond noodles

About Genesis Vegan Restaurant: At Genesis, we advocate a wholesome lifestyle where we are committed to providing you with the healthiest options of food available in the market.

Our ingredients are carefully selected for their rich nutrient values and we boast delicious and flavourful vegan dishes prepared by our team of dedicated cooks.
Gokul Vegetarian 🇮🇳
Location: 19 Upper Dickson Road📍 Little India

Best Sellers: Sambal Goreng, Gokul Special Hokkien Mee & Masala Dosa

About Gokul Vegetarian: Gokul is the very best in North, South Indian and Asian vegetarian food.

Also, we provide catering services that have a wide variety of excellent food for your guests within the shortest period time. We do multiple R&D to ensure that the food meets our stringent standards and you enjoy the finest recipies with an impressive decor up that will wow your guests.
Green Common 🌱
Location: 1 HarbourFront Walk📍 Vivo City

Best Sellers: Meatless Meatballs, Papaya and Mango Unlimeat Salad & Omni Kimchi Fried Rice

About Green Common: Green Common is a one-stop plant-based eatery, marketplace and product innovation platform.

Its mission is to empower everyone to live healthily and sustainably by creating a revolutionary lifestyle and food platform that features the world's most pioneering and trend-setting food tech innovations.
Green Dot 🍄
Location: 60 Paya Lebar Road📍 Geylang

Best Sellers: Braised Lion Mane Mushroom with Signature Rendang Sauce, Braised QQ Tofu with Whimeji Mushroom & Black Fungus, Stir Fry Cereal Battered Konnyaku with Curry Leaves & Chilli Padi

Green Dot Motto: We are here to make it easy for people to take that first step to go meat-free!
Herbivore 🇯🇵
Location: 190 Middle Rd📍 Little India

Best Sellers: Zaru Soba, Ramen & Tsukemono

Herbivore Motto: Herbivore serves pure vegetarian cuisine prepared in Japanese and Western styles. Our menu is specially crafted to offer a wide variety of choices using the finest and fresh natural as well as organic ingredients.
Kailash Parbat 🇮🇳
Location: Several Locations

Best Sellers: Tandoor Platter, Sindhi Jo Swad, Samosa Ragda

About Kailash: Kailash Parbat aims to retain its heritage of serving scrumptious food delights to people of all age, religion and communities.

Keeping no disparity, the brand believes in serving incomparable cuisines to satiate your taste buds. The idea is to bring all food varieties under one roof and that too at affordable rates. Kailash Parbat adheres to its motto of "served with a smile" and loves to be preferred as a one-stop solution for food delights, outdoor catering and banquets.
Joie by Dozo 🇹🇼
Location: 181 Orchard Road

Best Sellers: Lime Tofu emulsion, Wild Rice with Eggplant Terrine & Truffle Risotto

About Joie by Dozo: Located on the rooftop garden of Orchard Central, Joie (pronounced 'joy') by Dozo Restaurant, presents a refreshing concept that specialises in modern meatless cuisine.

Influenced by the new wave dining trend in Europe and Taiwan that focuses on uplifting and innovative natural fare prepared with the freshest vegetables, fruits and herbs, the owner of Joie, Mr Huang Yen Kun looks to conjure the same fervour in Singapore.
Komala Vilas 🇮🇳
Location: 78 Serangoon Road📍 Little India

Best Sellers: Bhattura, Poori & Onion Rawa Dosai

About Komala Vilas: Having opened its doors in 1947, Komala Vilas, one of Singapore's oldest Indian Vegetarian Restaurants, has become a household name.

Komala Vilas, along with its neighbouring sweet shop selling traditional Indian sweets and snacks, is one of the biggest mainstays of Little India.
LingZhi 🇨🇳
Location: 541 Orchard Road

Best Sellers: 便当 Bento A, 甘香茄子 Stir-fried Eggplant with 'Gan Xiang' Sauce, 炸酱面 'Zha Jiang' Noodles

About LingZhi: Gone are the primitive, conservative styles of preparing vegetarian dishes with gluten, mock meats, artificial colouring, and additives. In its place, is a range of dishes filled with wholesome goodness, prepared from the finest, freshest natural, as well as organic ingredients.
Lotus Vegetarian 🇨🇳
Location: 103 Irrawaddy Rd📍 Novena

Best Sellers: Signature Laksa 招牌叻沙, Veg Mutton Curry Briyani Premium Bento Set 咖哩素羊肉黃姜飯豪華便當 & Steamed Beancurd Rolls 清蒸腐皮卷

About Lotus: At Lotus Vegetarian, meat-free dishes have been injected with a new meaning. The journey to creating the finest cuisines begins with the meticulous step of sourcing for natural, fresh ingredients and churning homemade sauces.
Loving Hut 🥢
Location: 229 Joo Chiat Road📍 Katong

Best Sellers: Vegan Peking Duck Wrap, Handmade Bean Curd Roll & Banana Leaf Nasi Campur

About Loving Hut: Outpost of a vegan counter-serve chain with Asian-accented menus that vary by location.
Miaoyi 🇨🇳
Location: 101 Upper Cross Street 📍 Singapore River

Best Sellers: Zhu Sheng with Broccoli, Glorious Mock Fish Fillet In Float & Fragrant Noodle Delights

About Miaoyi: Miaoyi is a long established traditional Chinese vegetarian restaurant. With more than 30 years of culinary experience, our chefs have never failed to captivate many with the delectable range of traditional and healthy vegetarian cuisine.

We will never compromise on the quality of food, and have only been using the finest spices and ingredients. All our dishes are freshly prepared to ensure the highest standards of vegetarian food is served. It is due to our passion and values that has made Miao Yi one of the oldest standing vegetarian restaurants in Singapore.
Original Sin 🌀
Location: Blk 43 Jln Merah Saga 📍 Holland Village

Best Sellers: Roasted Vegetable Quinoa Salad, Tandoori Skewer & Vegan Bolognese

About Original Sin: First Mediterranean Restaurant in Singapore – Named after the famous fresco in the Sistine Chapel, Original Sin represents passion, creativity and skill showcased throughout it's dishes.

The setting and décor of Original Sin evokes a very warm and familiar feeling. Guests can dine alfresco under the stars where beautiful mosaic tables add to the rustic feel or in the candlelit interior, where glass murals and delicate ornaments establish a romantic and cozy setting.
MTR Singapore 🇮🇳
Location: 440 Serangoon Road📍 Little India

Best Sellers: Pudi Masala Dosa, Ragi Onion Uthapam & Bisibele Bjath

About MTR: Mavalli Tiffin Rooms, popularly known as MTR in India was started in 1924 in Bangalore. It is one of the leading heritage restaurants, popularly known for South-Indian vegetarian food across the world.

At MTR Singapore we strive to combine heritage South-Indian vegetarian food with the fine dining experience for Singapore.
nomVnom 🍴
Location: 6 Eu Tong Sen Street📍 Clark Quay

Best Sellers: Classic Soy Burger, Truffled Mushroom Pasta & Shacha Lion's Mane Undon

About NomVnom: nomVnom strives to provide mouth-watering modern vegan fast food like burgers, pizzas, pastas, udon and rice dishes that are innovative and appealing to both vegans and non-vegans alike.

In the grand scheme of things, our goal is to play our part in the sustainability movement and help Mother Earth and the animals, by keeping the world spinning through promoting plant-based fast food.
Pano Kato 🇬🇷
Location: 163 Tanglin Road📍 Tanglin

Best Sellers: Mixed Vegan Platter, Vegan Sausages & Tartufata (pizza)

About Pano Kato: What started as a playful game of words between
Anne-Jean and Panagiotis, the owners of House of AnLi, resulted in the name of their new culinary adventure: PANO KATO.

Pano Kato means in Greek, Panagiotis's mother tongue, upstairs-downstairs. Thus referring to House of AnLi's store & bistro upstairs and Pano Kato downstairs in Tanglin Mall.
Poison Ivy Bistro 🌽
Location: 100 Neo Tiew Road📍 Bollywood Veggies

Best Sellers: Brown Butter Farm Mushrooms, Seasonal Farm Veggies & Farm Tempura

About Poison Ivy Bistro: Poison Ivy bistro takes farm-to-table food back down to earth with its wholesome and hearty cooking style and cheap and cheerful prices.

We also use our fresh produce for value-added farm products such as banana bread, tapioca and sweet potato chips, sambal and kaya!
Real Food 🥖
Location: Several Locations

Best Sellers: Mushroom and Turmeric 'Risotto', Tom Yum Vermicelli & Beet Millet (Burger)

About Real Food: Real Food is self-run by a team of passionate and stubborn individuals who believe that we are what we eat.

We are a vegetarian restaurant that serves food with "No processed ingredients, No Artificial Preservatives and No Trans-fat".
Sufood 🌱
Location: 252 North Bridge Road📍 Kampong Glam

Best Sellers: 5-Grain Rice with Black Truffle & Mushrooms, Chickpea Rice Burger with Fries & Lion's Mane Mushroom with Black Pepper Sauce

About Sufood: Fuel your body and mind with nutritious food. Your daily nutrition forms your foundation. Nourish yourself with the benefits of a nutrient-dense diet and no artificial flavourings or additives.
Teng Bespoke 🇯🇵
Location: 91 Bencoolen Steet📍 Rochor

Best Sellers: Stir Fried Beansprout Set, Stir Fried Thin Noodles & Japanese Seaweed Fried Rice

About Teng Bespoke: Bespoke is not your ordinary Japanese restaurant. It does not pride itself of a posh address in town but it certainly does not lack the ambience of a modern Japanese Zen Style interior.

The cozy setting of tranquility is inviting and immediately gravitate your desire for a satisfying gastronomical dining experience.

Nowhere would you find such pinnacle of peace where the mind finds rest while the being samples the exquisite creation of Japanese vegetarian gourmet meals.
The Boneless Kitchen 🇰🇷
Location: 1 Irving Plaza📍 Irving

Best Sellers: Soondubu Jjigae 순두부찌개, Kimchi Jeongol (hotpot) 김치전골 & Doenjang Jjigae 된장찌개

About the Boneless Kitchen: The Boneless Kitchen is a social enterprise that offers an exciting plant-based dining experience inspired by the Korean cuisine since 2014.

The vegetarian fare definitely has come a long, long way. We endeavour to tread lightly on the planet and be conscious of our environmental responsibilities, not forgetting social responsibilities too.

There is a wealth of traditional recipes in all cultures which do not rely on animal products.
The Goodburger 🍔
Location: 587 Bukit Timah Road📍 Coronation Shopping Plaza

Best Sellers: The Mahalo Burger, The Classic & One Night in Bangkok

About The Goodburger: Singapore's hottest food truck serving amazing plant-based burgers that tastes like the real thing, only a lot kinder and better for the planet.

We love burgers, but we love animals and our planet even more!
That's why we started the Goodburger – To serve delicious plant-based burgers that tastes as good as the real thing… Only a lot kinder and better for the planet. Our mission is to drive change for a sustainable future, one burger at a time!
The Kind Bowl 🇻🇳
Location: 71 Killiney Road📍 River Valley

Best Sellers: The Kind Pho, Crazy Baguette A.K.A Bánh Mì, Royal Spicy (soup)

About The Kind Bowl: Motto: The Kind Bowl was born in line with the current global effort to 'Go Green' and the greater awareness of the health benefits "Let food be thy medicine".

We source sustainable ingredients to create a modern, convenient, affordable yet ethical menu. We as individuals believe that everyone can make an impact and make the world a better place by switching to even just 1 plant-based meal a month.
VeganBurg 🍔
Location: 44 Jalan Eunos📍 Kembangan

Best Sellers: Seasonal Special, Avocado Beetroot & Creamy Mushrooms

About VeganBurg: We're committed to making the most amazing burgers. We break the stereotype of burgers and push the envelope on what a burger could look, feel and taste like.
Whole Earth 🇲🇾🇮🇩🇹🇭
Location: 76 Peck Seah Street📍 Tanjong Pagar

Best Sellers: Handmade Yam Treasure Ring, Penang Rendang & Sambal Eggplant

About Whole Earth: If plant-based ingredients could be creatively put together to achieve great taste, more people around the world would be happy to embrace quality plant-based food in their everyday lives.
15 Tips for Singapore on a Budget (2022)
Singapore on a Budget – A Simple Guide Want to do Singapore on a budget? No matter how much cash you have to burn, the prices of goods and service can put a dent in your wallet. According to the…
Vegetarian Cafés in Singapore
If you're a vegetarian in Singapore and enjoy a Sunday brunch and decent coffee, then we have some wonderful news for you.
There are hundreds of vegetarian cafes in Singapore for you to explore!
As we've discussed already, with so many vegetarians in Singapore, every restaurant and cafe has good vegetarian options. However here are six of our favourite vegetarian-only cafes in Singapore:
Little Farms Cafe
Little Farms is a chain of markets in Singapore selling all-natural and organic produce, meats, seafood and dairy.
Attached to Little Farms Markets are a Little Farms Cafe which sells a wide variety of vegetarian-friendly options.
Nature Cafe
Nature Café is a trendy cafe that serves high-quality vegetarian cuisine.
Nature Cafe was ranked in the top 3 vegan restaurants in Singapore in 2018.
Their motto is to serve 'delicious, health-conscious, high quality vegetarian and Asian cuisine' curated by 'skilled industry service professionals'.
Project Açaí
Project Açaí is a chain of cafes in Singapore dedicated to Acai based foods.
All their food options are dairy-free, vegetarian, vegan-friendly and gluten-free.
In addition to their delicious and varied menu of Açaí products they also make a mean coffee (with oat milk) and avocado on toast.
SunnyChoice Cafe
SunnyChoice Cafe is a chain of cafes that serve vegetarian and vegan-friendly options.
'We believe in living healthily and the need to choose, use and eat right. We help provide this experience by sourcing the region for healthier, better quality and natural ingredients, bringing the natural goodness for you to enjoy.'
You'll also find a variety of vegan-friendly products such as oils, nuts and grains, noodles snacks and more available for purchase in their stores and online.
Tea Villa Cafe
Tea Villa Cafe serves a variety of delicious vegetarian cuisines inspired by the east and the west.
They also serve an impressive range of premium teas from black, green, herbal and more.
They're located in the Katong area of Singapore.
The Living Café
The Living Café has been around since 2011 and its motto is to always be 'at the forefront of raw and plant-based cuisine'.
Additionally, they don't use dairy, red meat, refined sugar, preservatives, artificial additives or refined oils in any of their meals.
They have an impressive variety of foods from Maca bowls, waffles, tapas, rice bowls, noodles, salads and more.
See the Living Café Full Menu.
Want more info that will help you be vegetarian? Also check out these…
Veggie in Singapore // FAQ's
Can a vegetarian survive in Singapore?

YES!

Singapore is possibly one of the most agreeable cities a vegetarian / vegan can find themselves in.

With such a large populace having plant-based diets, most restaurants and cafes cater to vegetarian diets.

Additionally, there are dozens of vegan-friendly cafes and supermarkets.
What types of meals do Singaporian vegetarians eat?

Singaporean's language, culture, and food descended from China, Malaysia, and Southern India (Tamil).

These diverse backgrounds make being a vegetarian in Singapore excellent as each has plentiful vegetarian options.

Additionally, there are over 1.6 million ex-pats from all over the globe, and with them came many imports of food, restaurants and cafes to serve their palettes.
Where can vegetarians buy food in Singapore?

There are dozens of vegetarian-vegan specialty stores in Singapore.

Additionally, hundreds of wet markets serving fresh produce to their local communities across Singapore.
How many vegetarians are in Singapore?

40% of Singapore's 1.6 million residents are reported to have an almost entirely plant-based diet and consume meat and animal products 'occasionally'.
Want more from LTL?
If you wish to hear more from LTL Mandarin School why not join our mailing list.
We give plenty of handy information on learning Chinese, useful apps to learn the language and everything going on at our LTL schools!
Sign up below and become part of our ever-growing community!