A Complete Guide to One Week in Singapore
What would you do with one week in Singapore? Need some travel inspiration? We have created the perfect itinerary for one week in Singapore.
Welcome to the LTL guide to spending one week in Singapore.
We've covered similar topics such as:
Now we're bringing you a comprehensive guide to spending one week in Singapore.
With this guide, you'll be able to maximise your time spent over one week in Singapore by dividing and conquering the island one section at a time.
Of course, if you're in Singapore for less than one week. You can still use this guide as we'll be putting the biggest, heavy-hitting items up first if you're only spending a few days in Singapore.
First, let's talk about location, location, location!
If you weren't aware of this already, Singapore has one of the best public transport systems in the entire world.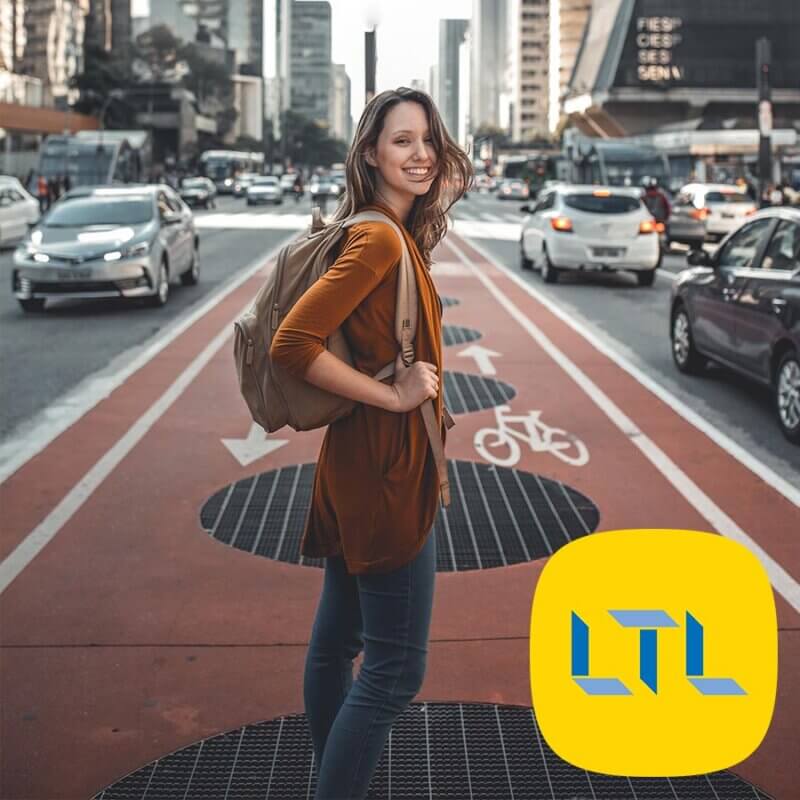 They do this to try and incentivise Singaporeans NOT to buy cars (which are heavily taxed by the way).
For getting around, you should consider using the Singapore metro, as much as possible. We have a comprehensive guide to help you out.
While buses and trains are fast, clean and come regularly, you'll still need to consider:
How close your hotel is to a train station
What station gives you the best access to the island
Here is our recommendation for the best train station to get a hotel close to:
Dhoby Ghaut
If you look at all the stations in Singapore, you'll notice Dhoby Ghaut gets you right in the middle of the action!

You'll be in walking distance of some of Singapore's most significant attractions like Orchard Road, Fort Canning, the National Museum, Singapore River, Clark Quay, Little India, the Flyer and much much more!
The second benefit to being close to Dhoby Ghaut station is you'll be on the red, yellow and purple train line! This triple threat will have you on your way to wherever you're going in no time.
Are you wondering what hotel to stay in?
Type 'hotels near Dhoby Ghaut' into Google and click 'maps' you'll see all your options, with prices and proximity to the station.
From here you'll be able to view availability, pictures, ratings and more!
Pro Tip: Singapore is in the tropics meaning the average day is between 25 (77°F) and 31 (88°F) meaning you'll need to be drinking a lot of water throughout the day.
Between 1 and 3 p.m., Singapore is a hot mess, but don't worry, we have planned your week accordingly.
1 Day in Singapore
Rise and shine! Day 1 in Singapore and we're going to start with a bang. No need for buses or trains this morning, let's hit the pavement and walk to Fort Canning Park!
Here's the plan for one day in Singapore:
Fort Canning
Marina Bay
Gardens by the Bay
Orchard Road
If you're interested in Singapore History, the hill on Fort Canning is where it all started! The kings of ancient Singapore would have had their kingdoms centred around this location AND most likely were laid to rest here.
Later the hill would still hold significant importance, as soon after, Singapore became a British colony and the hill housed residents and governors of Singapore.
In more recent history Fort Canning was home to a British Army during WWII. You can even visit the underground bunker known as The Battle Box.
When finished with Fort Canning, you'll want to make your way to the Singapore River.
Singapore River is connected to Marina Bay, but don't get ahead of yourself! It's worth walking down the river and finding one of the many excellent cafes for a pit stop.
Next stop Marina Bay! Home to the infamous Marina Bay Hotel with its infinity pool. Unfortunately, this pool is only accessible to hotel guests, but you can still go to their observation deck and view your mornings walk!
Depending on your timing you might want to either start at Raffles Place (train station) and walk around the Bay to get a great view of the hotel or if it's getting too hot in the day go directly to the Bayfront Station.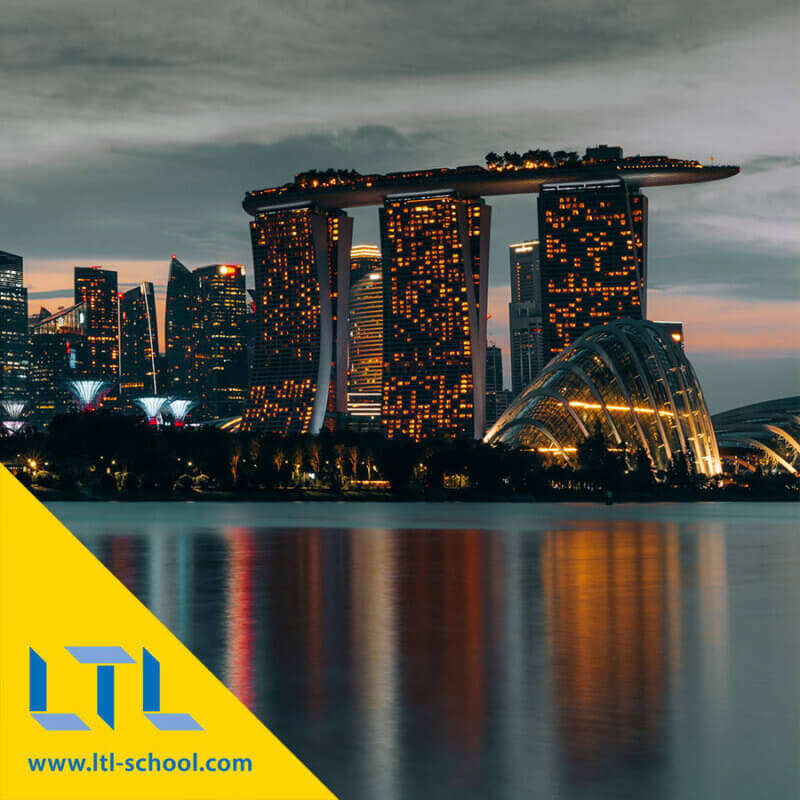 After escaping the Singapore heat in the Marina Bay Shopping Centre, it's worth checking out the Gardens by the Bay Supertree Grove. The Grove is accessible by bridge from the hotel itself.
There are many more attractions to see here, but it's worth allocating another day to see all of these (covered on day 4).
You must be exhausted! I am just writing about all this. However, you're not going anywhere if you have only one day in Singapore!
Grab a taxi and ask them to take you to the 'Hilton Hotel opposite the Royal Thai Embassy'.
From here you have a 30-minute walk back to where you started at Dhoby Ghaut. Along the way, you'll be walking down the one and only Orchard Road Singapore.
Orchard Road is the heart of Singapore's luxury shopping and an absolute must for completing your first/only day in Singapore.

One Week in Singapore – Day 2
If Marina Bay and Orchard Road are an absolute must-do with one day in Singapore, Sentosa Island (Sentosa) is a close second.
Sentosa is an island connected to Singapore accessible by SkyTrain, foot, car and cable car. The island was used primarily as a military outpost throughout history before being transformed into one of Singapore's biggest attractions.
Those attractions include:
| | | |
| --- | --- | --- |
| Universal Studios | Head Rock VR | Skyride |
| Casino | Sentosa Beaches | Segway Eco Adventure |
| Adventure Cove Waterpark | Watch free movies by the beach | Sports Activities at Ola Beach Club |
| SEA Aquarium | Skydiving at iFly | Bungee Jumping |
| Trick Eye Museum | Surfing at Wave House | Nestopia Playground |
Of course, check out all of these options to create an incredible two days in Singapore experience. However, if you want our recommendation, you have two options:
A full day at Universal Studios.
A half-day at Adventure Cove Waterpark and the other half split between the SEA Aquarium and Trick Eye Museum. Be sure to throw in a Din Tai Fung lunch in there somewhere.
Finally, if you've got the energy, there's no better way to end a day at Sentosa than at one of the many beachside restaurants and watch the sun go down.
3 days in Singapore
Buddha Tooth
Thian Hock
Common Man Coffee
Telok Ayer Market
Raffles Hotel
Night zoo
Day 3 in your one week of Singapore! Time to tick off more of the big-ticket items while seeing some hidden gems along the way.
Today you should start your morning at Chinatown station on the purple line. From here you can get lost in this incredible part of town.
After exploring the streets, make your way to The Buddha Tooth Relic Temple and Museum.
You can't miss it because it's a gigantic red building with Chinese Tang dynasty architecture.
Need some caffeine?
Make your way toward the Thian Hock Keng Temple. These streets are an enjoyable part of town to walk at a leisurely pace plus near the edge of Chinatown is my favourite cafe, Common Man.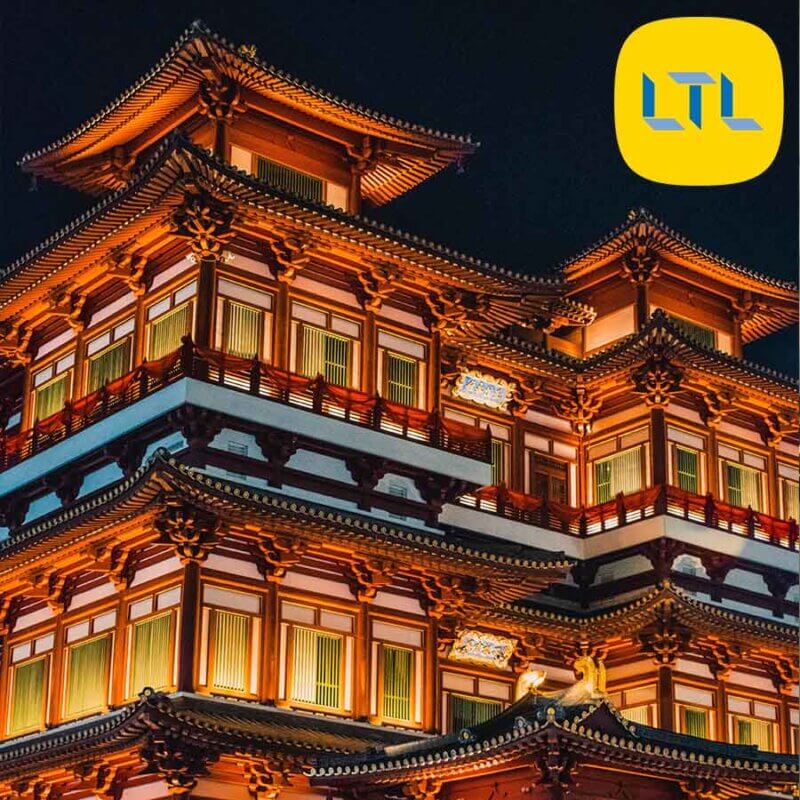 Stop and recharge here, there's a good chance I'll be there!
Next, I hope you've built up an appetite for an early lunch! The reason being if you want to enjoy an excellent Singaporean meal head to Telok Ayer Market (Lau Pa Sat) located four blocks away.
Lau Pa Sat is a historic building located in the middle of downtown Singapore.
It was once a fish market in colonial Singapore. Today it is an open food centre serving the very best of Singaporean cuisine at very affordable prices.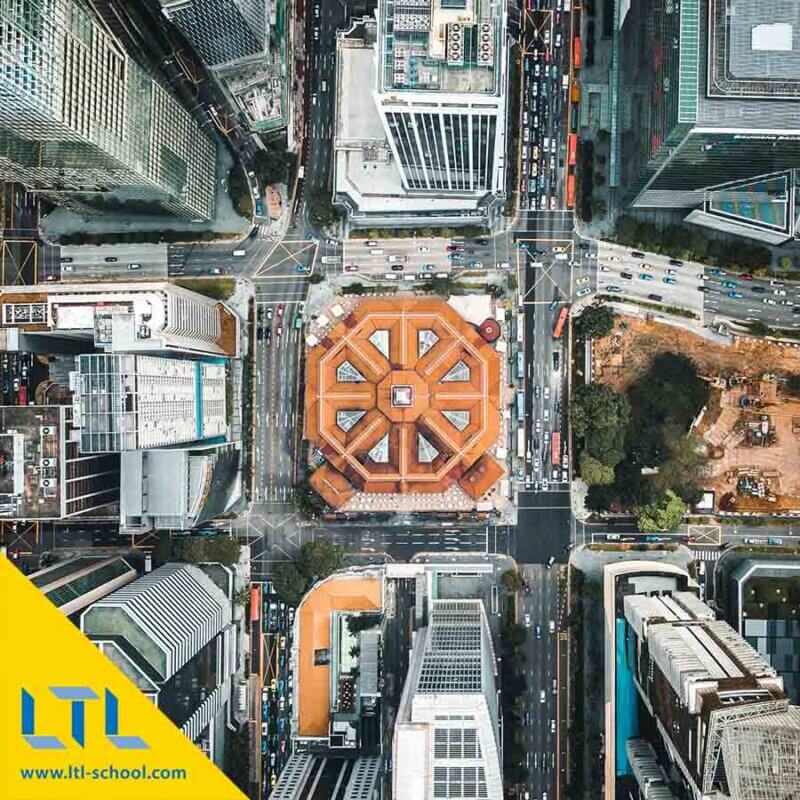 On the way, you'll be passing through the business district of Singapore. The modern architecture is something to marvel at, but don't dawdle too long!
Every business person in a 1-mile radius is about to join you for lunch in that market!
Next up Raffles Hotel, this place is of immense historical significance to Singapore's origins. You can read more about Sir Thomas Stamford Bingley Raffles on our Singapore History Blog.
Or better yet, make your way to his hotel.
Depending on the weather and your energy levels you can either make your way by train from Raffles Place Station (red line) OR start walking towards to Merlion at Marina bay and don't stop until you hit Bras Beach Road.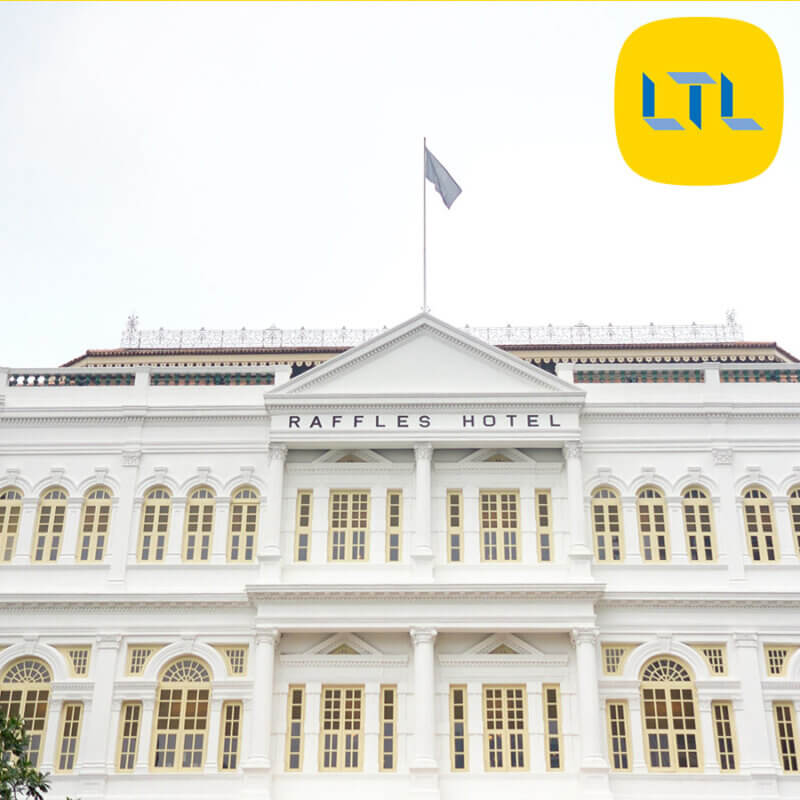 Once you're at the Raffles hotel, be sure to walk around and explore this incredible place.
Last stop will be the Long Bar, where you can try Singapore's most famous alcoholic drink, the Singapore Sling.
Finally, a great way to end your third day in Singapore is by checking out the Singapore Night Safari.
The Night Safari is the world's first nocturnal zoo!
Not to be mistaken with Singapore zoo, which is next door, the night safari opens at 7pm and allows you to explore 35 hectares of the rainforest with over 100 nocturnal species.

One Week in Singapore – Day 4
Gardens by the Bay
Singapore Flyer
Little India
You might have gotten a taste of Gardens by the Bay on day one in Singapore when you crossed the bridge from Marina Bay Sands Hotel to see the Supertree Grove.
That was just one of the many great things to see at Marina Bay!
Today we recommend either walking or catching the train to City Hall, check out the beautiful St. Andrews Church along the way.
Next, make your way through the War Memorial Park towards the Singapore Flyer.
This park is dedicated to the civilians who died in Singapore during World War II.
World War II was a trying time for all Singaporeans at the time, and the people and government have an incredible attitude of to 'forgive but not forget'.
If you're not afraid of heights and have a free 30 minutes, jump on the Singapore Flyer and get a 360 view of the city and Marina Bay.
The Flyer is 165 meters and was the tallest Ferris wheel in the world until the High Roller in Vegas took over by 2.6 meters in 2014.
Next, head towards Gardens by the Bay by crossing the Helix Bridge. You can't miss it!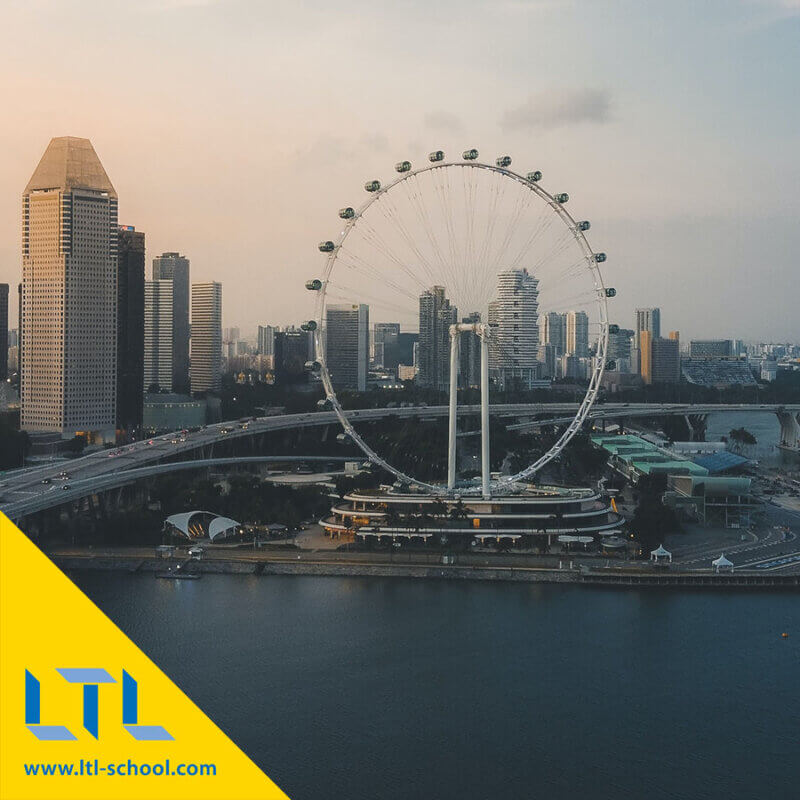 The bridge is inspired and designed like the form of the curved DNA structure. Plus it's right next to the Marina Bay Sands hotel.
From here you can enter the gardens quite easily if you get lucky you might see some wild otters crossing the footpath near the entrance.
As you walk along the Bay in the gardens, you'll pass the remaining big-ticket items in the area:
Flower Dome
Cloud Forest
It's definitely worth exploring more of the gardens while you're there.
There are plenty of restaurants and a food court to escape the heat while here.
Make you way back to the Marina Bay Hotel, from here, it's four stops on the blue line, and you'll find yourself in the middle of Little India!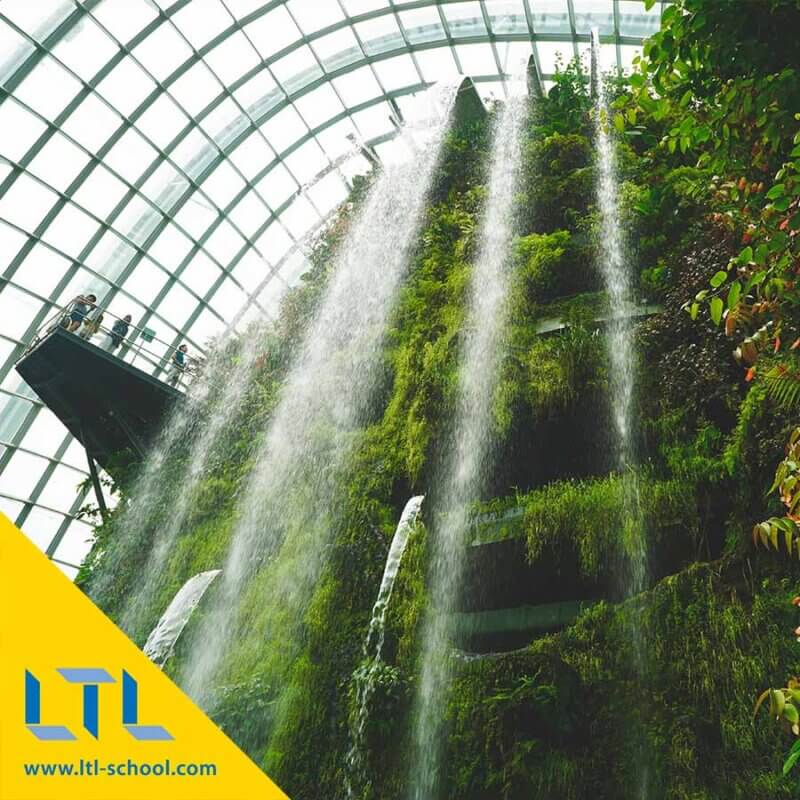 As you might have discovered already in our Singapore language blog, around 9% of Singaporeans have an Indian background.
Little India is a beautiful part of town to sightsee, shop and eat!
One of my favourite things to do in Little India is to explore the Mustafa Centre, which is hundreds of shops rolled into one, full of discounted products.
When I can't possibly fit anything else in my bag, I'll head to the Banana Leaf Apolo. The Banana Leaf Apolo has been serving delicious Indian food on banana leaves in Singapore since 1974!

5 Days in Singapore
Day 5 on your one week in Singapore and you've seen most of the must-see things in Singapore, BUT wait, there's more!
History buff or not, the Changi War Museum (Changi) is a moving place to visit and learn about Singapore's history during the Japanese occupation.
WWII was a harsh and trying time for Singapore which they wish not to forget.
You'll receive no better history lesson on WWII for Singapore than at the Changi War Museum.
Changi is located on the far east end of the island so prepare for a relatively long commute on the way there.
Since you're on this side of the island, some more options to fill up the rest of your day over there are to visit:
Wild Wild Wet
Pasir Ris Beach
In case you missed your opportunity at Sentosa's Adventure Cove Waterpark, Wild Wild Wet its little brother. It might be smaller, but it will make up for it with shorter lines than Sentosa.
Alternatively, if you're not seeking thrills and spills, Pasir Ris Beach is right around the corner connected to a beautiful park.
One Week in Singapore – Day 6
Today is your last full day in Singapore, assuming you've booked a 1-week trip. Here's what's on the agenda:
Botanical Gardens
Bugis Markets
Sim Lim Square
Kwan Im Thong Hood Cho Temple
A 30-minute ride on the red and blue line from Dhoby Ghaut will have you at the Singapore Botanic Gardens.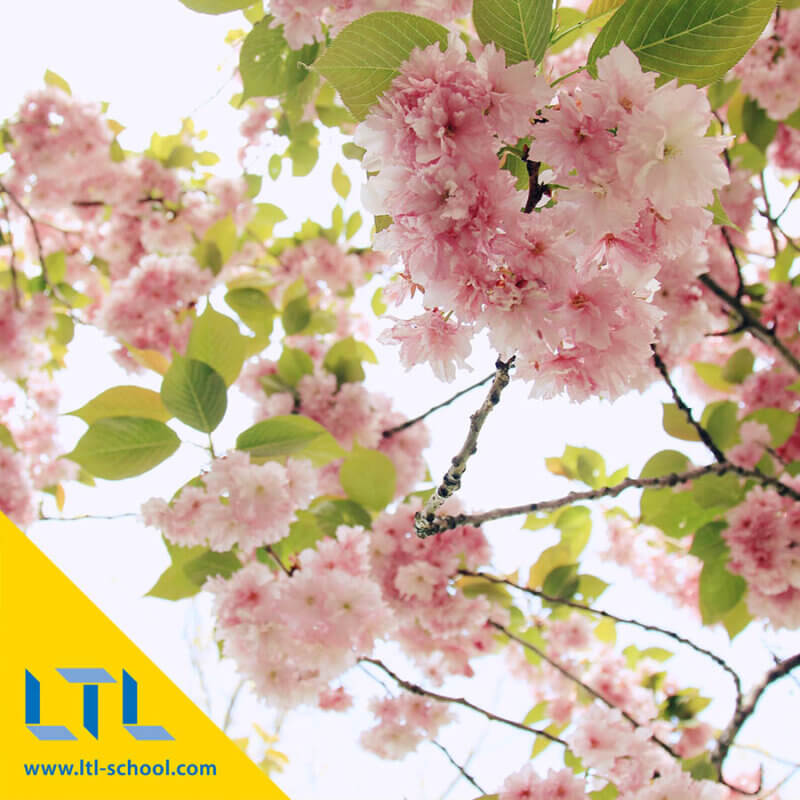 Alternatively, you could walk a little over 3k down Orchard Road and beyond. However, there is plenty of walking to be done once you arrive at this spectacular 82-hectare garden.
Singapore's Botanical Gardens is a 161-year-old tropical garden, a UNESCO World Heritage Site and is ranked Asia's top park attraction.
Things should be heading up (literally) after a few hours of walking the gardens.
So now would be an excellent time to get back on the train to your next destination.
A quick five stops away on the blue line will get you to Bugis Station, which is across from the Bugis Street markets.
In and around Bugis Street is some of the best shopping in all of Singapore. You can get lost in their vast markets, get fresh juice, buy some new clothes and even get a tattoo!
Afterwards, be sure to explore the neighbourhood further!
There are loads of malls including Sim Lim Square, Singapore's most significant IT marketplace and Kwan Im Thong Hood Cho Temple, a traditional Chinese temple dating back to 1884!

7 Days in Singapore
Today's the day! How did that week fly by so quickly?
If you're wondering what to do on your last day in Singapore, we have left a literal jewel.
Jewel Changi Airport is also referred to as just Jewel or Jewel Changi. This whopping $1.7 Billion (Singapore Dollars) facility is attached to Changi Airport but is accessible without a plane ticket. A lot of Singaporeans go here for shopping and dining.
Jewel is a nature-themed entertainment and retail complex with the largest indoor waterfall in the world.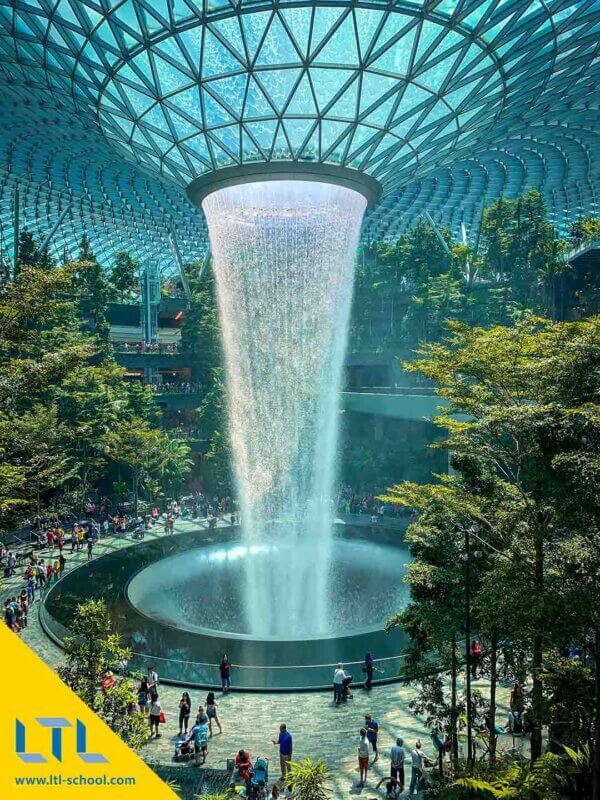 There are 300 businesses inside such as restaurants, cafe's, bars, shops and attractions for kids. No matter the timing of your flight, we would recommend allocating enough time to get a day's worth of Jewel attractions.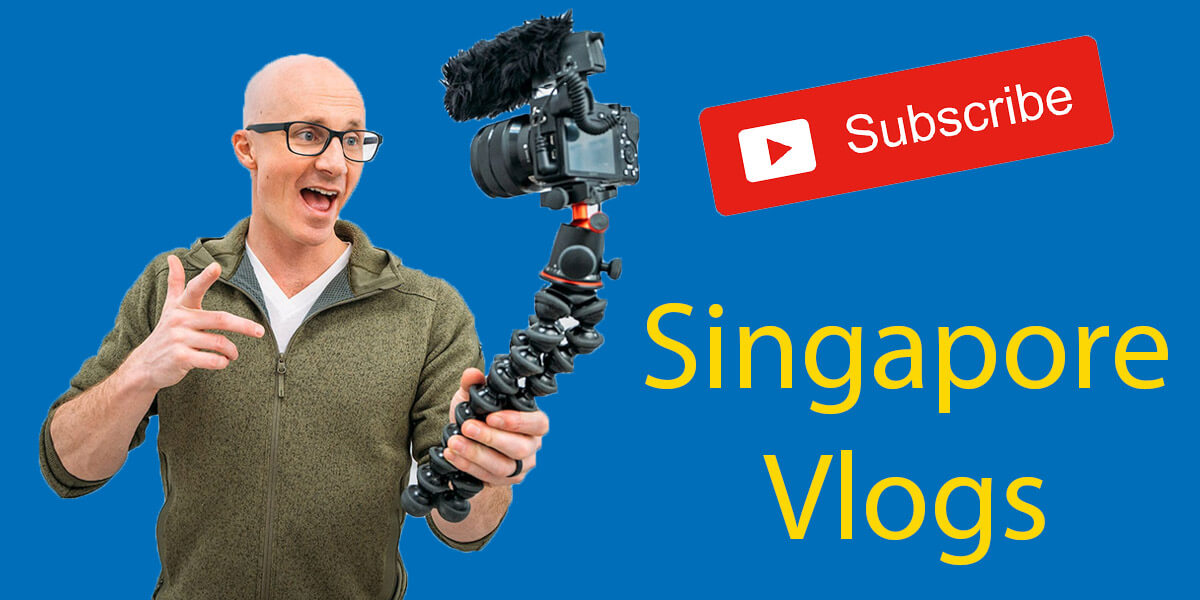 Singapore Vlogs
Discover some of the greatest vloggers and Singapore Vlogs out there on YouTube!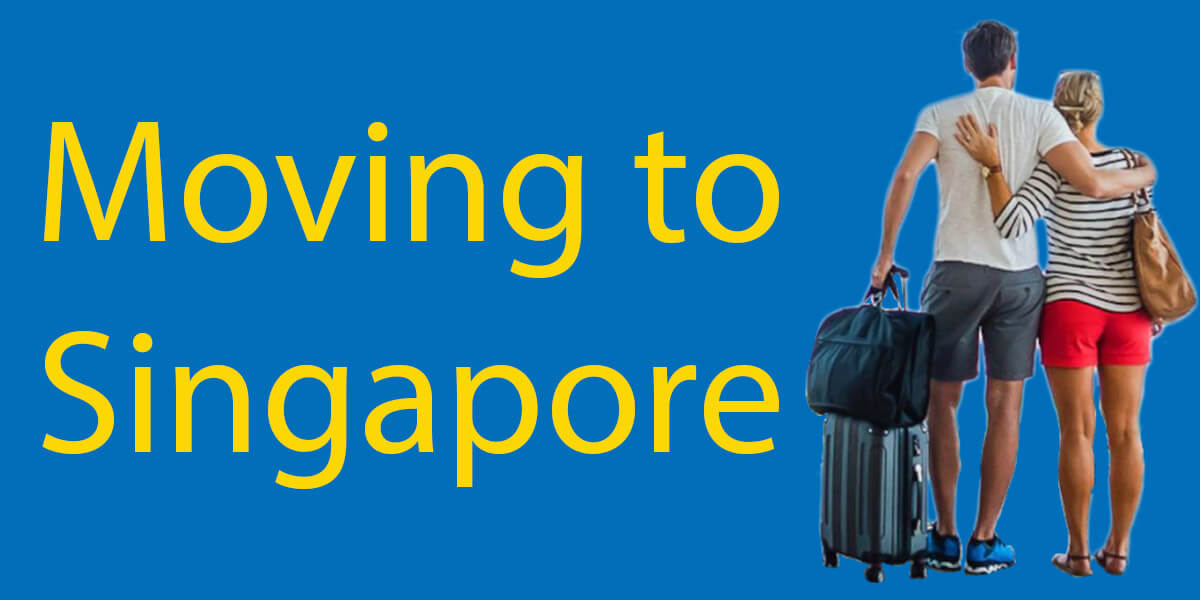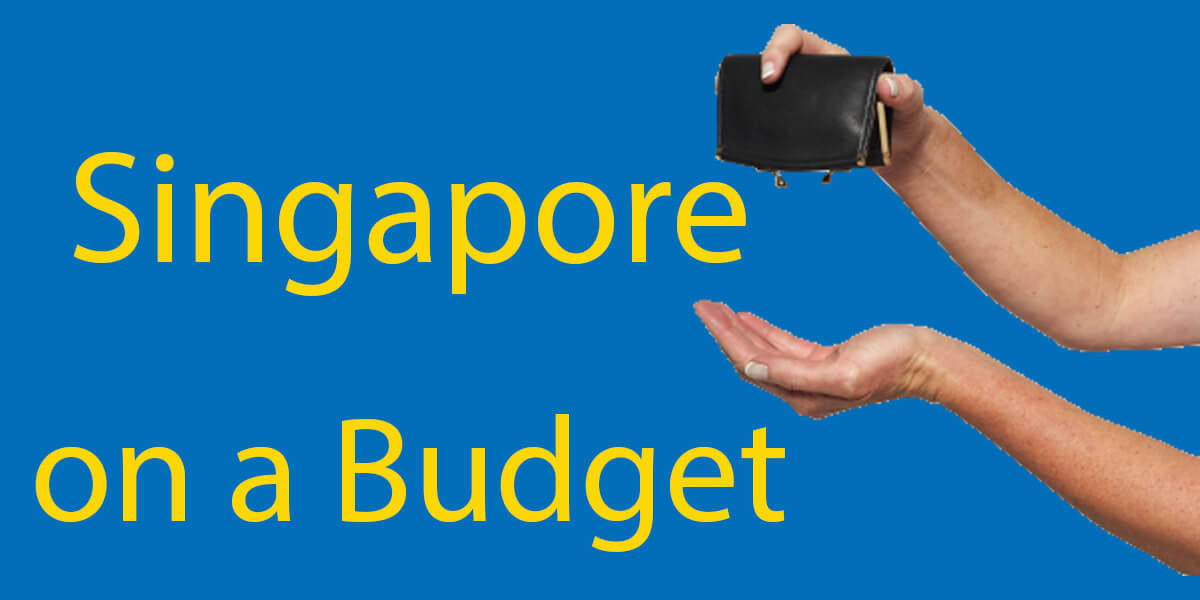 Singapore on a budget
Singapore is an expensive place! But it doesn't have to be. Find out how to do Singapore on a budget!
A Week in Singapore || FAQs
What should I do with one week in Singapore?

With only one week in Singapore, some must-see and do things are Orchard Road, Marina Bay, Gardens by the Bay, Sentosa, Singapore River, Clark Quay, Little India and Chinatown.

See our breakdown of an ideal one week in Singapore.
What are the must-see Singapore attractions?

Things you must see in Singapore are Gardens by the Bay, Orchard Road, Sentosa and the S.E.A. Aquarium.
What are some hidden gems to see in Singapore?

Some of Singapore's hidden gems include Bollywood Veggies, a floating seafood restaurant, Pulau Ubin and Henderson Waves.

Check out our full and comprehensive list of all the hidden gems in Singapore.
What are some old places to visit in Singapore?

Want to see some of Singapore's rich history? Be sure to see Kranji War Memorial, the National Museum of Singapore, The Battle Box and Fort Siloso.
Want more from LTL?
If you wish to hear more from LTL Mandarin School why not join our mailing list. We give plenty of handy information on learning Chinese, useful apps to learn the language and everything going on at our LTL schools!
Sign up below and become part of our ever growing community!
BONUS | Want to study Chinese with us at LTL Singapore you can discover our group classes and individual classes too.