Universal Studios vs Disneyland | Who Wins?
Guide to Universal Studios VS Disneyland
Welcome to the LTL breakdown of Universal Studios VS Disneyland.
In this guide, we'll be breaking down all the top attractions across the two theme parks, giving price analysis and asking the ultimate question:
What's better Universal Studios VS Disneyland?
Before reading, you might want to know where the Universal Studios VS Disneylands are located.
| Universal | Disney |
| --- | --- |
| Hollywood (USA) | Walt Disney World Resort (Florida, USA) |
| Orlando (USA) | Disneyland Resort (California, USA) |
| Osaka (Japan) | Tokyo Disney Resort (Japan) |
| Singapore (Singapore) | Disneyland Paris (France) |
| | Hong Kong Disneyland Resort |
| | Shanghai Disney Resort (China) |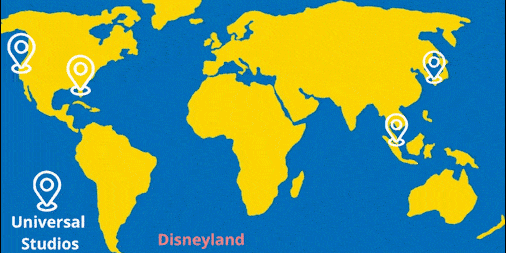 Yes, Singapore (Singapore) is a city-state, meaning 'Singapore' refers to both the city and the country #FunFact.
Is Universal Pictures Part of Disney?
Universal Studios is NOT part of Disney or vice versa. The two are entirely different movie studios owned by two different companies.
Universal Studios is owned by the media conglomerate NBCUniversal which is a part of Comcast.
The Walt Disney Company owns Disneyland along with Disney studios, media networks, products and resorts.
You'll notice Disney covering a lot more geography, BUT like all things, it's what's on the inside that counts.
Let's break down the stats on the inside of Universal Studios VS Disneyland:
| Disney | Acres |
| --- | --- |
| Florida | 25,600 |
| California | 71 |
| Tokyo | 113 |
| Paris | 4,800 |
| Hong Kong | 69 |
| Shanghai | 963 |
| Universal | Acres |
| --- | --- |
| Hollywood | 415 |
| Orlando | 49 |
| Osaka | 133 |
| Singapore | 49 |
You might be noticing some MASSIVE outliers on these tables. Particularly on the Disney side.
Disney Florida is actually FOUR parks combined and Paris is TWO combined.
Also, Universal Hollywood includes actual movie studios making it much larger than it's counterparts.
What is the difference between Universal Studios VS Disneyland?
If you're not familiar with the differences between Disney and Universal Studios, it would more or less come down to the different productions they own.
If the big blockbuster movie had giant earth with UNIVERSAL floating around it, then it's most likely going to have some references in Universal Studios.
Disney's themed areas are less evident by the names what's inside except for Star Wars, Toontown, Mickey Adventure and Toy Story Land.
Some attractions to expect at a Disneyland are Indiana Jones Adventure, Pirates of the Caribbean, Splash Mountain, Adventures of Winnie the Pooh, Alice in Wonderland, Finding Nemo and much much more!
Here's a break down on the number of attractions to be found at Universal Studios VS Disneyland: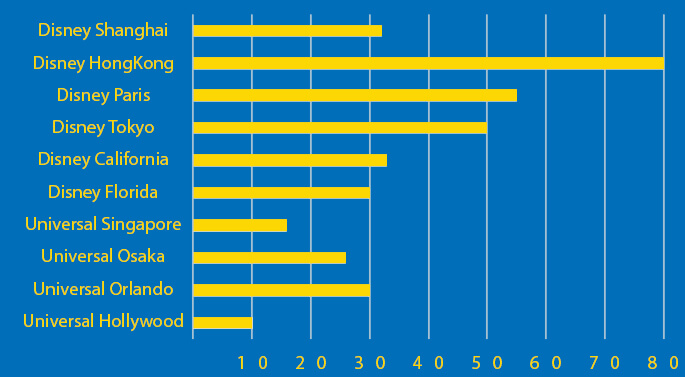 Note: Disney Land Florida has a total of FOUR PARKS! This graph is an average of each Magic Kingdom (39), Epcot (29), Hollywood studios (24) and Animal Kingdom (26).
What's cheaper, Universal Studios VS Disneyland?
Prices for Disneyland vary on the season (demand), if you can go during the colder months and NOT during a school holiday, then prices will be lower.
Here's a breakdown of the costs in USD for Universal Studios VS Disneyland.
All of these prices are in USD and the 'standard' ticketing price. Prices vary depending on season.
| Disney | Adult | Child |
| --- | --- | --- |
| Florida | $109 | $104 |
| California | $97 | $92 |
| Tokyo | $77 | $65 |
| Paris | $142 | $137 |
| Hong Kong | $82 | $61 |
| Shanghai | $57 | $46 |
| Universal | Adult | Child |
| --- | --- | --- |
| Hollywood | $139 | $133 |
| Orlando | $137 | $131 |
| Osaka | $74 | $50 |
| Singapore | $57 | $43 |
Can you do Universal Studios in one day?
Absolutely!
A significant difference between Universal Studios VS Disneyland is the separation of parks in an attempt to get you to buy multiple days and park passes whilst staying in a Disney hotel.
With a full day at Universal Studios, you can see and do everything!
The opening hour at each park differ, for example, in Singapore the park opens at 2 pm due to the heat.
To ensure you see and do everything, it's a good idea to arrive at the parks opening.
If you want to ensure you see and do everything at Universal Studios, you might want to consider the Universal Express pass! There are two Universal express passes:
Universal Express ($30)
Universal Express Unlimited ($50)
Prices are in Singapore Dollars.
These are an add-on to your ticket admission where-by you can go on the attraction using the express lane.
The Universal Express is not something a lot of park guests choose to utilise and might regret later.
Universal Express (standard) allows you to use the express line on every attraction at least once while Universal Express Unlimited will enable you to use it all day.
Which is better for adults Disneyland VS Universal Studios?
Disneyland VS Universal Studios for adults is a tough question to answer because it is an extremely personal one.
Here are a few things to consider when choosing what is going to be the better experience for you and your group:
How easy is it to get to Disneyland VS Universal
Are you more interested in rides or shows
What franchises are you most interested in
Firstly where are you in the world right now?
You're on a Singapore blog, so hopefully, you're interested in learning more such at things to do and what to do with one week in Singapore.
If you're in Singapore or planning on coming to Singapore, unfortunately, Disneyland will not be an option.
Universal Studios VS Disneyland Attractions
Here are some of the themed areas to expect inside Universal Studios Singapore:
Hollywood
Hollywood is the first themed area as you enter universal studios Singapore.
It's a replica of Hollywood Boulevard from the 1970s with classic architecture and lined with palm trees and the Hollywood 'Walk of Fame'.
Prepare to meet all your favourite characters in this part of town as you'll probably run into some characters such as: Gru and his minions, Marilyn Monro, Charlie Chaplin, Beetlejuice, Frankenstein's Monster, Betty Book, Po the Panda, Hiccup and Astrid (How to Train a Dragon), some of the Trolls.
There are parades and shows down this street all day! Don't worry. They will tell you when the next show is on.
The shows include:
Sesame Street Show
Lake Hollywood Spectacular
Turntables
Hollywood China Arcade
New York City
New Your City is based on the original NYC post-modernisation. Inside you'll find some city landmarks commonly seen in movies.
One thing you should check out in New Your City is Lights! Camera! Action!
Hosted by Steven Spielberg. Unfortunately, Steven isn't the one running the show, but it sure does sound like him!
Inside this theatre, he will show you all his tips and tricks to creating a hurricane for his films.
Sci-Fi City
Sci-Fi City, as you probably guessed, is a city from the future. Inside this section of the park, you'll find the two biggest (literally) attractions in the form of two giant rollercoasters.
Fan of Battlestar Galactica?
Doesn't matter this roller coaster is still amazing if you haven't seen the TV series.
Finally, before you leave Sci-Fi City, the Transformers ride is a MUST do!
It's a 4D motion simulator meaning the roller coaster doesn't travel far, but with all the transformers battling around you, it's honestly hard to tell sometimes!
Ancient Egypt
The Ancient Egypt section of Universal Studios does look like Ancient Egypt, minus all the rides!
The part of the park is replicating one of Universals biggest hits: The Mummy.
Inside the two most noticeable attractions are the rollercoaster 'Revenge of the Mummy' and 'Treasure Hunters'
The Lost Word
If you're a fan of the Jurassic World films, this is going to be an exciting section of the park! Recreate all the excitement of Jurassic World Park, minus all the dinosaurs getting loose and causing chaos.
Inside The Lost World, you can enjoy the Jurassic Park Rapids Adventure, Canopy Flyer (roller coaster), a rock climbing adventure and a Waterworld: live-action performance.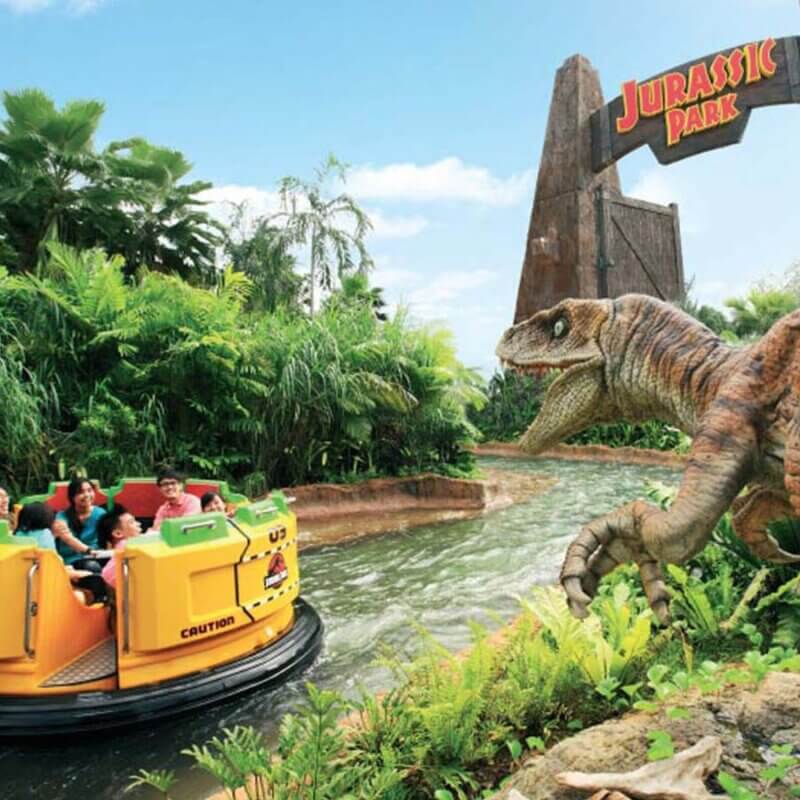 If you're in the first few rows of the Waterworld show, you will get wet. You've been warned!
Far Far Away
Far Far Away is a section of the park inspired by the Shrek franchise. Inside you'll find the Far Far Away Castle and all the characters from the movie!
There's another 4D adventure, this time staring Shrek, and two rollercoasters:
Enchanted Airways
Puss in Boots' Giant Journey
Plus there are loads of live-action shows so make sure you stick around a while!
Madagascar
The final section for the park 'Madagascar' is inspired by the franchise, you guessed it, Madagascar.
Just like all the other zones, you'll find all the characters walking around wanting to take a picture with you as well as a Water Boat Ride and a Carousel.
Disneyland Layout
The names of the sections in Disneyland give less of an indication on what's inside compared to Universal Studios.
Here's a breakdown of all the areas inside of Shanghai Disneyland
Mickey Avenue
Mickey Adventure is at the main entrance of the park. How could it not be?
Mickey Avenue has all the Disney cartoon characters walking around including some from Disney films such as Lady and the Tramp, Ratatouille and the Three Caballeros.
The largest gift shop in the park is here so be sure to take some time for Mickey Avenue on your way out.
Gardens of Imagination
The Gardens of Imaginations features an 11-acre Chinese garden with each of the twelve Chinese zodiacs represented by Disney Characters.
The attractions inside include Dumbo the Flying Elephant, Fantasia Carousel and the Marvel Super Heros at Marvel Universe.
Bonus: Be sure to be in the Gardens of Imagination at night time as this is when the place comes alive with magic and light.
Fantasyland
Fantasyland is the most extensive section of the park which dedicated to Disney's animated films. Fantasyland hosts the Enchanted Storybook Castle featuring all the Disney princesses, Voyage to the Crystal Grotto a boat ride past scenes from Tangled, Aladdin, Mulan, Little Mermaid and more!
Finally, the remaining attractions include the Seven Dwarfs Mine Train, Peter Pan's Flight, Adventures of Winnie the Pooh, Frozen Singalong Celebration, Alice's Curious Labyrinth and a walk through the hedge maze.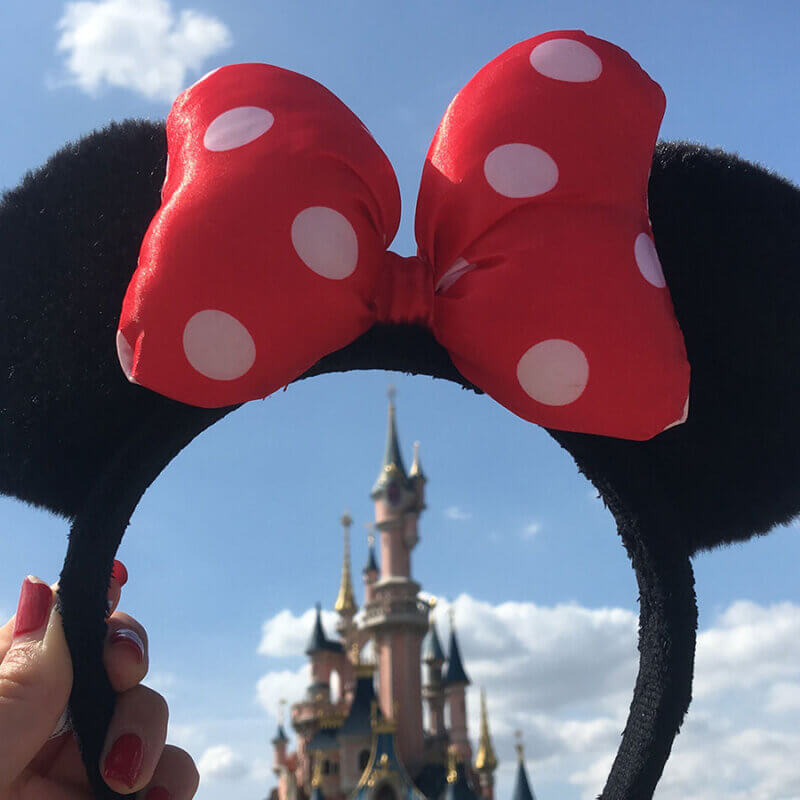 Treasure Cove
Treasure Cove is set in an 18th-century Spanish harbour town located in the Caribbean inspired by, you guessed it, Pirates of the Caribbean.
Inside you can watch a show Eye of the Storm a stunt show featuring Jack Sparrow battling Siren and his crew. The main attraction in Treasure Cove is the roller coaster Battle for the Sunken Treasure.
Adventure Isle
Adventure Isle is a themed land that resembles the remote jungles in Africa, Asia, South America and the Southern Pacific. It's a lost world full of hidden treasures.
Inside you can go on river rapids, hang gliding and watch the Tarzan acrobatic show.
Tomorrowland
Disney's Tomorrowland usually features Disney's classic Space Mountain. However, in Shanghai, they have the Tron Lightcycle Power Run an into Tron roller coaster.
Other attractions in Tomorrowland are a Star Wars Launch Bay, Stich Encounter and Buzz Lightyear Planet Rescue.
Toy Story Land
Toy Story Land is based on the top-rated franchise Toy Story. Inside you'll find three attractions: RC Racer, Slinky Dog Zigzag Spin and Toy Soldiers Parachute Drop.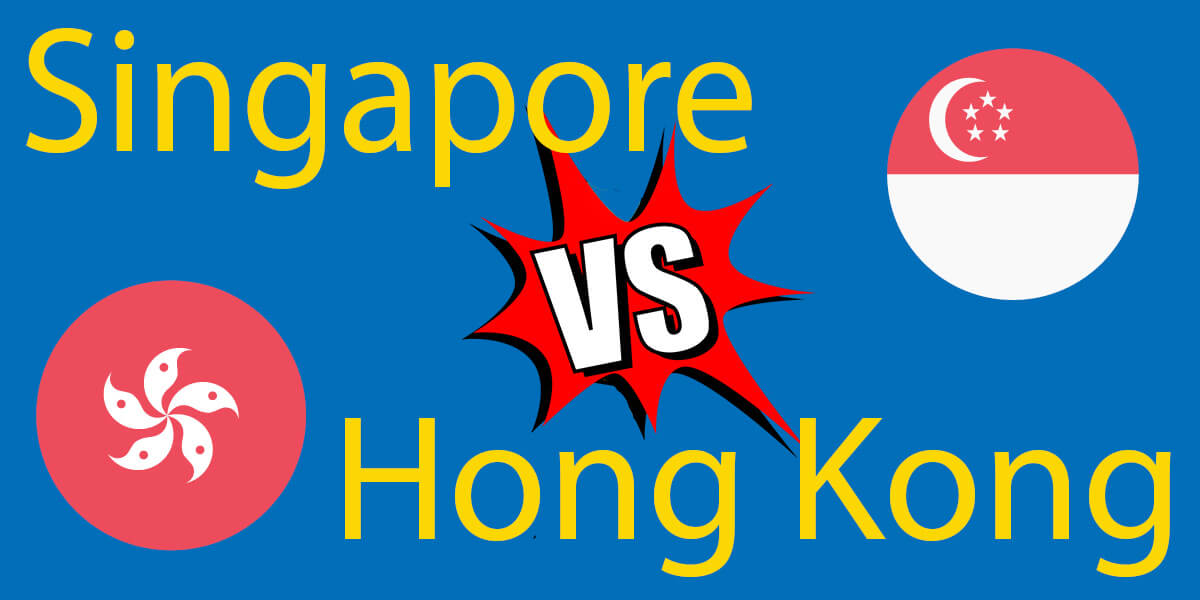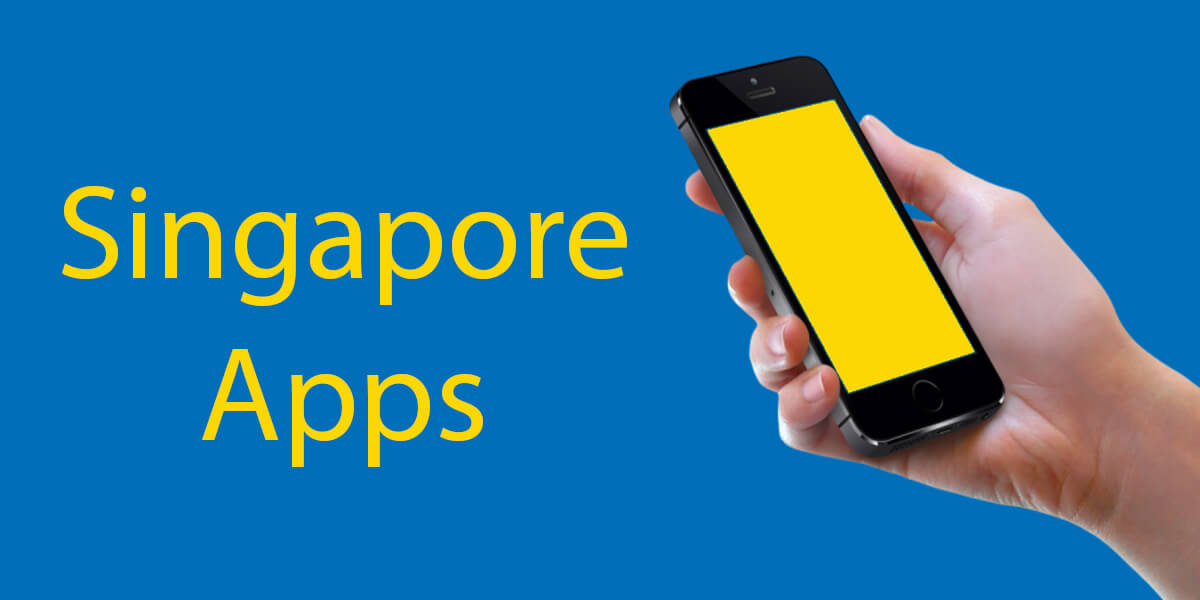 Singapore Apps
Discover all of the Singapore Apps you'll want to have on your phone!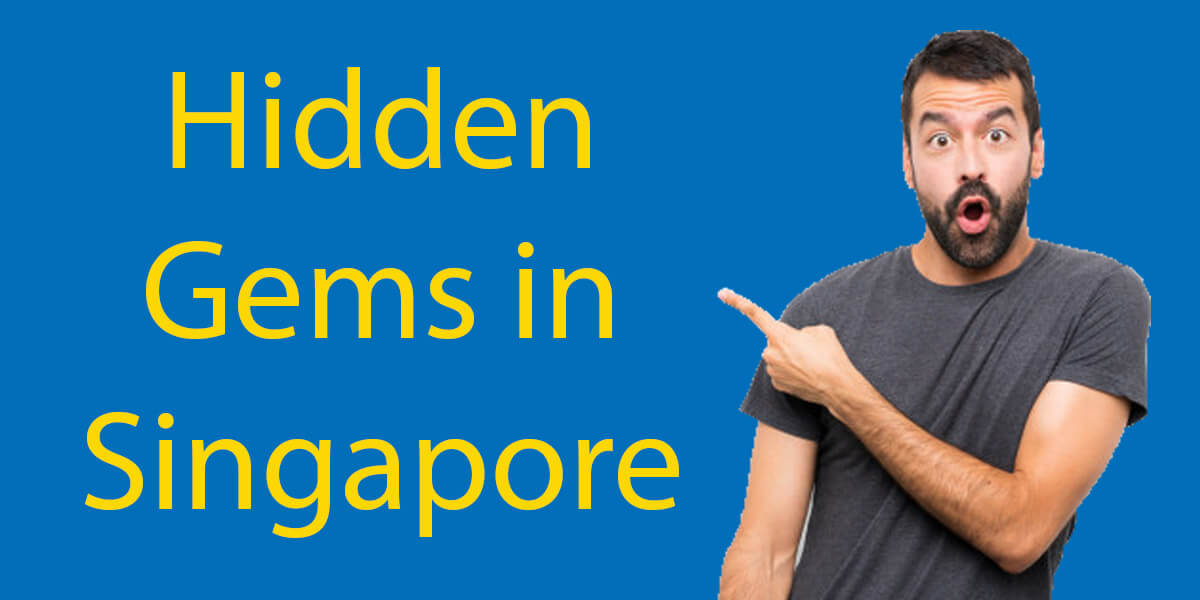 Hidden Gems in Singapore
Want to know where all the cool hidden stuff in Singapore is? Check out our guide to the hidden gems in Singapore!
Universal Studios VS Disneyland – FAQ's
What is the difference between Disneyland and Universal Studios?

Disneyland and Universal Studios are both theme parks run by separate movie studios. Disneyland has larger parks and has more locations than universal.

The most significant difference between them is found in the different themed areas of the park that represent their biggest movie blockbuster hits.

For example the Jurassic world in Universal studios and Treasure Cove (Pirates of the Caribbean) in Disneyland
Which Universal Studios park is better?

Considering Universal Hollywood is connected to the movie studios where a lot of their films are made. This typically has the largest appeal of all the Universal Studios.
What's cheaper Universal or Disney?

Prices vary amongst the two parks, their various locations and what season it is.

Universal Osaka has the cheapest of all park ticket comparing Universal Studios VS Disneyland.
Can you bring food into Universal Studios?

YES! You're welcome to bring outside food into the park, BUT, glass containers are not allowed for safety purposes.
Want more from LTL?
If you wish to hear more from LTL Mandarin School why not join our mailing list.
We give plenty of handy information on learning Chinese, useful apps to learn the language and everything going on at our LTL schools!
Sign up below and become part of our ever growing community and why not start your Mandarin journey with online Mandarin classes right now!