25 Hidden Gems in Singapore (2022 Update)
Hidden Gems in Singapore – Your Ultimate Guide (2022)
Looking for the hidden gems in Singapore? The places only locals would know about. Well, you've landed on the right page!
This isn't a top 10, must-see, must do, 24-hour layover blog!
These are the far lesser know attractions that put them on our hidden gems in Singapore category.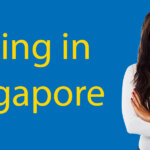 A Complete Guide to Living in Singapore (for 2024)
We're here to shed some light on everything there is to know about living in Singapore. Food, friends, culture, sightseeing, shopping and more.
Hidden Gems in Singapore – Restaurants
Singapore has incredible food! It should come as no surprise that amongst the amazing food there are plenty of hidden gems in Singapore.
Let's start with what is arguably the number one hidden gem in Singapore.
Hidden Gem NO.1 – Bollywood Veggies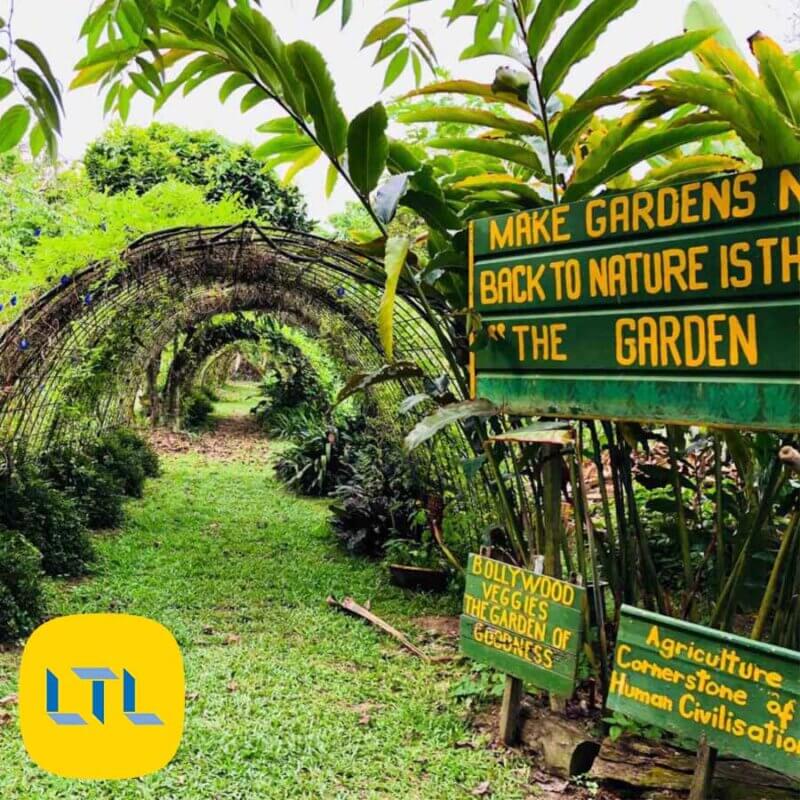 Bollywood Veggies is a lush oasis where tasty produce is grown and harvested sustainably over 4 hectares of land.
The site now also maintains a culinary school, scrumptious bistro, museum and Earth Shop.
Of course, the bistro incorporates the fresh produce from the farm creating healthy and wholesome meals.
The Earth Shop provides a great selection of seasonal fruits and vegetables. Harvest and Farm Tours are also available.
Hidden Gem NO.2 – Tiong Bahru Market and Food Centre
With a wet market on the ground floor and a food centre one escalator ride above, you will be able to enjoy an authentic meal and then take home some fresh produce.
Tiong Bahru Market stems back to 1945, it grew quickly in popularity creating a catalyst to build a dedicated building (basic wooden structure) in which housed wooden hawker huts.
Today it is a two-storey building and still hugely popular amongst locals.
Hidden Gems in Singapore NO.3 – Floating Seafood Restaurant
The Floating Seafood Restaurant is exactly as awesome as it sounds and is surprisingly not that widely known to tourists, making it one of our hidden gems in Singapore.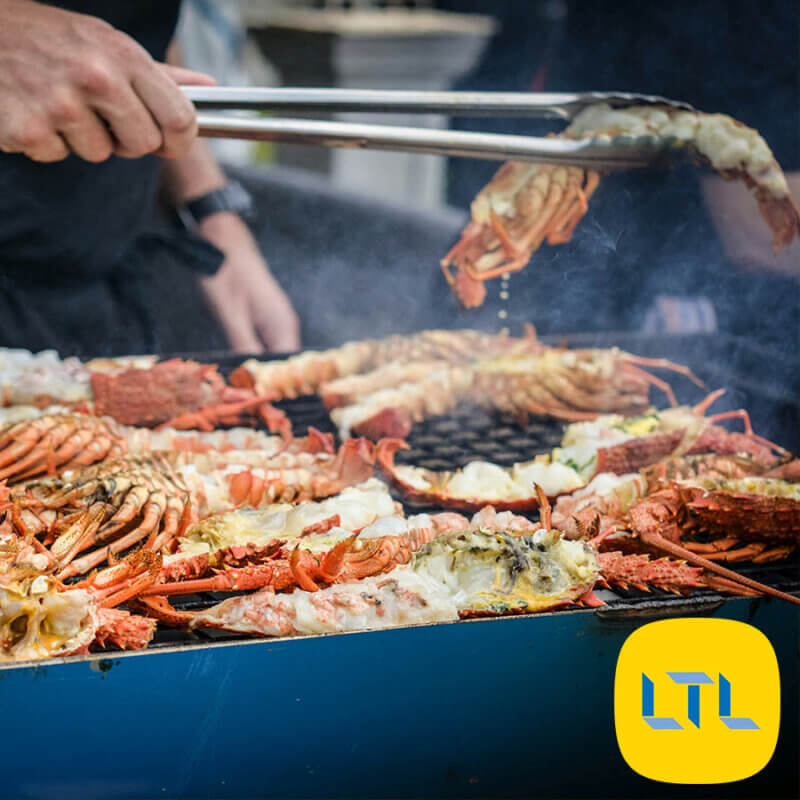 You must book three days in advance but if you love fresh seafood, it will be hard to find fresher than this…
You can catch your own fish from the manmade pond and it will be cooked for you on-site.
You can bring along your own games to play on the deck.
The number of patrons will be capped at 60.
There is a great atmosphere and is something a little different.
To get there you must take a ferry or longboat from Changi Point Ferry Terminal, Changi Village.
Hidden Gem NO.4 – Ghim Moh Market and Food Centre
Ghim Moh Market is where the locals go to eat and buy their fresh produce.
It is a bustling market place that opens early and finishes early.
It's a place mainly for breakfast and lunch but some vendors also trade at night for the dinner patrons.
There is a great variety of local dishes on offer at reasonable prices. Some stalls are so popular, their queues extend to the stalls opposite.
It's a vibrant, local haunt.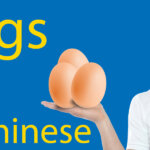 Egg in Chinese | All Egg Dishes in Chinese
Learn everything there is to know about eggs in Chinese! All the types of eggs, egg dishes AND what type of eggs in Chinese do you want? Omelette for me!
Hidden Gems in Singapore – Nature
Nearly half of Singapore is covered in greenery. #FunFact72
There are dozens of hidden gems in Singapore in their nature trails alone!
Here are our favourite nature spots in Singapore that are a little less known.
Hidden gem NO.5 – Dairy Farm Nature Reserve
The name Dairy Farm Nature Reserve signifies the fact that there once were cows housed on this site.
Today, you won't find cows but you will discover fauna, flora, nature trails and a disused quarry.
There is a fascinating education and interpretive centre that will pique your interest in environmental changes.
The old quarry has become a wetland attracting a wonderful lineup of wildlife including many species of dragonflies.
Hidden Gem NO.6 – Sungei Buloh Wetland Reserve
Sungei Buloh encompasses a multitude of habitats including forests and mangroves.
It is a significant site as it has been recognised for its biodiversity attracting migratory birds.
You can simply wander along the many trails stopping to admire the rich array of wildlife or take a tour with a knowledgeable guide.
Between September and March, you will notice an influx of birds stopping over on the mudflats to fill up on worms.
Hidden Gem NO.7 – Pulau Ubin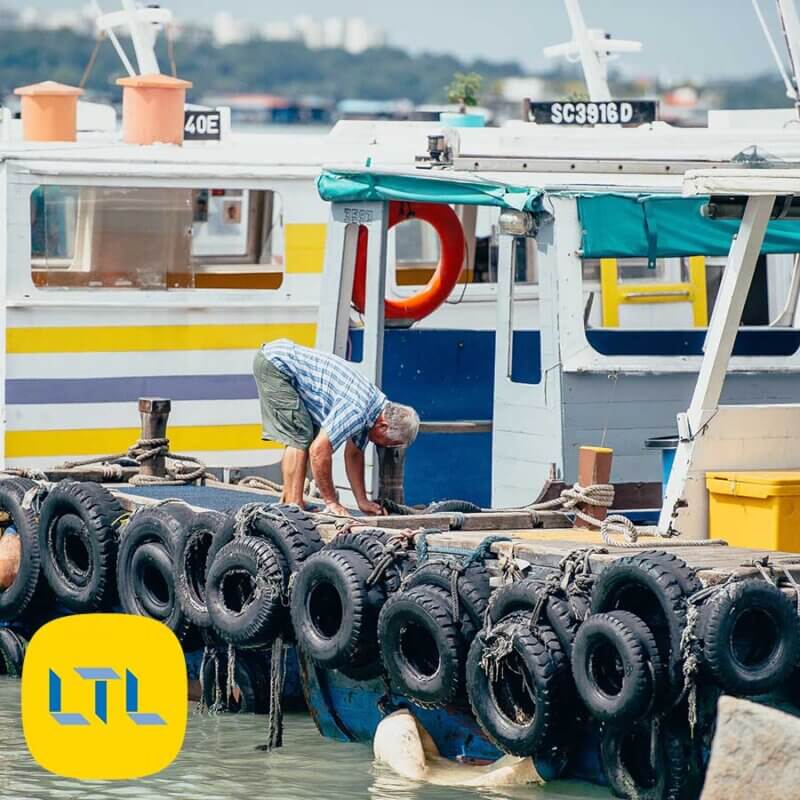 Pulau (island) Ubin (stone) is an island off Singapore situated in the northeast.
It was once a granite quarry but now only a few villagers remain.
There are no high-rise buildings or major roads.
It is a great spot to cycle, there are bikes for hire or you can take your own across.
There are wonderful nature walks with an abundance of flora and fauna.
From Changi Point Ferry Terminal, Changi Village, travel across on a longboat (approx. 15 minutes) for a few dollars (bikes extra) that are still operated by local 'Uncles'.
Hidden Gems in Singapore NO.8 – Coney Island Park
On Coney Island Park there are beautiful nature trails that showcase a number of habitats including mangroves and casuarina woodlands.
These make the perfect residence for local flora and fauna.
There are boardwalks and beaches. You can cycle or stroll but remember to stay on the tracks and be respectful to the wildlife.
Sustainable initiatives have been implemented so please be mindful of recycling and rubbish removal.
Hidden Gem NO.9 – Tree Top Walk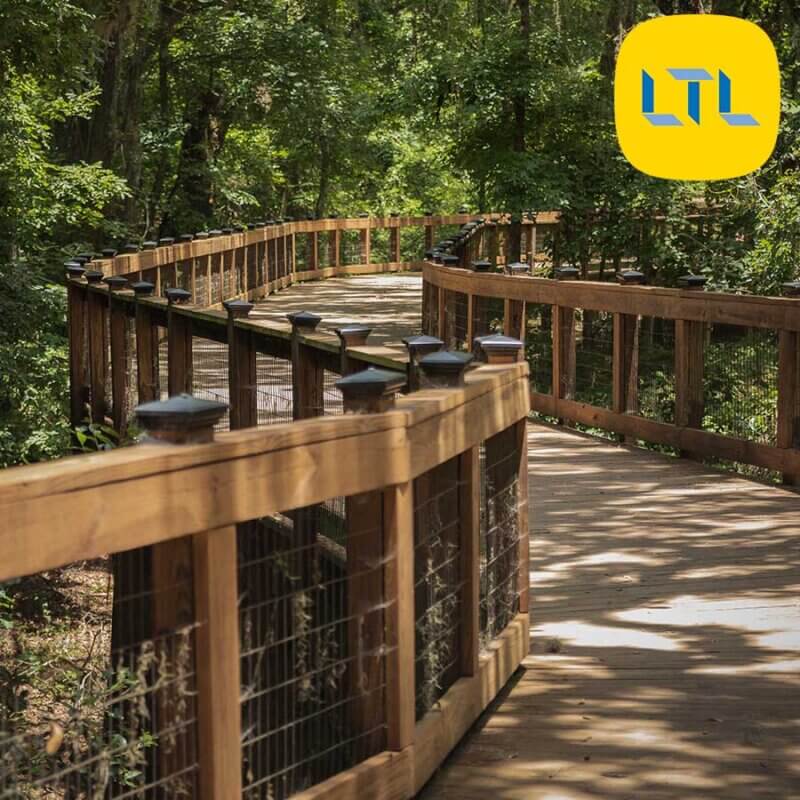 Tree Top Walk is not for those who are afraid of heights or monkeys.
It's a one-way suspension bridge within the MacRitchie Reservoir.
It is 250 metres long with a height of approximately 25 metres.
As the name suggests, you will be walking within the canopy of the huge trees.
It is narrow, so you cross in single file and sometimes monkeys hang around on the railing.
It is best to put your head down and just keep walking. If there are no monkeys, stop in the middle to take a photo of the magical treetops.
Hidden Gems in Singapore NO.10 – Henderson Waves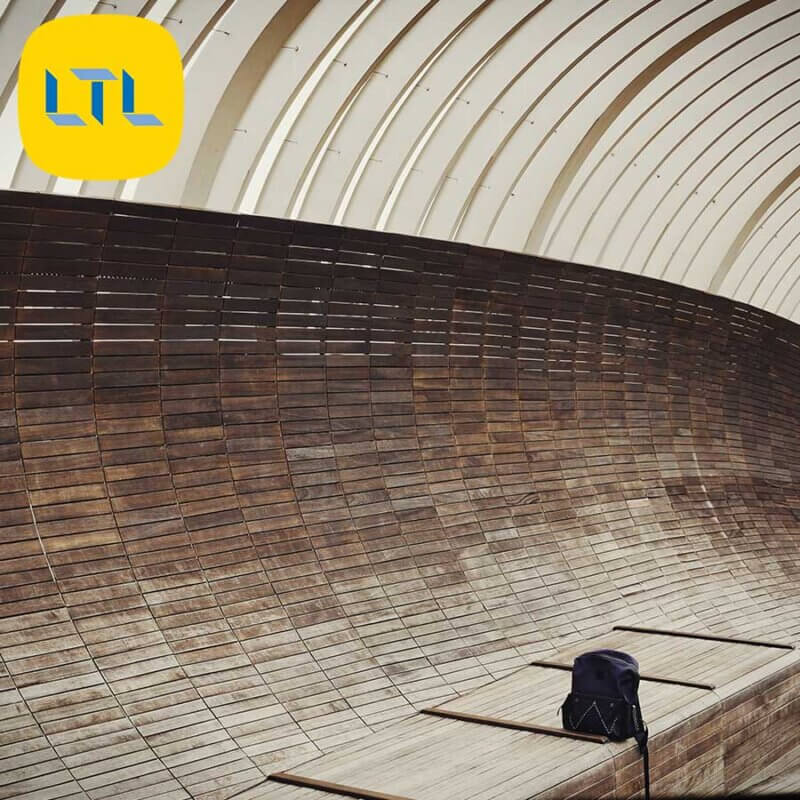 Henderson Waves is a beautiful structure which is part of the Southern Ridges.
The Ridges encompass a myriad of Parks and Reserves that all connect to create scenic nature trails.
Henderson Waves is a solid manmade wavelike structure that hovers above Henderson Road.
It is located between Mount Faber Park and Telok Blangah Hill Park and provides a great vantage point to rest to lie down along the boardwalk and also take some panoramic photos.
Hidden Gems in Singapore NO.11 – The Chinese and Japanese Gardens
The Chinese and Japanese Gardens have been incorporated into the Jurong Lake Gardens.
The Jurong Lake Gardens also include the Lake Side Garden and the Garden Promenade.
At the time of publication, the Chinese and Japanese Gardens were closed for redevelopment but will be worth keeping informed regarding their reopening.
They once housed bridges, buildings and sculptures that represented these two distinct cultures.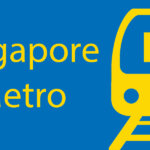 Our Complete Guide to the 122 Metro Stations of Singapore (2022 Update)
Singapore Metro | 122 Stations, 6 Lines ? Your Complete Guide The Singapore Metro is arguably the greatest in the world! They offer air-conditioned carriages, regularly scheduled trains, convenient locations and don't freak out… They're driverless! The Singapore Metro is…
Hidden Gems in Singapore – Entertainment
This next section of hidden gems in Singapore is more experience-based.
If you're unfamiliar with the more big-ticket items in Singapore we have another page where we take you through the more popular things to do in Singapore.
At these locations, you'll find smaller, local crowds.
Hidden Gems in Singapore NO.12 – Wild Wild Wet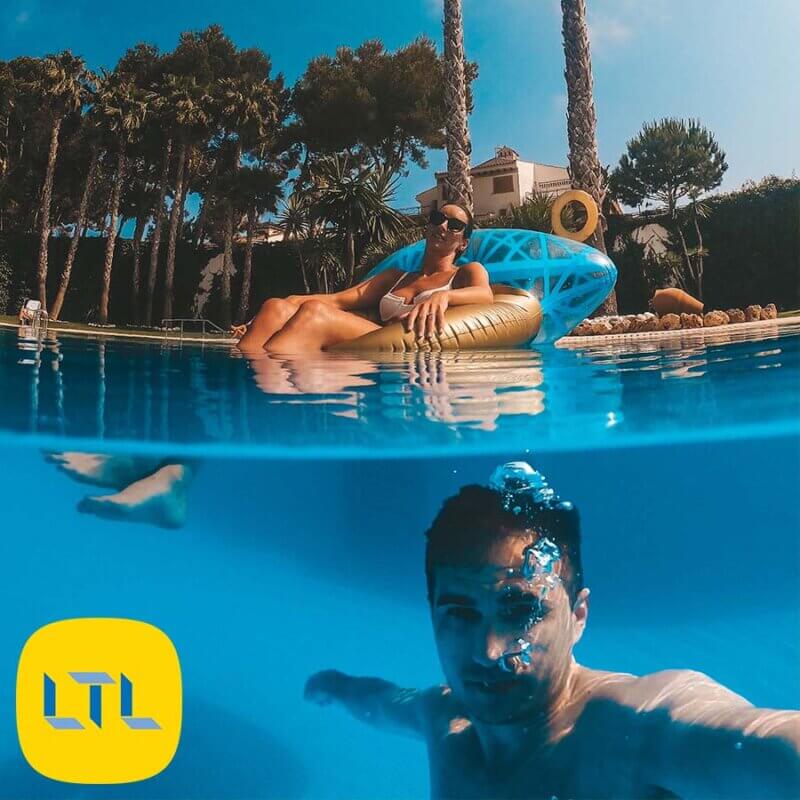 Wild Wild Wet is a fun water park that is popular with the locals.
The more touristy water park is Adventure Cove Water Park on Sentosa.
There are some fantastic rides including built-up rides for those that wish to get their adrenalin pumping, such as the Free Fall, Torpedo (18.7 metre drop) and the Slide Up.
A perfect place to escape the heat whilst still moving around outdoors.
Hidden Gems in Singapore NO.13 – The Projector
If you like indie and foreign movies in a cool, funky environment, then The Projector is perfect.
This is no ordinary cinema.
It is quirky and a little old-fashioned with its tiered seating rows and bean bags.
The Projector brings an array of films for movie buffs who may not find these films in the mainstream cinemas.
There are three cinema rooms, each can also be hired for private events.
Hidden Gems in Singapore NO.14 – The Screening Room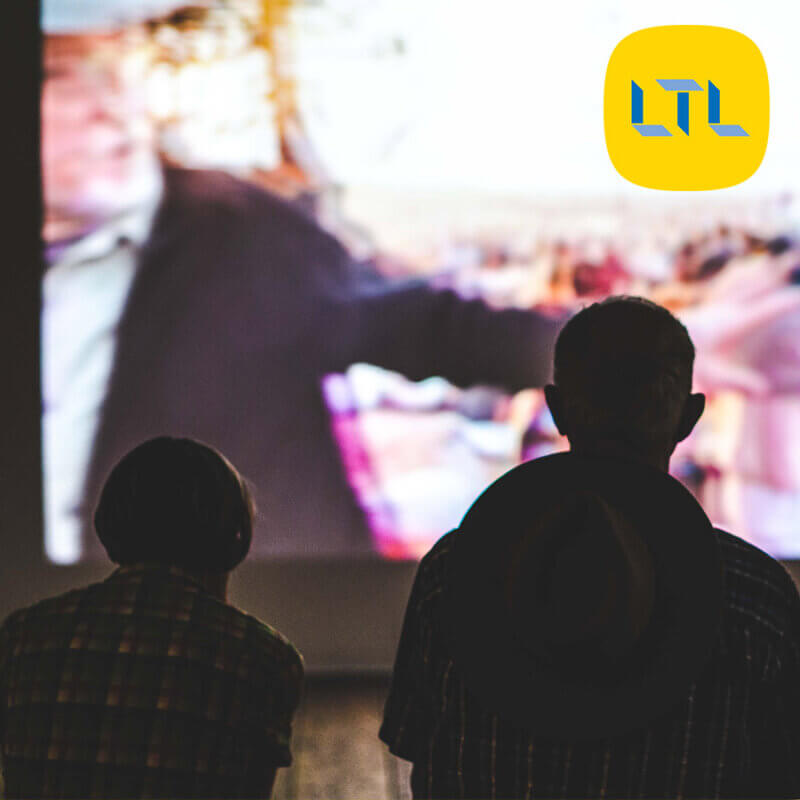 The Screening Room plays independent and foreign movies. It is a boutique cinema with over-sized art deco style chairs and sofas.
After 10 pm, the cinema transforms into a champagne lounge.
There is also a studio available for private hire along with a rooftop terrace with amazing views across the skyline of Singapore.
Fancy!
Hidden Gems in Singapore NO.15 – Haw Par Villa
Haw Par Villa is so unique that it is difficult to describe, think 'theme park meets art gallery'.
There is a treasure trove of dioramas, sculptures and art along with fascinating stories on how the park began.
Discover Singaporean superstitions and beliefs, enjoy exhibitions, take a tour or simply enjoy wandering around this intriguing park.
There will be quirky photo opportunities at every turn.
Hidden Gems in Singapore – History
Singapore gained independence on the 9th of August 1965. Meaning there are people walking around Singapore who are older than Singapore itself.
Don't let age fool you!
There are so many hidden gems in Singapore that can show you the island's incredible history and give you an idea of the development, the hardships and war times.
Hidden Gems in Singapore NO.16 – Kampong Lorong Buangkok
The last remaining Kampong (traditional village) in mainland Singapore. It's nestled in amongst modern Singapore.
You can imagine what life must have been like back before Singapore became a thriving metropolis.
Some original families still live at this site and this has been their home for approximately 50 years.
However, they don't seem to mind the visitors who wish to glimpse into a bygone era.
Hidden Gems in Singapore NO.17 – Battlebox (Fort Canning Park)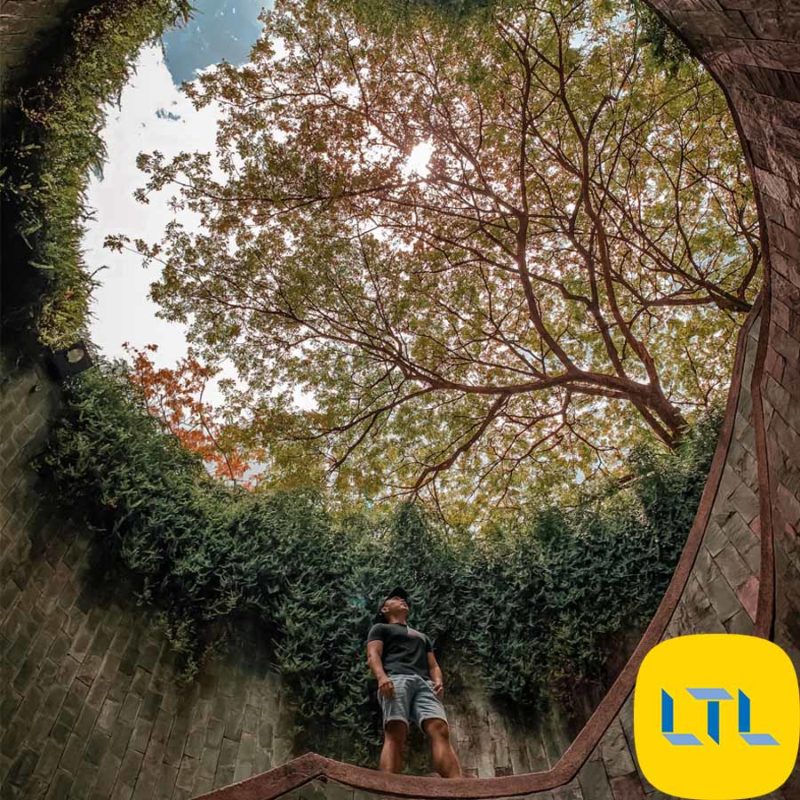 You cannot simply stroll through the Battlebox, you will need an informative guide to lead the way.
It is an underground military barracks that was built in the 1930s.
Entry is on a first-in-first-served basis as numbers need to be capped.
The Battlebox is a significant location for Singaporeans as this is where the British made the decision to surrender to the Japanese during World War II.
Hidden Gems in Singapore NO.18 – Kranji War Memorial
History buffs may be aware of the Changi Museum but Kranji War Memorial provides a powerful image of all those who fell here during World War II.
There are over 4,400 white gravestones set amongst manicured gardens.
Kranji is beautifully maintained by the Commonwealth War Graves Commission and is a tranquil place for reflection.
Hidden Gems in Singapore NO.19 – Gillman Barracks
The Gillman Barracks is a former British military barracks (1936) that now houses numerous art galleries, studios and eateries.
There are a vast number of colonial dwellings to explore, housing exciting galleries and ever-changing exhibitions.
When you are looking to recharge after wandering the extensive grounds, there are some delicious food and beverage options.
You do not need to be an art lover to appreciate the environment and architecture.
Hidden Gems in Singapore NO.20 – Wessex Estate
A stroll through the Wessex Estate (1930/1940) is an opportunity to step back in time.
Like many black and white buildings, they were once occupied by the British military.
By the early 1970s, most of the British had left and it now has become popular with the locals through the HDB (Housing and Development Board).
Over time, artists converted some of the spaces into studios and galleries.
Hidden Gems in Singapore – Bonus
These next hidden gems in Singapore were hard to categorise, however, are still worth checking out if you have the time.
Hidden Gems in Singapore NO.21 – Former Ford Factory
This building once was a manufacturing plant for Ford Motors (1941).
The Former Ford Factory soon provided the British military with offices during World War II, it was here that the British surrendered to the Japanese in 1942.
The Japanese then utilised the assembly line for its own intentions before it returned to its original purpose of making cars at the end of the war.
Today, you can explore this part of Singapore's difficult history at the Former Ford Factory.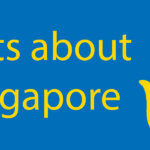 100 Crazy Facts about Singapore You Should Know (2022 Update)
100 Mindblowing facts about Singapore to read about. Broken down into 11 categories, learn about Singapores economy, people, language and more!
#22 – MINT Museum of Toys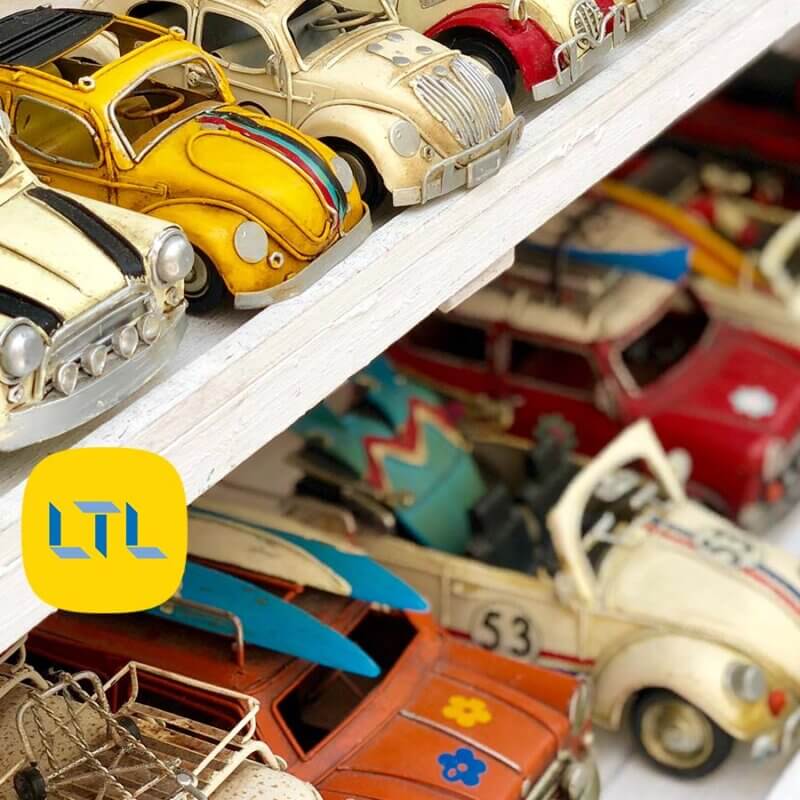 The MINT Museum of toys is a private museum with a huge number of vintage toys and collectables.
The museum has collected toys from the 1840s to the 1970s.
The collection can be viewed across multiple levels in an award-winning contemporary building.
Guided tours are available by experienced guides who will explain the significance of the eras that generated the toys and influenced the buyers of that time.
Hidden Gems in Singapore NO.23 – The Pinnacle at Duxton Hill (HDB)
The Pinnacle is a popular HDB (Housing and Development Board apartment) in Singapore and it encompasses two eye-catching skybridges.
Although the 26th storey skybridge is only open to residents, the 50th storey skybridge is accessible to the general public (9am to 9pm).
The views are spectacular and the skybridge has long decks, ample benches and lush plantings.
There is a charge to access the viewing level which will be deducted from your EZ-link card (Public Transport card).
Hidden Gems in Singapore NO.24 – The Parkview Museum Singapore
The Parkview Museum is a private gallery showcasing contemporary art.
Its claim-to-fame is the Salvador Dali collection, the largest outside of Spain.
It boasts numerous artworks from both Western artists as well as renowned Asian masters.
Alternating exhibitions are showcased on dramatic 6-metre-high walls in oversized spaces.
General entry is free to encourage art appreciation and inspire budding artists.
Hidden Gems in Singapore NO.25 – Bright Hill Temple (Kong Meng San Phor Kark See Monastery)
All visitors are welcome to Bright Hill Temple. This monastery dates back to 1920.
Needless to say, you must cover your shoulders and knees and behave appropriately.
This is an active monastery that sits on over 75,000 square metres of land. Guided and informative tours are available to assist in developing an understanding of the profuse history of the monastery as well as the customs and traditions of Buddism.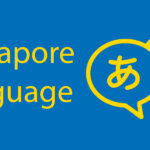 Singapore Language // The Simple Guide to the Languages of Singapore
Singapore Language Simplified | A Complete Guide To understand Singapore language it is important to understand the history, geography and politics that have contributed to Singapore's language. The short answer to what is the Singapore language is, there are four…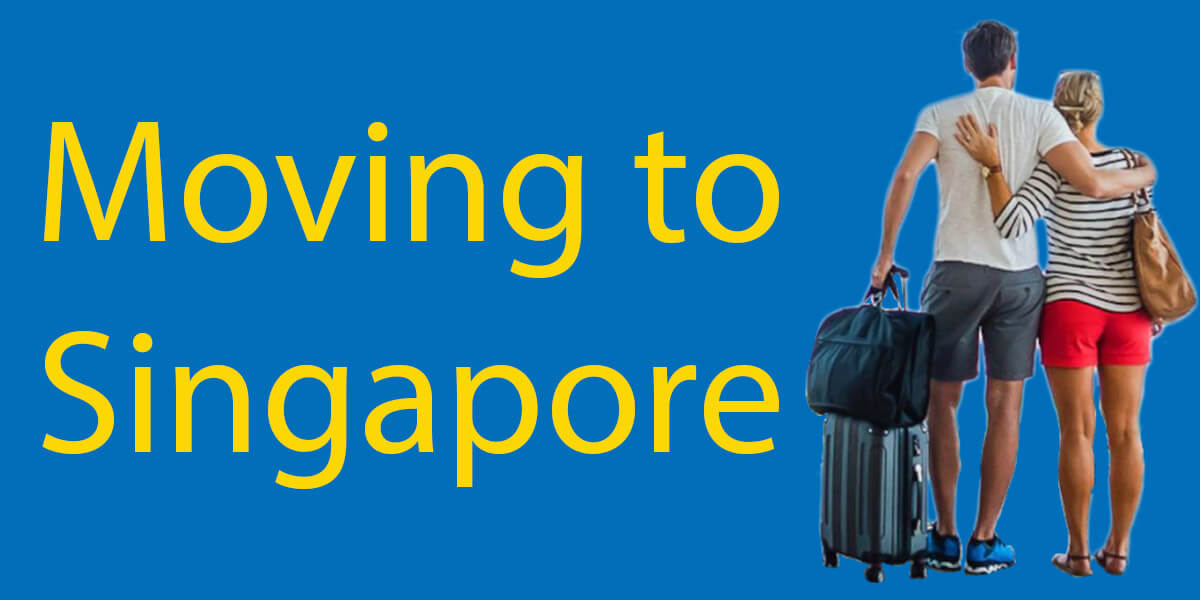 Moving to Singapore
Moving to Singapore? Check out this ultimate list of things to do and know before making the move.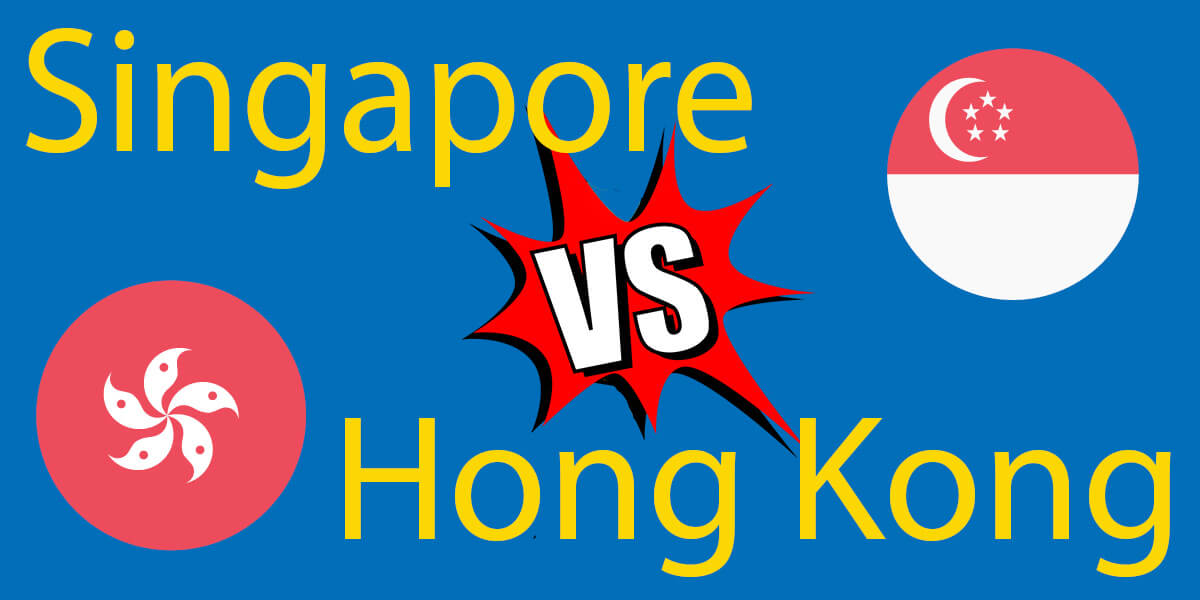 Singapore VS Hong Kong
Check out our ultimate comparison of the two Asian tiger cities Singapore VS Hong Kong.
FAQ Singapore Hidden Gems
What to do with one week in Singapore

With one week in Singapore, be sure to check out Orchard Road, Marina Bay, Gardens by the Bay, Sentosa, Singapore River, Clark Quay, Little India and Chinatown.

See our breakdown of an ideal one week in Singapore.
What are the top attractions in Singapore?

Singapore's top attractions are Gardens by the Bay, Orchard Road, and Sentosa island. You can read all about them on our guide on things to do in Singapore.
What are some hidden gems to see in Singapore?

Some of Singapore's hidden gems include Tiong Bahru Market and Food Centre, Ghim Moh Market and Food Centre, Dairy Farm Nature Reserve and Pulau Ubin.

Please read our full article for a comprehensive list of all the hidden gems in Singapore.
What are some old places to visit in Singapore?

Singapore has loads of historical sites such as temples, museums and religious buildings. Some of the top historical attractions include the National Museum, Singapore River, Haw Par Villa, The Battle Box, Raffles hotel, Chani Chapel and the Chinese heritage center.
Want more from LTL?
If you wish to hear more from LTL Mandarin School why not join our mailing list. We give plenty of handy information on learning Chinese, useful apps to learn the language and everything going on at our LTL schools! Sign up below and become part of our ever growing community!