The Essential Guide to Singapore Chinatown
Singapore Chinatown // Your Quick & Easy Guide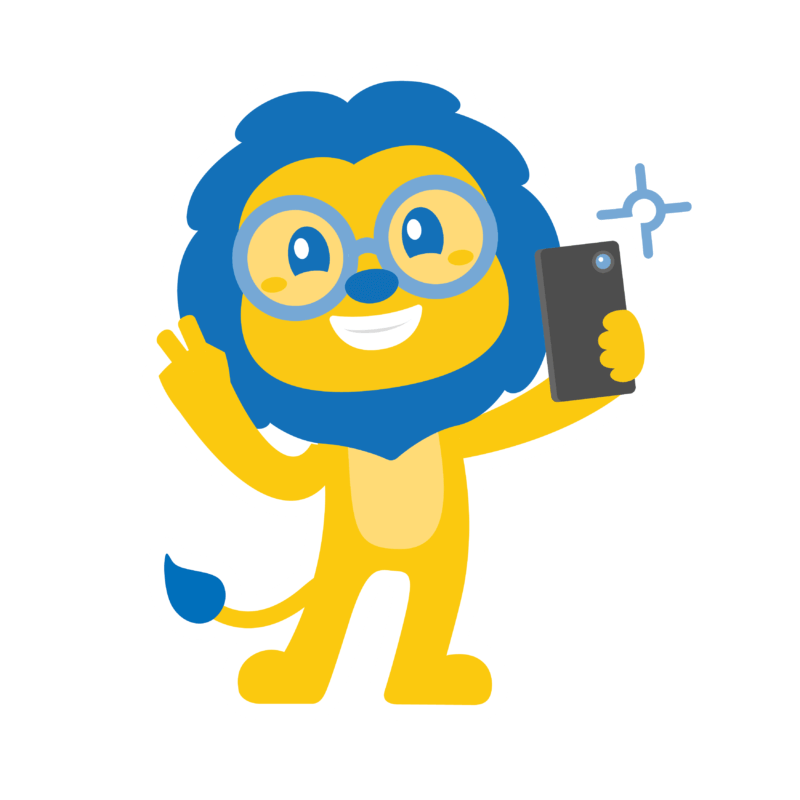 Singapore Chinatown is an absolute must-see region of Singapore.
Its history dates back to 1843, and it remains a historic cultural hub full of exciting things to see and do.
Once a designated zone for Singapore's Chinese immigrant population today, you'll still see elements of old Singapore blended with the modern city.
Chinatown is accessible from 4 metro stations Chinatown (blue and purple line), Telok Ayer (blue), Tanjong Pagar (green, Outram Park (green and purple).
There's no right or wrong way to approach Singapore Chinatown – up/down, left/right zig/zag – the best thing you can do is hit the ground running and start walking around.
Singapore Chinatown – Things To Do

Singapore Chinatown – Food

Singapore Chinatown – History
Singapore Chinatown // Things To Do
Singapore Chinatown's layout is pretty straightforward.
The roads are not crazy with traffic (except at significant intersections).
Many sidewalks have overhead cover, making walking in the daytime not too sweaty, and there are plenty of sightseeing opportunities.
Pagoda Street
If I had to choose a metro station for you to pop out of to see Singapore Chinatown, I would say come out swinging at the Chinatown metro station.
Take Exit A, and you'll find yourself on Pagoda Street.
Pagoda Street is a foot traffic only street (no cars) and an excellent intro to Singapore China town.
Fun Fact: between the 1850s and the 1880s, Pagoda Street was known for its opium-smoking dens. Quite a contrast to today's zero drug tolerance in Singapore!
Sri Mariamman Temple
At the end of Pagoda street, you'll hit Sri Mariamman Temple, the city's oldest Hindu temple built-in 1827.
People's Park Complex
A quick (off the beaten path) Singapore hack when you first arrive at the Chinatown metro is to backtrack slightly to the People's Park Complex complex… Rooftop Carpark.
Why go to a rooftop car park, you ask?
What about to get the best view of Singapore's Chinatown? Reason enough?!
Also located near exit A, cross the street and enter the People's Park Complex.
It's a commercial and residential building, so it's OK to enter and get the lay of the land with their stunning rooftop car park view of Singapore Chinatown.
Chinatown Complex
Next on the 'must see' things in Singapore Chinatown is the Chinatown Complex. Chinatown Complex Market & Food Centre.
The centre became quite famous internationally for having the worlds cheapest Michelin star restaurants inside being served at one of the Hawker stalls inside.
Sadly Liao Fan Hong Kong Soya Sauce Chicken Rice and Noodle lost their one Michelin star on during September 2021, but according to the foodies of Singapore, that hasn't stopped the droves of people going on their lunch break.
Here's a sneak peek inside from The Lost Ojisan:
Chinatown Street Market
Next to Chinatown Complex is the Chinatown Street Market.
This street is a walk down history lane as it comes alive at night with authentic street food and items for sale like dragon candles, street opera masks, traditional clothing, and Chinese calligraphy.
Buddha Tooth Relic Temple
The Buddha Tooth Relic Temple and Museum is a stunning building built in 2002 but based on the Chinese Buddhist architectural style of the Tang dynasty.
They have a showcase of a relic claimed to be the tooth of Buddha.
Unfortunately, the tooth is 7.5 cm and too large to be a human tooth, so we don't know the real story.
Telok Ayer Street (and park)
Telok Ayer was the primary area designated by Sir Stamford Raffles for the Chinese community making it the backbone that developed the Chinese community in early Singapore.
Much of Telok Ayer is protected by the government's conservation plan keeping much of its original appearance.
It's simply a quaint part of Singapore Chinatown to explore with a beautiful park, quiet streets and a few good cafe's, restaurants and bars.
100 Crazy Facts about Singapore You Should Know (2022 Update)
100 Mindblowing facts about Singapore to read about. Broken down into 11 categories, learn about Singapores economy, people, language and more!
Duxton Skybridge
We mentioned earlier the free view of Singapore Chinatown from the People's Park Complex Rooftop.
The paid option to see the city skyline from the other end of Chinatown is at Duxton Skybridge.
Duxton Skybridge is a residential building that offers a public elevator to their 50th-floor observation deck for $5.
Ann Siang Hill
Need an alcoholic beverage after your big day out in Singapore's Chinatown? Well, don't go anywhere!
Head on over to Ann Siang and Club Street.
Ann Siang comes alive at night as bars spill onto the street.
Surrounded by colourful rows of restored shophouses, you'll be enjoying a cold beer smack in the middle of old and new Singapore.
Secrets of the Singapore Sling
Raffles Hotel Singapore Sling & Recipe The Singapore Sling is arguably the most famous cocktail in Singapore. Many tourists head to the Long Bar above Raffles Hotel to enjoy this gin-based beverage. The Long Bar is probably the most expensive…
Keong Saik Road
Keong Saik Road was once the red-light district of Singapore (the 1960s).
Today the street might not be as fun as it was in the 60s, but there's still plenty to do in the neighbourhood.
Keong Saik Road most famed Instagram spot is Potato Head, an iconic heritage building with a rooftop bar and bespoke burger joint downstairs.
If you explore Keong Saik Road further, you'll find great street art, several bars and restaurants and the Cundhi Gong Temple.
Singapore Chinatown Food
It should come as no surprise that you'll be finding some pretty good food in Singapore Chinatown!
Here are our TOP 5 must-eat places.
Chinatown Complex
As we've covered already, Chinatown Complex was home to the world's cheapest one-star Michelin star restaurants (sadly, that title was lost).
However, that should showcase how fantastic the food inside the Chinatown Complex truly is!
Inside you'll find 260 food stalls with mostly Asian inspired cuisines.
Here are 10 must-visit stalls according to the infamous Daniel Food Diary
Chinatown Food Street (Smith Street)
After 6pm, Smith Street is closed off to traffic, and the restaurants take control of the street with outdoor seating.
Along the road, you'll find dozens of food and beverage options.
Merci Marcel Club Street
The Merci Marcel Club is a French wine bistro Located in one of the quaint corners near Tanjong Pagar and Chinatown.
Merci Marcel Club has a great outdoor terrace and spacious interior where you can escape the heat of the day or have a nice glass of wine to unwind at the end of the day.
Ya Kun Kaya Toast
The Ya Kun Kaya Toast is a great option if you need a quick, cheap, and delicious feed in Chinatown!
This chain of toast based restaurants sells, you guessed it, toast!
They offer sweet and sour options such as peanut butter, beef, chicken and even banana chocolate!
Jing Hua Xiao Chi
If you want authentic Chinatown Singapore noodles and dumplings, you'll do no better than Jing Hua Xiao Chi.
Jing Hua Xiao Chi is a small restaurant founded in 1989 that serves Jing Hua home-style Chinese food.
Jing Hua Xiao Chi serves in infamous Xiao Long Bao (dumpling with soup inside), fried seafood dumplings, Chinese pizza, and more classic Chinese dishes.
See a FULL list of Vegetarian Restaurants and food options in Singapore.
Singapore Chinatown History
To understand Chinatown, first, there are some critical Singapore history lessons to comprehend about Singapore.
Before 1819 Singapore was almost completely deserted, except for a few fishing communities.
Then in 1819, Sir Thomas Raffles of the East English India Trading Company was looking to establish a trading site in the region.
He founded Singapore as a free trade and free enterprise island to attract maritime and migration to the region.
By 1824 there was a population of 10,683 of which 31% were Chinee immigrants.
Raffles divided Singapore into four ethnic subdivisions:
European Town
Chinese Kampong (Chinatown)
Chuliah Kampong (the Indian area)
Kampong Glam (Muslims, ethnic Malays and Arabs)
Aware that Chinese immigrants would be the largest ethnic group Raffles allocated the entire west side of the Singapore River for Chinese settlers.
Initially, Singapore Chinatown was referred to in Mandarin, Hokkien, Cantonese and Malay as "bullock water-cart" because animal-driven carts transported Chinatown's water supply in the 19th century.
In the late 1800s, due to poverty, civil war and famines, many Chinese people (particularly men) left China searching for work.
Many countries around the world had shut their doors to Chinese immigrants.
Singapore was one of the few places that would accept Chinese immigrants. This was partly because the British colonial authorities saw them as good workers on the plantations.
Most Chinese immigrants from Singapore are Han Chinese from either Fujian or Guangdong.
An 1881 survey of Singapore revealed six Chinesesub-divisions: Cantonese, Hakka, Hokkien, Hainanese, Teochew and Malaysian-born Chinese. This made communication, even among Chinese immigrants challenging.
Learn more about the Singapore language here.
Despite (the Chinese) becoming the largest ethnic group in Singapore in the 1830s, most immigrants were male. This mean that most of them did not intend to settle permanently.
By 1900, only 10% of the Chinese population were born in Singapore.
During World War Two (1937–1945), many Chinese immigrants returned to China to fight the Japanese.
In 1942 Japan conquered the British forces in Singapore.
For all residents of Singapore, this was a terrible time, none more so than the Chinese community, who were often attacked indiscriminately to keep the population in fear or for vengeance for anti-Japanese resistance in the region from China.
During World War II 80,000 British, Indian and Australian troops were captured by the invading Japanese forces. The defeat is considered to be the "worst disaster" in British military history. See more Singapore history facts.
After WW2, Singapore became a British colony once more; however, geopolitically speaking, faith in the United Kingdoms ability to rule over the region came under serious doubt.
The first post-war census of Singapore was done in 1947 and recorded a population of 940,824 citizens comprising 75.2% Chinese, 12.9% Malay, 7.7% Indians, 1.3% Eurasians, and 2.9% Europeans and other communities.
Many Chinese Singaporeans can trace their ancestry to the southeastern coast of China, where many of their ancestors came from during the 19th and the first half of the 20th century.
During the late 20th century and early 21st century, immigrants came from various parts of China and were generally known as "Xinyimin 新移民" (new immigrants).
In 1959 Singapore became a 'self-governing' state still within the British Empire, and Lee Kuan Yew became the first long-standing Prime Minister of Singapore.
In 1963 Singapore left the British Empire to become a state of Malaysia but was kicked out in 1965.
Since Singapore gained independence, it has become a racially harmonious society.
While the ethnic districts that Sir Thomas Raffles outlined over a century ago still have meaningful historical and cultural importance, its citizens have a more prominent national pride of being "Singaporean".
Singapore Chinatown // FAQ's
What is special about Chinatown in Singapore?

Singapore Chinatown is of great historical importance.

Once it was a designated zone for Chinese immigrants (early Singapore), it blended old and new, filled with temples, authentic food, and excellent shopping.
How far is Little India from Chinatown in Singapore?

Little India and Chinatown are approximately 4 kilometres apart.

They are a swift 3-stops, 6 minutes on the Singapore metro.
Where to shop in Chinatown Singapore

Three excellent places to go shopping in Chinatown Singapore are:

Chinatown Street Market

Ann Siang Road

Chinatown Complex
What can I do in Singapore Chinatown?

Three popular things to do in Singapore Chinatown are to explore the Chinatown Complex, walk the quaint streets of Telok Ayer Street (and park) and climb the Duxton Skybridge.
Want more from LTL?
If you wish to hear more from LTL Mandarin School why not join our mailing list.
We give plenty of handy information on learning Chinese, useful apps to learn the language and everything going on at our LTL schools!
Sign up below and become part of our ever growing community!