Two Weeks in Singapore // My Thoughts & Progress So Far
My Progress After Two Weeks in Singapore
Today's guest post is thanks to LTL student Amit from Israel who recently completed his first two weeks in Singapore with LTL.
He wanted to document his progress so far, not just with the language but also as he adjusted to a new culture, living with a homestay and the activities he's been up to.
He's been kind enough to sit down and write about his thoughts, so you can see just how much progression can be made in such a short spell of time.
Take it away Amit…
---
My name is Amit Portman and I'm Israeli.
I've been studying Mandarin for about a year now.
I started studying on my own at home with an online teacher for a few months, and then decided I want to take it a step forward. I found LTL Mandarin School online and made my way to Singapore.
I love it so far.
Here's a quick summary about my first couple of weeks in Singapore
My first two weeks in Singapore were better than I expected.
I was "forced" to jump into the deep-end of the Chinese speaking pool and found myself getting headaches from speaking Chinese all day. I absolutely loved it.
For someone who is very passionate about studying Chinese like me, these two weeks couldn't have been better.
From talking to my host mom from day until night, ordering food in Chinese, or just strolling around the market talking to the store clarks.
My brain has changed it's language settings into Chinese.
It did take a few days to get used to the Singapore weather, the quietness on the streets, and the very confusing diversity of people.
But if you're into different cultures, languages or foods, this is the place for you.
It doesn't matter if you're a beginner or at a higher level, the challenge is there.
You just have to leave your comfort zone and not be afraid to make 5 mistakes in one sentence. Every mistake you make and every confused face you get is another small step towards your goal.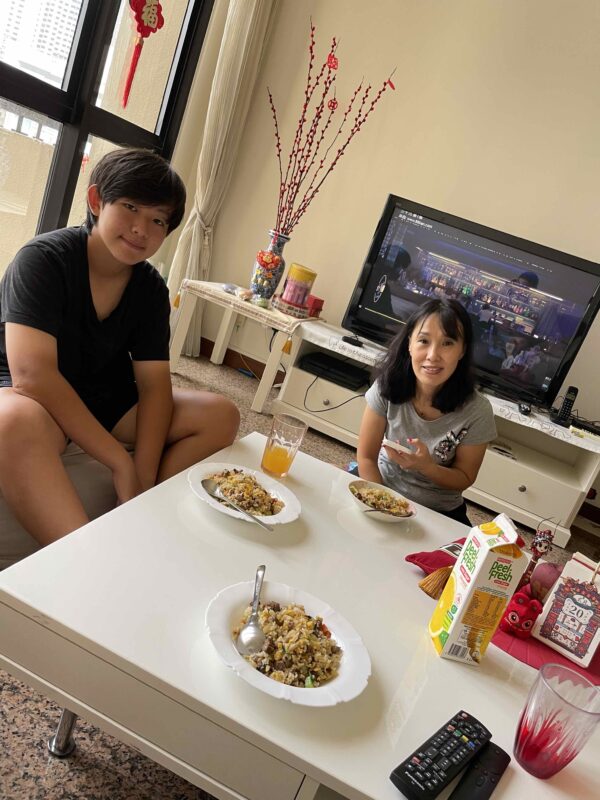 The Homestay family is definitely better than I expected.
Before meeting them I was a bit nervous, as they are only 2 people, a mother and her son.
But I very quickly felt welcome and discovered that this was a perfect match.
I only speak Chinese to the mom and she speaks it back to me, talking about simple stuff like food, daily topics and proceeding to more difficult subjects that force me to really try and practice my spoken skills in areas that I'm not familiar with.
She is a super nice lady that treats me like her son, makes special food, and even started a "Sunday morning dumplings" tradition for me.
As I'm an Asian food lover, this is truly amazing.
I eat something different every singe day and get to taste authentic "Lan Zhou" cuisine.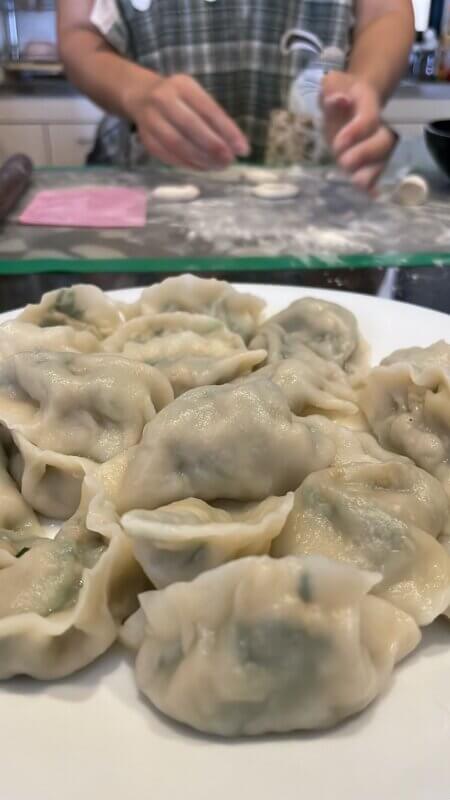 When I first arrived in Singapore I was under the impression that the local Singaporeans will not be the best partners for practicing Chinese.
However, I have discovered that this statement is not true in any way.
I personally try to speak Chinese to everyone, even if they try to speak in English.
At some point they will switch to Chinese, and sometimes even switch back and forth between the two languages.
This is actually how the locals speak here. If you haven't yet heard the term "singlish", you will quickly understand the meaning of it when coming here.
My first two weeks were absolutely great.
My recommendation for anyone looking for a very unique and authentic way of studying Chinese, is to make his way to this beautiful and special country.
---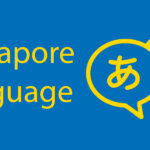 Singapore Language // The Simple Guide to the Languages of Singapore
Singapore Language Simplified | A Complete Guide To understand Singapore language it is important to understand the history, geography and politics that have contributed to Singapore's language. The short answer to what is the Singapore language is, there are four…
That concludes Amit's story with LTL after two weeks in Singapore.
We hope you found his insight into life in Singapore useful.
If you fancy joining him, and a growing number of students to learn Chinese with us, check out some of these pages:
BONUS | We also have insights from other LTL students in Singapore if you wish to read more. Check out Michael and John's accounts of their time in Singapore also.
If you want to kick start your Mandarin studies from the comfort of your own home, we also teach live online classes every single hour of the day.
Flexi Classes is the only platform on the internet that provides live Mandarin lessons, 24 hours of the day in small groups with live, full qualified teachers.
Come and discover more about Flexi Classes here.
FAQs || Learning Chinese in Singapore
Does LTL have a large pool of homestay familes?

Yes. Across all our locations we have a large pool of host families.

We are looking for new host families every single week in a bid to try and bring you the widest options to cater for every possible situation.
Can you find a homestay family who cater to vegans or vegetarians?

Of course.

Any dietary requirements that you may have, we can cater for.

The same also for any allergies.
Can homestay families speak English?

In most cases yes.

The idea of the homestay is that you speak exclusively Chinese, this is how you'll make the fastest progress possible.

Of course at times you will stumble across language barriers, but it's about overcoming them.

That said, if you wish to stay with a family who have a certain level of English we can also cater to this.

We just advise you to use Mandarin as much as possible.
Is food included in the LTL homestays?
Can I study with LTL online and offline at the same time?

Yes we can provide courses which are a mixture of online and offline.
Want more from LTL?
If you wish to hear more from LTL Mandarin School why not join our mailing list. We give plenty of handy information on learning Chinese, useful apps to learn the language and everything going on at our LTL schools!
Sign up below and become part of our ever growing community!
BONUS | Want to study Chinese with us at LTL Singapore you can discover our group classes and individual classes too.